12 Best Apps to Learn Japanese
Learning a language is never easy at the best of times. It takes discipline, an open mind and resilience to get to grips with the intricacies of a new communication style.
For a language as hard to master as Japanese, this difficulty is particularly pronounced.
With this being the case, it always helps to have a few handy tools up your sleeve, to help you straighten out the linguistic chicanes and navigate through the choppy waters of speech and pronunciation.
With just a little help from our tried-and-tested selection of free and paid apps, you will begin to make progress learning Japanese in no time.
So, say 'Konnichiwa' to your mastering a new language with our pick of top 12 best apps to learn Japanese: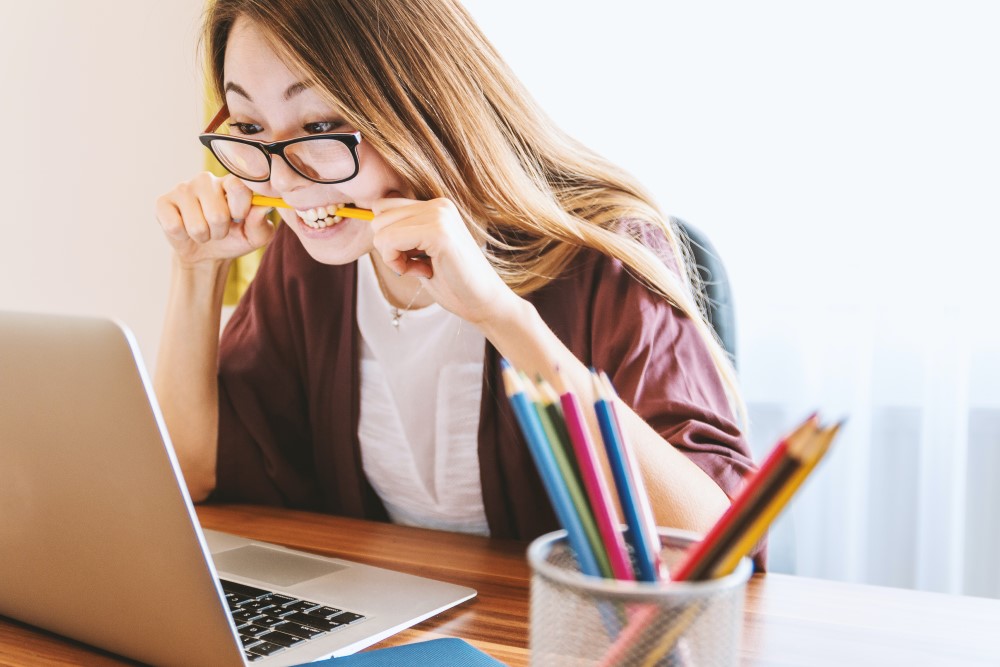 12 Best Free Apps to Learn Japanese
1. renshuu
Cost: Free, with subscription available
Devices: Android, iPhone
When using apps to help you get started with Japanese, you want them to keep you engaged as much as they keep you educated. Often, the two go hand-in-hand. That's why renshuu – an app that prioritizes continuous learning by completing fun activities – may be the app that works best for you.
Among its many features, renshuu offers in-depth explanations of Japanese vocabulary, grammar tutorials, and stimulating exercises that combine all aspects of language learning. What's more, it is designed to match the activity offered to the user's level, meaning that each lesson is catered for your ability.
First released in 2020, it is free at the point of use, with paid subscriptions available to unlock even more features. In-app purchases range from $3.99 to $109.99, which unlocks the highest amount of material.
2. Duolingo
Cost: Free, with paid subscriptions available
Devices: iPhone, Android, Desktop
There's a reason why Duolingo is one of the world's most popular language-learning apps. It contains everything you'd need to get to grips with a new language, from fun challenges, to personalized courses, to interactive audio and written feedback.
The app was first launched in 2012, and in the years since, has developed to include exercises on vocabulary, spaced repetition, grammar, and much else besides. It uses a freemium model, which means gaining access to all the app's features will cost a monthly sum.
Over 13.2 million people are currently enrolled in Duolingo's Japanese courses, and one of the main draws is its ease of accessibility. Wherever you are in the world, the Duolingo app makes it easy to pick up your phone and pick up where you left off.
3. Pimsleur
Cost: $20.00 per month (subject to change)
Devices: iPhone, Android, Desktop
As specialists in helping new learners speak a new language, Pimsleur uses AI and voice-recognition technology to make becoming bilingual easier than ever before. It covers 51 languages at present, but includes a 'Japanese only' app, which only covers Japanese.
Exploring the Pimsleur app will give you access to just some of the following features: interactive flash card tests, 30-minute conversational exercises, speed rounds and more. However, it's worth mentioning that not all languages have the same features.
Due to its ease-of-use, you can use Pimsleur anywhere – at your desk, on the move or even when you're not doing anything particular. You'll be surprised by the progress you can make in just a few lessons!
4. Human Japanese
Cost: $20.00 per month (subject to change)
Devices: iPhone, Android, Desktop
Human Japanese is a collection of apps that is designed to take a Japanese learner from novice to master in a quick and engaging way. Its beginner app will teach you the basics, from pronunciation and grammar to spellings and phonics.
With a big emphasis on interactivity, Human Japanese will give you the opportunity to take part in regular quizzes and games. It also approaches its software with humor, often relating aspects of Japanese learning to real-life situations you may come across.
There are 1800+ examples of native speech on which you can base your own speaking skills. Alongside this, there are 500+ pages of interactive content and 800+ example sentences, meaning you'll never be stuck for inspiration.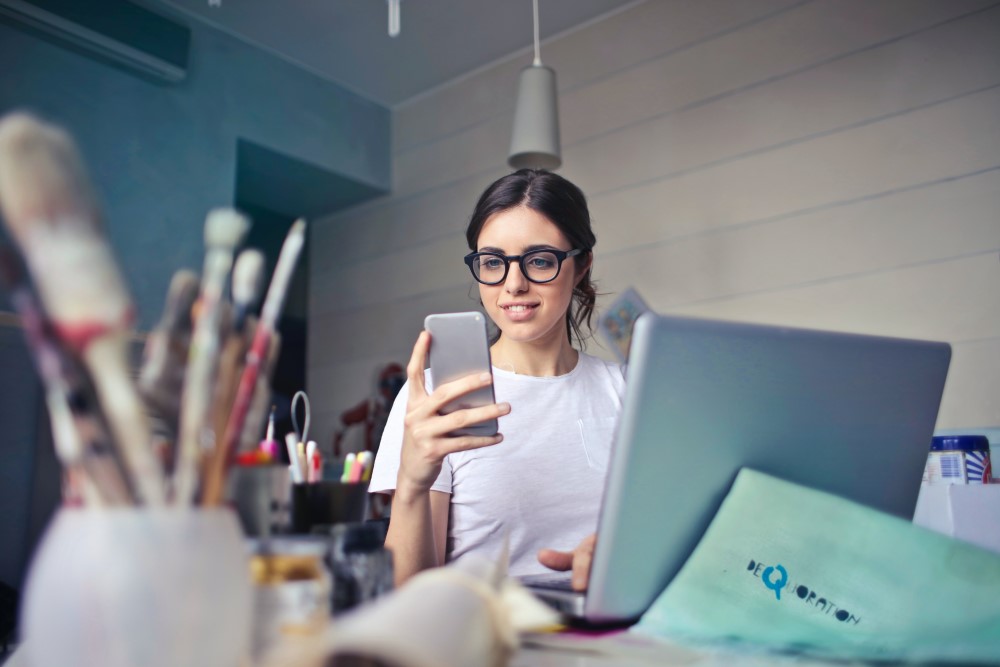 5. Tae Kim's Guide to Learning Japanese
Cost: Free
Devices: iPhone, Android
As far as comprehensive free resources on learning Japanese are concerned, you can't go far wrong with Tae Kim's Guide to Learning Japanese. Simply designed and easy to use, this app is ideal for learners who want to build the foundation of knowledge needed to master Japanese.
With a structured set of lessons that takes you through each aspect of Japanese grammar and vocabulary one-by-one, this may feel slightly like a virtual textbook. However, after experiencing a few lessons, we're sure you'll agree it will feel a lot more intuitive and engaging than those tend to be.
One key difference between Tae Kim's Guide to Learning Japanese and some other apps on the market is that this app approaches language teaching from a Japanese, rather than an English, perspective. This means that there are fewer comparisons with English for you to draw upon, but this can be a positive, as you can gain a solid understanding of the uniqueness of Japanese.
6. Rocket Languages
Cost: $99-$450 for beginner to advanced levels
Devices: iPhone, Android
As the name implies, Rocket Language is a paid app that is intended for speedy learning. While it may not be the best app to learn Japanese to a native level, it's absolutely worth it if you're wanting to learn the basics fast.
Rocket Languages combines audio instruction with intuitive activities to give you a great insight into Japanese grammar, punctuation and sentence structure. After releasing in 2012, it now has over 100,000 downloads worldwide.
Although you will have to pay in order to gain access to levels 1 to 3 of the course, there are sample courses available which are free. If you want to fork out for these levels, you'll find 60 hours worth of handy content inside each one.
7. Kanji Study
Cost: Free, with in-app purchases costing $2.99 – $29.99 per item
Devices: iPhone, Android
Kanji Study is, in our opinion, one of the best apps to learn Japanese with! With a user-friendly interface and a wide range of different activities to choose from, it makes the challenge of approaching Japanese a lot less daunting.
With exercises ranging from multiple choice quizzes to writing challenges and interactive flashcards, you'll not be short of learning options. The in-app dictionary is particularly helpful, helping you to navigate all the tricky terminology from across the Japanese linguistic spectrum.
What's more, the bulk of this app is free, with the dictionary and all main exercises coming without charge and without ads! There are in-app purchases which will help to enrich your experience even further, but these are not essential.
8. Japanesepod101
Cost: Free, with subscriptions from $4 per month
Devices: iPhone, Android, Desktop
Part of the Innovative Language 101 range of apps, Japanesepod101 is another fantastic app to help learn Japanese. Its short, snappy lessons make digesting information easy – as do the helpful teacher tutorials that guide you along the way.
As well as this, intuitive study tools including slideshows, flashcards and audio interactions give you the feeling of being in control of your language-learning quest. You can even download lessons to your phone or computer.
Japanesepod101 is available for free for members and non-members alike, but you can choose to pay for premium features. You can either opt in for both the desktop and the phone app, for which you'll need to sign up on the site, or just the mobile version.
9. Anki
Cost: Free, with in-app purchases
Devices: iPhone, Android, Desktop
Anki is an intuitive flashcard app that is designed to promote quick and easy language acquisition. It has a huge range of flashcard activities based on a range of topics, including geography, history and maths, but you also have the ability to make your own flashcards too.
The beauty of Anki is that it places a strong emphasis on spaced repetition – it shows you flashcards at timed intervals, giving you time to digest what you've learned. This means you retain more information and reinforce your topical knowledge.
You can find Anki on all major platforms, including desktop, Linux, Android and iOS. Although the app is free, there is a pro version which costs around $25 to $30, depending on the device and version you are using.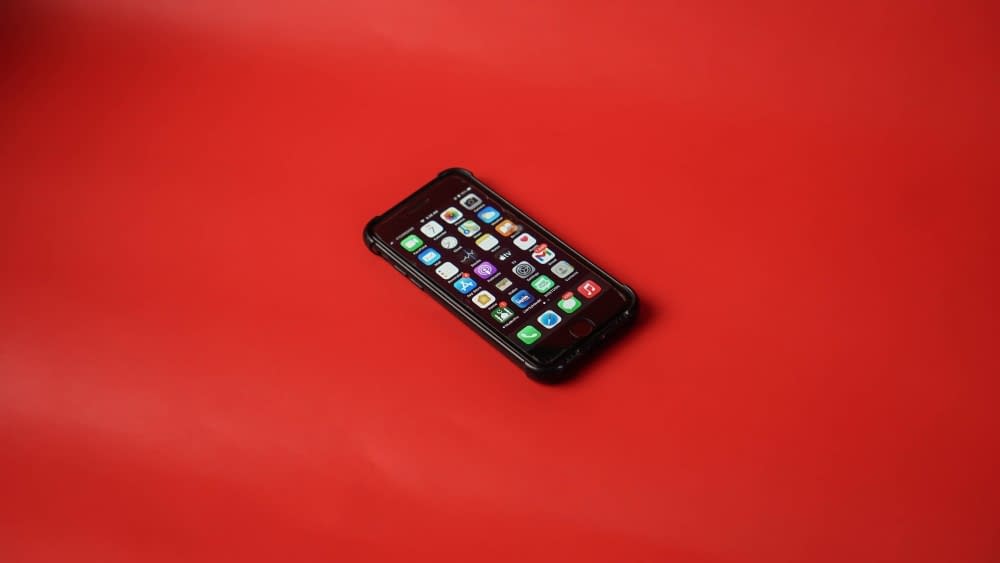 10. Mondly
Cost: Free, with paid subscriptions available
Devices: iPhone, Android, Desktop
Created by language experts for language learners, Mondly offers interactive grammar exercises, daily lessons and immersive conversations with native speakers. There are more than 1,000 language combinations and 36 vocabulary builders, meaning you can start building your Japanese knowledge in no time.
To further boost your speech skills, Mondly features speech recognition technology that allows you to practise your pronunciation and intonation with ease.
Mondly is available on all major platforms, and features a free and a paid version, depending on the level of content you want to receive. Paid subscriptions for Japanese only are $9.99 per month and $47.99 for a year. Or, you can pay $89.99 for a lifetime subscription, which includes all Mondly services.
11. Obenkyo
Cost: Free, with paid subscriptions available
Devices: Android
Specifically designed for the Japanese language, Obenkyo is an app perfect for those who are wanting to test their Japanese reading and writing skills. It features over 2300+ kanjis, and caters for both basic alphabets: hiragana and katakana.
One particularly useful feature for Obenkyo is the ability to test yourself on a range of different topics, from the alphabet, to Japanese 'particles', to vocabulary. There is also a range of options on what type of test you'd like to carry out.
While it's perhaps the most ideal app for beginners, it's certainly a great app for those who have a degree of prior Japanese experience. Maybe, by enrolling in this easy-to-use app, you'll even get to learn what the word 'Obenkyo' means in Japanese (spoiler alert, it's 'study').
12. Italki
Cost: Free, with lessons paid by lesson
Devices: iPhone, Android, Desktop
Italki is a multi-platform app which allows language learners to be paired with native-speaking private tutors, who conduct one-on-one sessions. These lessons from conversation practice, grammar principles and vocabulary drills, but can be customized for each student.
Alongside this, Italki also boasts a language exchange program, where you can talk to a person who is learning your language, but native in the one you are learning. It is available on both web and mobile platforms.
You'll be glad to know that with Italki, there are no monthly subscriptions involved! You simply pay per lesson, with lessons usually around $8 for certified teachers and $4 for tutors. If you just want to test the waters, you can try trial lessons, beginning at only $1.
What makes an app good for learning Japanese?
There are a number of factors that make an app good for learning Japanese, and you'd ideally like the app you choose to have a bit of everything. For one, you want the app to have comprehensive levels of content that covers each aspect of Japanese, so you don't end up with any knowledge gaps.
An app is also good for learning Japanese if they are interactive, and give you feedback as you go along. This helps to keep you along the right lines and makes you feel like you are making progress. Allied to this, speech recognition technology will aid you in giving you an outlet to practise your speech – something which is not easy if you don't have access to native speakers.
Of course, a friendly user-interface and customization options are always great things for any app to have, and it's no different with apps for learning Japanese.
How can I use apps to learn Japanese?
Learning Japanese becomes easier with the help of an app. With them, you can practise grammar, vocabulary and speech intuitively and at your own pace. Good language-learning apps reward you for hard work, and encourage you to review and reinforce what you have learned.
With the advent of speech recognition technology, apps can now play the part of a native speaker, giving you an opportunity to hone your accent and intonation like never before. Some even offer you the chance to speak to native speakers.
How long does it take to learn Japanese?
How long it will take you to learn Japanese really depends on how much time and effort you are willing to put into the task. It also depends on the natural learning ability of the learner involved, as well as the access they have to learning materials.
Some people may be able to pick up the basics of Japanese in just a few weeks, whereas it may take others a lot longer. Usually, becoming fluent in another language will take years of practice.
The last word on the best apps to learn Japanese
We hope you have enjoyed our list of the top 12 best apps to learn Japanese. Although Japanese may be trickier than some other languages from a new learners point of view, there's absolutely nothing to say you can't make rapid progress with the help of these handy tools.
To get you started on your quest, why not check out our introduction to the Japanese language, or explore the reasons why learning it can be so beneficial!
Get in touch with us today for more help on Japanese social customs, careers and more.