The 31 Best Manga Series of All Time
Are you in the mood for an epic manga series, but don't know which to start with or buy next?
Manga are comics and graphic novels from Japan. In 2021, manga made up over 76% of sales by volume of overall comics and graphic novels in the US. So you're in good company!
Here are 31 of the best manga EVER, from classic magical girl fantasy to hard-hitting drama.
The 31 Best Manga of All Time
1. Akira
Before the iconic film, there was the manga series. If you love the 1988 anime, these books offer a much more in-depth look into the post-apocalyptic world's characters and their story arcs.
Akira takes place in the future, where rival groups in a police state have their eyes set on Akira – a young boy with destructive psychic superpowers. The story is seen through the eyes of the young biker gangs of Neo-Tokyo, and its gritty, phenomenal artwork helped shape cyberpunk.
Genre: Cyberpunk / post-apocalyptic
Volumes: 6
Read: Buy Online
2. Uzumaki
If you've never read any Junji Ito, do yourself a favour and check out this master of horror!
Uzumaki brings together interlinking stories about a curse which manifests in the shape of a spiral (you won't be able to look at one in the same way again). It's blessed with some of the strangest, most disturbing imagery in the genre and is a must for fans of body horror.
From a lust-driven snail to the eye of a tornado, this hypnotic manga series will haunt you.
Genre: Horror / supernatural
Volumes: 3
Read: Buy Online
3. Fruits Basket
Manga has a rich selection of romantic series targeted at women – comics aren't all robots and superheroes you know. Fruits Basket is a popular manga title, about a kind orphan girl who discovers a secret about a local family… they can transform into animals of the zodiac.
First appearing in 1998, the series is Tokyopop's best-selling manga series, and it regularly tops book charts. It's praised by critics for its well-defined characters and melancholy storyline.
Genre: Romance / slice-of-life
Volumes: 23
Read: Buy Online
4. Chobits
Celebrating its 20th anniversary, this cute manga is high on our list of recommendations.
The series explores the relationship between humans and technology, in a world where androids also function as personal computers. Student Hideki stumbles across 'persocom' Chi, who has been thrown away in the garbage. Her tragic backstory is gradually revealed.
It's an interesting series, combining a thought-provoking plot with slice-of-life silliness.
Genre: Sci-fi / romance
Volumes: 8
Read: Buy Online
5. Death Note
This supernatural tale is one of the most popular manga series of all time, and for good reason. Death Note has spawned both an anime and a live-action Netflix movie featuring Willem Dafoe.
Death Note follows Light, a student who discovers a mysterious notebook with the power to kill people. As he takes the law into his own hands, he is visited by the book's previous owner – a supernatural spirit called Ryuk – and investigated by a highly talented detective called L.
Genre: Thriller / mystery
Volumes: 12
Read: Buy Online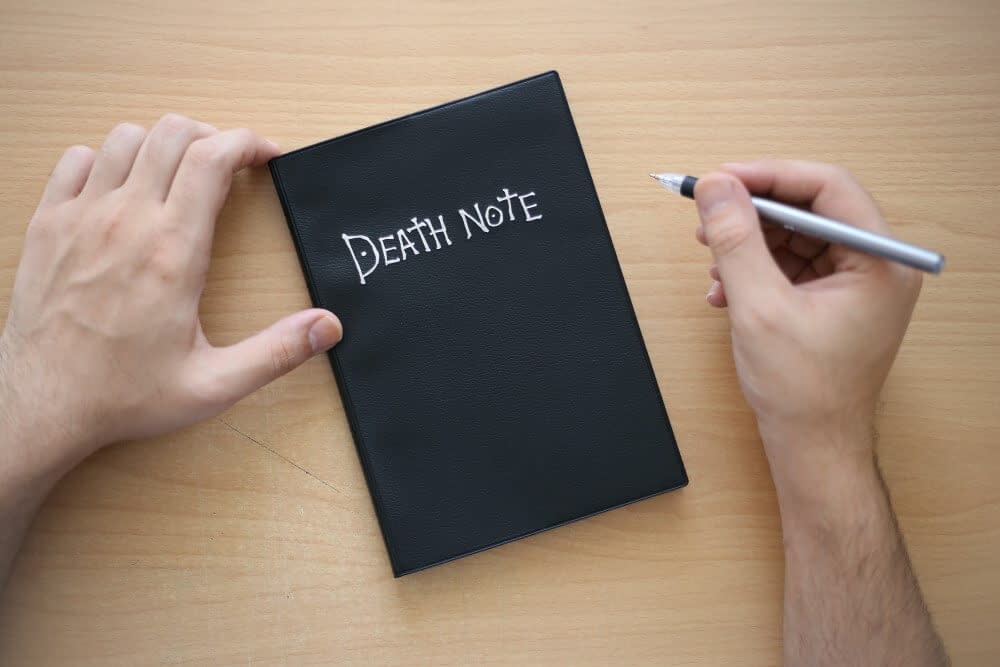 6. JoJo's Bizarre Adventure
With a truly unique art style, JoJo's Bizarre Adventure is another one of the best manga ever.
Telling the story of the heroic Joestar family, who can be identified by their star-shaped birthmarks, the series follows different members in their battles against evil. Combining multiple genres such as horror, fantasy and sci-fi, it combines eye-popping visuals and a fun plot.
Expect many pop music references and some of the most stylish hair and fashion in manga.
Genre: Adventure / fantasy
Volumes: 132
Read: Buy Online
7. Cardcaptor Sakura
A classic 'magical girl' romance, the story centres around Sakura – a schoolgirl who finds herself with magical powers after freeing a set of enchanted cards. Each card has a unique power.
The manga series follows Sakura as she tries to recapture the cards by battling their magical personifications. With cute sidekicks, adorable artwork and a generous helping of romance, it's a great series for the young and young at heart. Like many on this list, it spawned an anime too.
Genre: Magical girl / romance
Volumes: 12
Read: Buy Online
8. Dragon Ball
Before the legendary anime and memes, Dragon Ball was a manga series running from 1984 to 1995. It follows the story of monkey-tailed Goku and his friend Bulma, as they search for the dragon balls. Collecting all seven allows you to summon a dragon, who will grant wishes.
Naturally, everyone wants the dragon balls, and hilarity ensues with many brilliantly-named foes. Later volumes are categorised as Dragon Ball Z and take place when Goku is a young man.
Genre: Martial arts / comedy
Volumes: 42
Read: Buy Online
9. Sailor Moon
Fighting evil by moonlight, winning love by daylight, Sailor Moon is the definitive 'magical girl' manga! It follows schoolgirl Usagi who can transform into her magical alter ego, Sailor Moon.
With the help of a talking cat called Luna and a large ensemble of friends – each with their own alter egos including Sailor Mercury, Sailor Mars and Sailor Venus – Usagi has many adventures. Fans love its charming heroines, elaborate transformation sequences, and spooky villains.
Genre: Magical girl / fantasy
Volumes: 18
Read: Buy Online
10. Nausicaä of the Valley of the Wind
Written and illustrated by Hayao Miyazaki (yes, the co-founder of Studio Ghibli), this manga series is described as a modern masterpiece. A classic Miyazaki story, it follows Nausicaä – a young princess on a post-apocalyptic earth, which has been overrun by giant insects.
With strong anti-war and environmental themes, it's one of the greatest manga ever written. If you're a fan of Spirited Away, Castle in the Sky and Princess Mononoke, you'll love this.
Genre: Adventure / fantasy
Volumes: 7
Read: Buy Online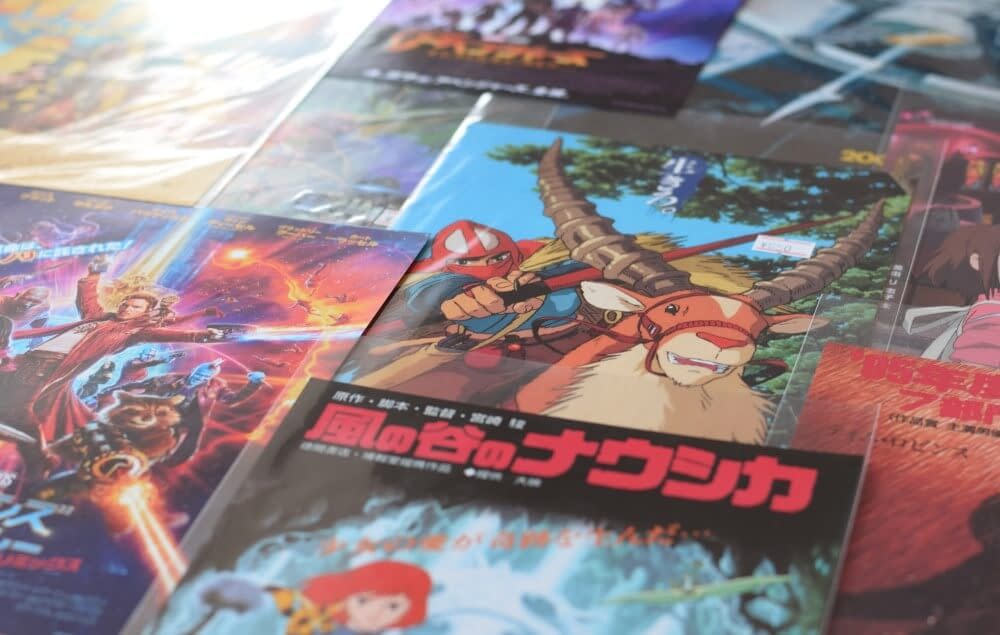 11. Hajime no Ippo
This story about a young boxer in Japan is one of the best-selling manga series of all time.
Starting out as a shy and bullied high school student, Ippo finds he has a talent for boxing. With classic training montages, complex rivalries, and plenty of fight scenes, this manga is praised for its character development. Ippo is likeable and modest, so it's impossible not to root for him!
Hajime no Ippo started in 1989, but its dynamic art style and story are still popular today.
Genre: Sports / action
Volumes: 138
Read: Buy Online
12. One-Punch Man
A superhero who can overcome foes with just one punch? This funny, offbeat manga series is a favourite for a reason. Life gets rather boring when you have no worthy competitors and little recognition from other heroes. And One-Punch Man's problems are the ones you can't punch.
From hero Saitama's quirky character design (similar to a crash-test dummy) to its parody of traditional superhero tropes, One-Punch Man is a great introduction to contemporary manga.
Genre: Superhero / comedy
Volumes: 28
Read: Buy Online
13. Nana
A story of two women called Nana, this manga follows the story of two very different characters.
After moving to Tokyo at the age of 20, we watch Nana Komatsu and Nana Osaki pursue their goals. Involved with two bands – Trapnest and Black Stones – and plenty of drama, it's an addictive series about the troubles of fame and friendship. The art style is gorgeous too. 
You can identify with both the messy, romantic Nana K and the more confident, punky Nana O.
Genre: Romance / drama
Volumes: 21
Read: Buy Online
14. YuYu Hakusho
Also known as 'Ghost Fighter', this popular manga series follows Yuusuke – a teenager who is given a chance to regain his life, after throwing himself in front of a car to save a little boy.
Under the guidance of a death god, he becomes a 'spirit detective', tasked with training and battling against evil presences on Earth. Huge in the early 90s, YuYu Hakusho has kept its crown as a classic of the genre. Expect long, superpowered demon battles and plenty of nostalgia.
Genre: Supernatural / adventure
Volumes: 19
Read: Buy Online
15. Fullmetal Alchemist
Love the steampunk genre? Get this best-selling manga series on your reading list now.
Described as 'masterful' by critics and fans, Fullmetal Alchemist combines a unique drawing style with an emotional story full of plot twists. Set in a fantasy world where alchemy is a practised science, it follows two brothers trying to restore their bodies after an experiment gone wrong.
The manga has amazing worldbuilding and has spawned films, anime series, and games.
Genre: Steampunk / adventure
Volumes: 27
Read: Buy Online
16. Beserk
Centred on the brilliantly named swordsman Guts, Beserk is classic sword and sorcery in manga form. Born from a hanged corpse, the dark series follows Guts on his adventures.
Selling over 60 million copies, it's one of the best-selling manga of all time. Inspired by dark epic Conan the Barbarian and similarly brutal manga Fist of the North Star, Beserk is strong stuff. If it's your cup of tea, the artwork is spectacular, and the series is praised for its storytelling.
Genre: Fantasy / supernatural
Volumes: 42
Read: Buy Online
17. Case Closed
This fun series about a minuscule detective is pure feel-good storytelling. Transformed into a little kid by some shady men in black, Jimmy Kudo takes on the name Detective Conan and solves mysteries. The manga first appeared in 1994, serialised in Weekly Shōnen Sunday.
A great read for anyone who loves a suspense story, Case Closed has plenty of nods to classics like Sherlock Holmes. There are some ridiculous deaths, but they only make it more endearing.
Genre: Mystery / thriller
Volumes: 104
Read: Buy Online
18. Tokyo Ghoul
Stylish and grotesque, Tokyo Ghoul is a top manga for horror fans. In the series, ghouls live among normal people and have a hunger for human flesh. Not a manga for the squeamish!
The manga is told from the perspective of Ken Kaneki, a student who accidentally becomes a human-ghoul hybrid. Trapped between two worlds, he has to master his new supernatural powers while also passing as a normal human. It's intense, disturbing and wildly popular.
Genre: Dark fantasy / horror
Volumes: 14
Read: Buy Online
19. Goodnight Punpun
One of the best manga to read and collect, Goodnight Punpun is an unusual manga series about a young man growing up in a dysfunctional family. Punpun is depicted as a bird (and other animals as his character develops), and the story's illustration has a unique visual style.
In turns depressing, touching and surreal, Goodnight Punpun deals with the darker facets of reality. If you're looking for a reflective and 'grown-up' manga, this is our recommendation.
Genre: Coming-of-age / drama
Volumes: 13
Read: Buy Online
20. Bleach
Before becoming one of the most popular anime right now, Bleach was a manga series.
Born with the ability to see ghosts, Ichigo Kurosaki becomes a Soul Reaper after his family is attacked by a malevolent lost soul. The action-packed story follows him as he helps tortured souls find rest, with powers similar to the Grim Reaper, and also navigates high school.
Eye-watering fights, great monster designs, and plot twists have kept readers captivated.
Genre: Adventure / supernatural
Volumes: 74
Read: Buy Online
21. Hunter X Hunter
A best-selling manga series about 'hunters' (people capable of tracking down treasures, rare animals or other humans), Hunter x Hunter first appeared in the 1990s. The story follows Gon, a young boy who finds out his father is not in fact dead but has become an amazing hunter.
The artwork can be inconsistent, but the manga is praised for its character development and multiple story arcs. As well as plenty of epic fights, it explores wider world issues like war.
Genre: Fantasy / martial arts
Volumes: 37
Read: Buy Online
22. Slam Dunk
Selling over 100 million copies, Slam Dunk is a long-running manga series from the 1990s.
Unpopular with girls (having been rejected an astonishing 50 times) and the leader of a gang, protagonist Sakuragi joins a basketball team to impress his crush. Finding he's naturally gifted, the manga follows the team's struggles. It was inspired by the author's own experience!
Slam Dunk is a classic sports manga and encourages kids in Japan to get into basketball.
Genre: Sports / coming-of-age
Volumes: 31
Read: Buy Online
23. Vagabond
If you love learning about the history of Japan, Vagabond is an epic manga series about a fictional swordsman. It is inspired by real historical events in Japan and has beautiful art.
Set in 16th-century Japan, Vagabond is an exciting mix of drama, suspense and action. It follows Shinmen Takezou, an aggressive young man who enlists in the Toyotomi army. Based on a real Japanese swordsman, it follows his difficult journey to becoming an enlightened warrior.
Genre: Historical / martial arts
Volumes: 37
Read: Buy Online
24. Vinland Saga
Inspired by anime series about Vikings the author watched as a kid, Vinland is a historical manga about Thorfinn – a young warrior looking for revenge. Raised by the Vikings who murdered his family, we follow Thorfinn's epic story. It's pretty accurate to real history too, with a few tweaks.
One of the best-written and drawn manga, Vinland is renowned for its high quality. With 27 volumes to collect, it's a must-read for fans of Viking history and a nail-biting plot.
Genre: Historical / epic
Volumes: 27
Read: Buy Online
25. A Silent Voice
A little different from other manga on our list, A Silent Voice is a critically acclaimed drama.
The story follows a young deaf girl who is bullied at elementary school. After she leaves the school, her bully Ishida is bullied themselves, and they meet years again at high school. The manga has a lot of character development, asking questions about forgiveness and growth.
A Silent Voice has been adapted into a highly-rated film and is loved for its emotional punch.
Genre: Drama / romance
Volumes: 7
Read: Buy Online
26. Fist of the North Star
Big necks and even bigger fights, Fist of the North Star is a classic fighting manga series and one of Japan's most successful franchises. Starting in the 80s, the series is set in a violent post-apocalyptic world. It features a martial art that, famously, makes people explode!
One of the best-selling manga series of all time, it draws inspiration from Max Max, Blade Runner, and of course Akira. The fight scenes are horrifying and extremely memorable.
Genre: Action / post-apocalyptic
Volumes: 27
Read: Buy Online
27. Great Teacher Onizuka
If you're hoping to teach English in Japan with us, maybe don't take after GTO's protagonist!
With an unusual art style and plenty of laughs, GTO follows a former gang member as he tries to become a high school teacher. Street-smart and foul-mouthed, protagonist Onizuka has unconventional ways of dealing with school problems like bullying, mental health and more.
It first ran as a weekly manga in the late 1990s. If you can deal with the fan service, jump in.
Genre: Comedy / action
Volumes: 25 
Read: Buy Online
28. Naruto
If you've never heard of Naruto, where have you been? The super popular manga series follows enthusiastic ninja-in-training Naruto, as he tries to become the greatest ninja in his village.
As well as being a ninja, Naruto has powers that make him formidable in battle. He's a pretty love-or-hate protagonist but he's surrounded by a varied cast of more subtle characters. If you've ever wanted to be a ninja (or just wanted the recognition you deserve), give Naruto a go.
Genre: Martial arts / adventure
Volumes: 72
Read: Buy Online
29. One Piece
This fun manga series about a group of pirates is one of the top manga ever for good reason.
It follows the adventures of Luffy – a boy whose body has the properties of rubber – and his crew the Straw Hat Pirates. To become the next King of Pirates, he has to find a legendary treasure called 'One Piece'. It's filled with humour and imaginative characters, winning it many awards.
One Piece was the best-selling manga series for over 10 years consecutively, from 2008 – 2018.
Genre: Fantasy / comedy
Volumes: 106
Read: Buy Online
30. Ramna ½

Teenage martial artist Ramna has a problem. He is cursed to become a girl when exposed to cold water, and turns back into a boy with hot water. As you'd expect, much hilarity ensues.

Ramna ½ was one of the first ever manga to become popular in the US. It's one of the best-rated manga and the comedy, romance and fight scenes still hold up. As well as dealing with suitors of both sexes, Ramna has to deal with his father having a similar curse (he turns into a panda).

Genre: Comedy / martial arts
Volumes: 38
Read: Buy Online
21. Astro Boy
One of the oldest manga series, Astro Boy is perfect for fans of classic animation. The protagonist is a robot built by a scientist to replace his son, who sets out to help humanity. With 100,000 horsepower, Astro tackles both evil aliens and the own prejudices he faces.
With its original run from 1952 to 1968, it has become one of the top manga series of all time. Fans love its whimsical storyline and the age-old question of whether a robot has a soul.
Genre: Science fiction / superhero
Volumes: 23
Read: Buy Online
The Last Word on Top Manga Series
Enjoy our list of the best manga series of all time? Check out our list of books to read before you go to Japan, or contact us about education jobs in Japan and experience the country yourself!