Japan Tips

Life & Culture
12 Best National Parks In Japan
If you're looking to make the most of Japan's stunning natural beauty, there's no better way to do it than by visiting a Japanese national park!
National parks in Japan are home to some of the country's most magnificent natural features, including mountains, caves, lagoons, cliffs and a wide range of wildlife.
In this article, our team has compiled an ultimate list of the best national parks in Japan for your next visit. Each recommendation features a no-nonsense overview of what the park has to offer, as well as a breakdown of activities available at each park.
Let's dive in!
1. Daisetsuzan National Park
Located In: Hokkaidō
Founded: 1962
Daisetsuzan is a large, mountainous and rugged park based in the northern Japanese island of Hokkaidō. As Japan's largest national park, it's rich with unmissable scenic beauty, from snow-topped mountains to deep blue lakes.
There's also plenty of vibrantly coloured plants and flowers, standing as a testament to the fantastic natural beauty of Japan.
Daisetsuzan is well-known for its rich wildlife presence, including brown bears, deer, pikas and various species of bird within the park.
It's particularly popular amongst hikers and trail-walkers looking for a highly scenic experience. The park operates a number of guided hiking tours to suit all abilities, from short single-day hikes to more advanced multi-day treks.
Notable Features:
Snow-topped mountains
Substantial wildlife presence
Scenic hiking trails
2. Kerama Shotō National Park
Located In: Kyūshū
Founded: 2014
This recently-established park is based in and around the Kerama Islands, comprising more than 30 islands within the south of Japan.
As an island-based national park, Kerama Shotō boasts clear blue seas and sandy beaches, making it a prime choice if you're looking for a more relaxed and luxurious park in Japan.
Kerama Shotō is home to an array of incredible sea life, from countless varieties of fish to rare coral species. The park also serves as a popular whale-watching destination in the late winter, with many humpback whales migrating to the island waters in order to breed.
Snorkelling and scuba diving serve as popular activities at Kerama Shotō, with regular guided excursions taking place. The park is navigated by ferry, with regular ferries running between the various islands to make for a relaxed and scenic experience.
Notable Features:
Sandy beaches
High-speed transportation via ferry
Rich marine life
3. Nikkō National Park
Located In: 1934
Founded: Kantō
This mountainous park is known for being home to the Nikko-Shirane volcano, with a rich history of volcanic activity. This park is more on the rugged and natural side, featuring mashes, waterfalls, forests and lakes.
Nikkō is particularly well-known for its woodland, serving as home to a vast array of oak, pine and maple trees.
It's perfect for hiking, with regular guided hiking tours to suit all abilities. There are also dedicated hiking trails for particular aspects of the park's scenery, from forest-rich walks to waterfall and marsh trails.
Notable Features:
Rich natural forestry
Deep history of volcanic activity
Various species of trees
Active wildlife



4. Iriomote-Ishigaki National Park
Located In: Kyūshū
Founded: 1972
Based in the south of Japan, Iriomote-Ishigaki is comprised of seven islands (collectively known as the Ryukyi islands). Iriomotejima serves as the most prominent island, alongside the six smaller-scale islands.
The islands are home to various traditional Japanese villages as well as sugarcane fields, providing rich insight into the more rural aspects of Japanese culture. In a similar vein to Kerama Shotō National Park, the islands feature guided excursions for scuba diving and snorkelling, as well as fishing and kayaking.
The beaches of Iriomote-Ishigaki are sandy and placid, making the park a perfect choice if you're looking to keep things slow and scenic.
Notable Features:
Sandy beaches
Traditional Japanese villages
Sugarcane fields
5. Ashizuri-Uwakai National Park
Located In: Shikoku
Founded: 1972
Ashizuri-Uwakai is undoubtedly one of the most tranquil and scenic national parks you'll find in Japan. Based on the coast of Shikoku, the Kuroshio current runs right through the park, housing incredible coral beds and a rich variety of marine life.
If you're keen to witness the marine life, we'd recommend booking onto one of the glass bottom boat tours that run regularly at the park. Much like Kerama Shotō, it's also a popular whale-watching location in the late winter.
Ashizuri-Uwakai is also perfect for avid hikers, featuring a number of hiking trails with scenic features such as granite cliffs, large gorges and fantastic coastal views. There are also a number of guided tours and activities to take part in at the park, including surfing lessons as well as a tour of a 100-year-old katsuobushi factory.
Notable Features:
Glass bottom boat tours of local marine life
Stunning coastal views
Wide variety of guided tours & activities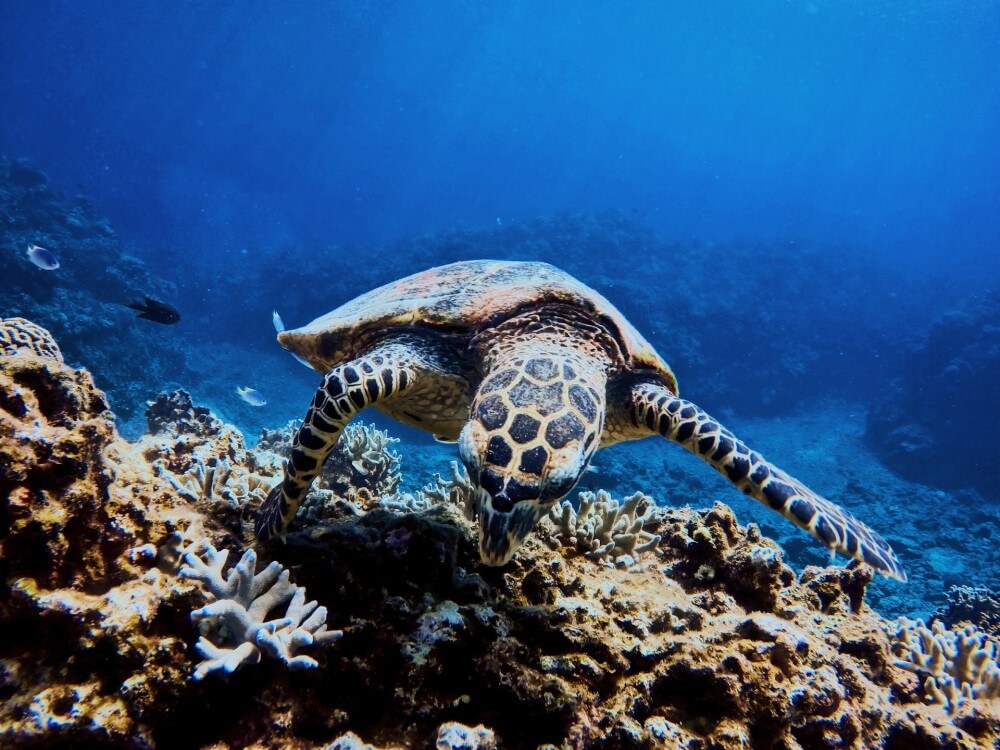 6. San'inkaigan National Park
Located In: Kinki
Founded: 1936
San'inkaigan National Park is one of the oldest parks in Japan, featuring large dunes, caves, tunnels, cliffs and lagoons. Located on the coast of Kinki, it boasts stunning sea views and clear blue waters, making it perfect for kayaking, swimming and snorkelling.
San'inkaigan is never short of options if you're looking for an active day out, from caving, to hiking, to swimming. If you're looking to enjoy a more laid-back day at San'inkaigan, there are plenty of beaches and waterfalls to relax by.
A particular highlight of San'inkaigan is Kumihama Bay; a large lagoon with stunning mountain views and a large boardwalk. Kumihama Bay offers a popular cycle route around the perimeter of the lagoon, which we'd highly recommend to get the most of the park's natural beauty.
Notable Features:
Cycling around Kumihama Bay
Water-based activities, such as swimming and snorkelling
Stunning mountain views
7. Shiretoko National Park
Located In: Hokkaidō
Founded: 1964
Situated close to the Shiretoko Peninsula in Hokkaidō, Shiretoko National Park is one of Japan's best-kept and scenic parks. Large lakes and mountains dominate the majority of the park, while its western edge features stunning cliffs that lead to the Sea of Okhotsk.
Particularly notable is the abundance of wildlife in the park, featuring everything from brown bears, to deer, to humpback whales. There's also a wide variety of rare bird species at Shiretoko, including red-crowned cranes and various raptorial birds.
Shiretoko also features the small town of Utoro to the west, which houses hotels and campsites if you're looking to spend several days at the park.
Notable Features:
Large cliffs
Extensive wildlife
Small port town (Utoro)
8. Bandai-Asahi National Park
Located In: Tōhoku
Founded: 1950
Based in the northeast of Honshu, Bandai-Asahi National Park is another verdant and mountainous park that's perfect for hiking. It's known for being home to three sacred mountains; Mount Haguro, Mount Gassan and Mount Yudono (which are collectively referred to as Dewa Sanzan).
Dewa Sanzan has served as a key area for mountain worship over much of Japan's modern history. It serves as a key tourist attraction for multi-day pilgrimages through Dewa Sanzan.
Pilgrimages start at Mount Haguro (which symbolises birth), before moving to Mount Gassan (which symbolises death), then finishing at Mount Yudono (which symbolises rebirth).
Notable Features:
Multi-day pilgrimages through Dewa Sanzan
Stunning mountain views
Rich cultural history
9. Shikotsu-Tōya National Park
Located In: Hokkaidō
Founded: 1949
Situated in the west of Hokkaidō, this rural park is best-known for housing two good-sized caldera lakes; Lake Tōya and Lake Shikotsu.
Lake Shikotsu is famed for its clear waters, which is particularly popular amongst divers and snorkelers. Lake Shikotsu is also home to a rich variety of marine life, including salmon, shrimp and char.
The north of the park is home to the Hohei Dam; a large dam built in 1965 with an accompanying museum detailing its construction. The dam itself can be navigated via cable car, which is a breathtaking experience in itself.
Notable Features:
Two large caldera lakes
Hohei Dam
Cable car navigation
10. Hakusan National Park
Located In: Chūbu
Founded: 1962
Hakusan serves as another rugged and mountainous Japanese national park with rich volcanic history. The park is home to many volcanic crater lakes, plateaus and large stretches of igneous rock.
The park is also home to some of the highest mountain peaks within the western region of Japan, making it perfect for mountain hiking and trail walking. The lower regions of the park feature marshy grasslands and waterfalls, meaning there's something for everyone.
The park also serves as home to a wide array of wildlife, including black bears, various species of bird and Japanese serows.
Notable Features:
Rich history of volcanic activity
Extensive wildlife
Stunning waterfalls & marshes
11. Fuji-Hakone-Izu National Park
Located In: Kantō
Founded: 1936
Fuji-Hakone-Izu is divided into five core regions; Mount Fugi, Fugi Five Lakes, the Izu Peninsula, Hakone and the Izu Islands.
Much like other Japanese national parks, it features an extensive history of volcanic activity which has shaped the unique geographical features of the park, including crater lakes and vast stretches of igneous rock.
Lava flows and hot springs run through much of the park, detailing the rich geographical history of Japan.
Mount Fuji undoubtedly serves as the most significant attraction to Fuji-Hakone-Izu, from its coniferous forests at the base to the treacherous snowy peaks at the summit. However, many regard the Izu Peninsula as the real highlight of Fuji-Hakone-Izu, featuring beech forests, hot springs and breathtaking coastal views.
Notable Features:
Rich volcanic history
Mountainous regions
Breathtaking coastal views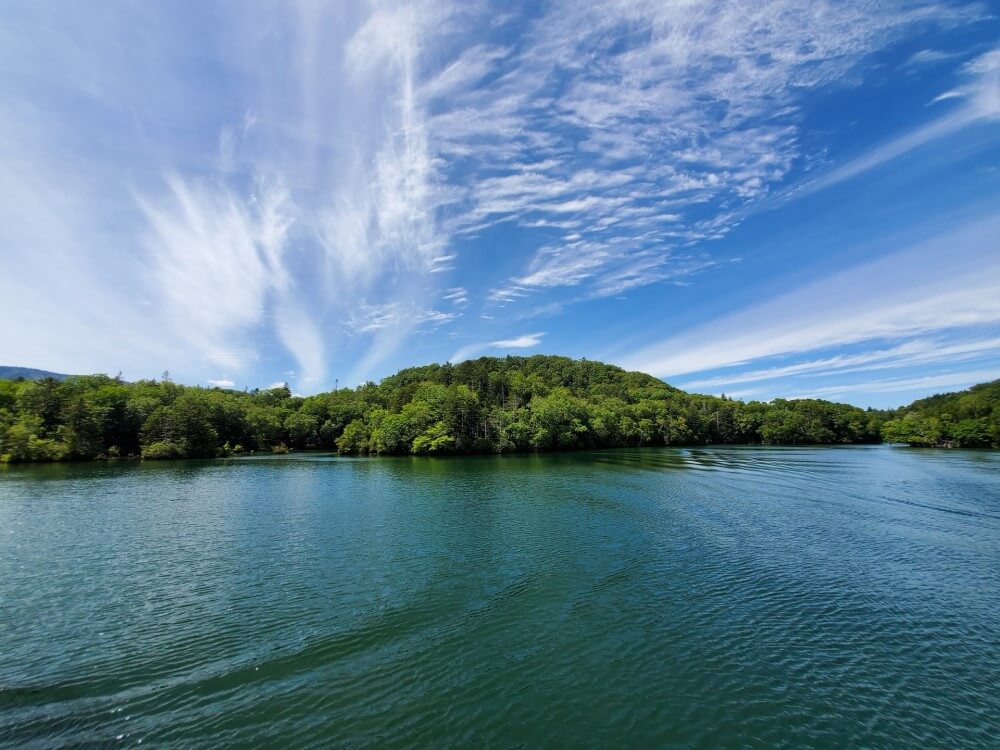 12. Akan Mashu National Park
Located In: Hokkaidō
Founded: 1934
Akan Mashu is a forest-rich park with fantastic mountain views and breathtaking water features. It serves as one of the oldest national parks in Japan (alongside Daisetuzan). It's split into two core regions; Mashu and Akan.
Mashu is home to the well-known Lake Kussharo – a large caldera lake that's popular for swimming and canoeing. It's also home to the active volcano Atosa-Nupuri, which serves as the focal point of the region.
Akan is home to another large lake – Lake Akan – which is rich with vibrant green algae and various species of freshwater fish. Akan also houses a traditional town known as Akanko Onsen, which features many excellent hotels if you're looking to spend multiple days in the park.
Notable Features:
Lake Kussharo; the largest caldera lake in Japan
Various species of freshwater fish
Stunning mountain views
Closing Thoughts
We hope this list has armed you with (more than) a few recommendations of the most beautiful and scenic national parks in Japan! If you're looking for more ways to explore Japan's natural beauty, why not read our list of the best places to hike in Japan next?