The Best 9 Sunscreens in Japan for Maximum Sun Protection
In the land of the rising sun, protecting your skin from its harmful UV rays is important!
Japan is known for its innovative technology, and its high-quality skincare products are no exception. With advanced protection, Japan's weightless sunscreens take the spotlight.
Here's why using an SPF is essential, where to buy it in Japan, plus 9 of the best.
Why bother using sunscreen?
Dermatologists, skincare experts and beauty gurus all agree – you can't skip sunscreen.
Due to its global position, Japan can ramp up some seriously high UV levels, particularly in the summer months. Even when it's cloudy, Japan's ultraviolet rays can cause damage to your skin.
An SPF can help protect your skin from sunburn, premature ageing, and even cancer.
If you're serious about your skincare routine, you should invest in a good sun cream. Using it daily not only gives protection from harm but helps you maintain a youthful appearance.
Where can you buy SPF in Japan?
If you're in Japan, you're in luck! A wide variety of shops sell Japanese sunscreen, from department stores to pharmacies. Here are a few sure-fire places to find a quality SPF.
Matsumoto Kiyoshi – a large drugstore chain in Japan, which also sells cosmetics
Don Quijote – also known as Don Don Donki, this store sells cheap international products
Loft – another big multi-use store, Loft sells on-trend products including quality skincare
Ainz & Tulpe – specialises in beauty and health products, including exclusive brands
Or, you can shop for Japanese sunscreen online from sites like Amazon Japan, Rakuten and YesStyle. This will give you a wider choice of brands and products for specific skin types.
Clothing can also help protect you from the sun – check out our shopping tips for foreigners.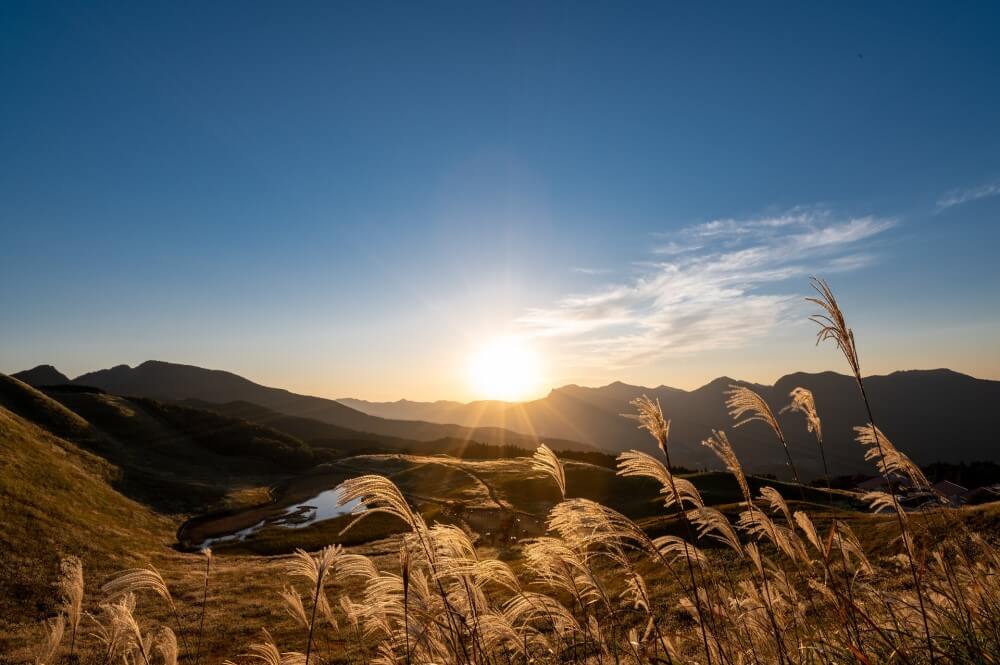 9 of the best Japanese sunscreens
Before you spend your well-earned cash, here are 9 Japanese sunscreens that are highly recommended by both beauty fanatics and skincare experts, plus why they're so good.
1. Biore UV Aqua Rich Watery Essence
A cult fave in Japan, this sunscreen has a watery texture. It absorbs beautifully and feels super refreshing in the summer, while still packing serious sun protection with an SPF 50+ rating.
It leaves no white cast and is sweat and water-resistant, making it ideal for swimming in Japan. If you wear makeup, it makes a great primer and has a comfortable texture. You'll also find skin-loving ingredients like hyaluronic acid, to help keep your skin feeling moisturised.
Best for: High protection with a weightless feel
2. Hada Labo UV White Gel
Another affordable Japanese sunscreen with a barely-there texture, Hada Labo offers high protection without a white cast. It's a lightweight and quickly absorbed gel, making it ideal as a makeup primer. Reviewers also rave about its value for money and lack of oily sheen.
If you're on the fence about trying an Asian sunscreen, this could be a game-changer. Not everyone is a fan of the jar packaging, but it helps for scooping out every last drop.
Best for: An all-in-one formula with SPF 50+
3. Anessa Perfect UV Sunscreen Skincare Milk
If you don't mind spending a little more, this luxurious sunscreen has a milky texture that spreads easily on the skin. It's packed with skincare ingredients as well as superior sun protection.
Heat, sweat and waterproof – this smart sunscreen has technology that only strengthens the UV-blocking film when the heat is on. Its high resistance makes it ideal for swimming and watersports, and it can be easily removed using soap. All with a lightweight feel too!
Best for: An SPF that activates with heat and moisture
4. Canmake Mermaid Skin Gel UV
This Japanese sunscreen has adorable packaging and leaves a dewy glow on the skin. If you prefer a more radiant finish to fully matte, this sunscreen has a gel texture that is still lightweight and comfortable to wear. Despite the cute branding, it offers powerful SPF 50+ sun protection.
Reviewers describe the texture as like a primer, and it works beautifully under makeup. The slight white cast disappears after a while, and the small-sized tube makes it super portable too.
Best for: High protection in adorable packaging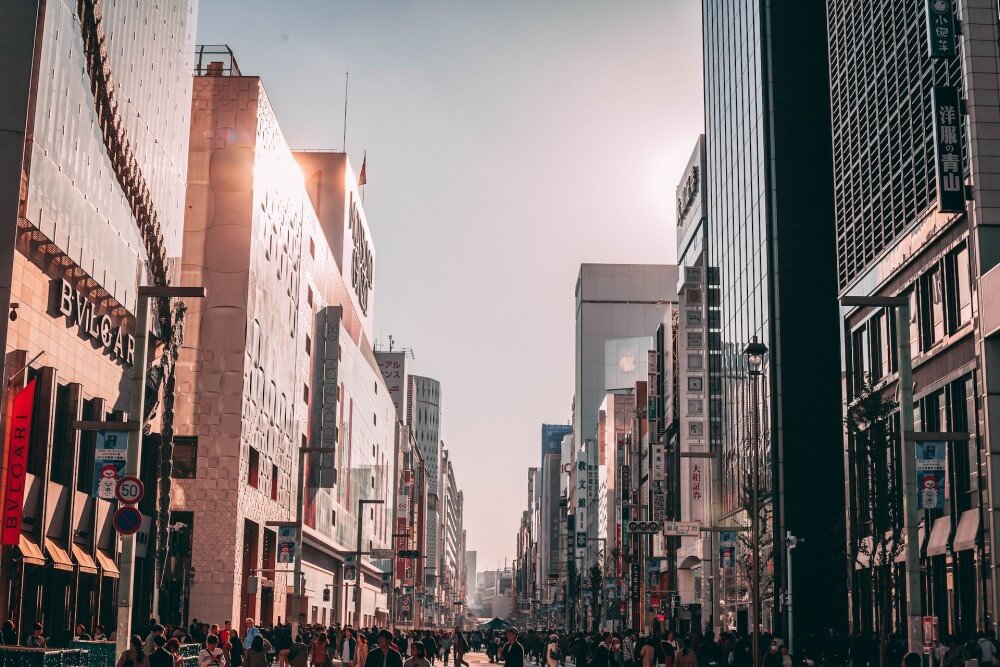 5. Curel UV Lotion
Perfect for people with sensitive skin or allergies, this sunscreen is infused with moisturising ingredients to keep delicate skin happy. Look out for luxury extracts including eucalyptus!
This sunscreen has a lotion texture, making it extra gentle and soothing for irritated skin, while providing fantastic protection of SPF 50+. Curel products are developed in Tokyo and are specially made for people with dry or reactive skin. It absorbs easily for use under makeup.
Best for: Protecting particularly sensitive skin
6. Rohto Skin Aqua UV Super Moisture Milk
A milky, long-lasting formula that immediately turns to a watery texture on contact with skin. With a high protection of SPF 50+, this melty Japanese sunscreen helps keep your skin moisturised. It has a brightening effect, without leaving a white cast, and has a portable mess-free bottle.
This formula applies dewy but dries to a natural finish, and deserves a double cleanse for its staying power. Some reviewers have described it as their 'holy grail' sunscreen in Japan.
Best for: An extra portable all-rounder sunscreen
7. Nivea Sun Protect Water Gel
Another popular, affordable sunscreen from a well-known brand. Nivea is a German company, but they have a long partnership with Japan's Kao – in fact, Nivea-Kao was founded in 1971.
This sunscreen has an extra lightweight, non-sticky formula that "feels like you're wearing nothing" according to fans. It's enriched with hyaluronic acid and plant extracts, with an SPF 50+ rating too. Ideal for hot days, this sunscreen feels refreshing and has a slight cooling effect.
Best for: Excellent absorption on hot days
8. Kanebo Allie Extra UV Gel
Gentle, great water resistance, and ideal for oily skin – what more could you ask for? This Japanese sunscreen costs a little more, but you're getting a lot of benefits. It's made with sustainability in mind and provides a good barrier against pollution particles like PM 2.5.
It has a light, gel-like texture and is resistant to sweat and sebum, making it perfect for combination and oily skin types. Described as 'friction proof', it won't rub off on clothes either.
Best for: Sustainable, long-lasting protection
9. RMK UV Face Protector Advanced
Inspired by skincare, this sunscreen from cosmetics brand RMK protects the skin from UV rays, sweat and dryness. Not only does it have SPF 50+ protection, but it makes your skin look great!
Made in Japan, it contains soothing plant extracts including chamomile, aloe vera and cucumber, and has a flattering translucent formula. If you're looking for a combined sunscreen, moisturiser and primer, this could be your best option. It even minimizes the appearance of wrinkles!
Best for: Great protection and great-looking skin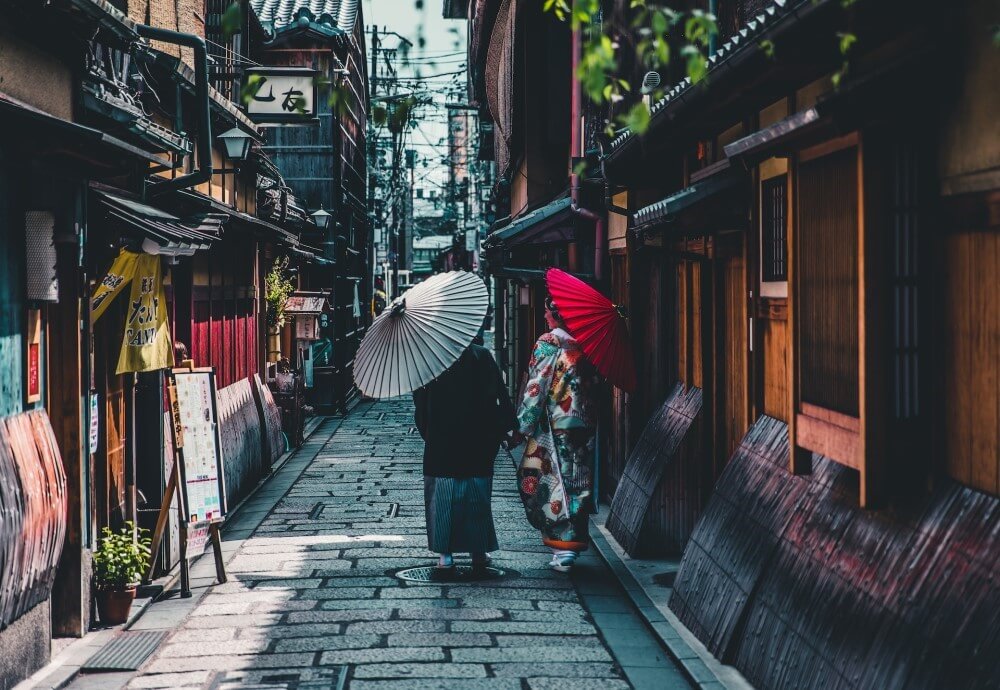 FAQs
How is Japanese sunscreen different?
Japanese sunscreens are different and renowned for their sophisticated formulas. Unlike many Western sunscreens, which are primarily made to protect against skin cancer, Japanese and Korean sunscreens are made to a cosmetics-grade standard, making them ideal for every day.
What's the difference between UVA and UVB?
Both types of UV rays cause damage to the skin. 95% of UV rays that make it to earth are UVA – they penetrate deep into the skin and cause skin ageing and wrinkles. UVB rays don't penetrate as deeply as UVA, but they can cause burns and even mutate your DNA, leading to skin cancer.
The sunscreens on our list offer superior protection against both skin cancer and ageing.
The last word on sunscreen in Japan
Japanese sunscreens are known for their refined formulas and superior protection.
Whether you're sunbathing in Okinawa or exploring some of Japan's most beautiful places, wearing sunscreen every day will help keep your skin protected from harmful UV rays.
It's easy to find your perfect sunscreen in shops around Tokyo or grab a bargain online. Our top 9 sunscreens are some of the best sold in Japan, offering high SPF 50+ protection and skin-loving ingredients. They're an essential step if you're ready to jump on the J-beauty bandwagon.