12 Books to Read Before Going to Japan
Moving to Japan or planning a visit? From novels set there, to city guides and Japanese cookbooks, we've handpicked 12 books you should read before you go to Japan!
Novels & Japanese Fiction
1. Convenience Store Woman by Sayaka Murata
"nutty deadpan prose and even more nuttily likeable narrator" – The Guardian
A smart dissection of Japanese culture – particularly on attitudes towards single women – Murata's novel takes place in a convenience store. These shops play a huge part in daily life in Japan, the author herself working in one part-time, and are a hotbed of human interactions.
The story follows the protagonist Keiko, an unusual woman under pressure to get a 'real job'.
Murata "wanted to illustrate how odd the people who believe they are ordinary or normal are", and the book is a great insight into communication in Japan. A must-read if you're visiting.
Pages: 160 Published: 2016 Read to: Understand Japanese social norms.
2. The Tale of Genji by Murasaki Shikibu
"often called the world's first novel, the novel is about the art of seduction" – The New Yorker
If you're interested in Japanese history, The Tale of Genji is a great introduction to the culture and manners of 'old' Japan. Written in the 11th century by a lady-in-waiting at the Imperial court (to entertain the ladies there), you'll be surprised such an old book can be so interesting!
With painstaking descriptions of court life and aristocracy, the book is atmospheric and perfect for dipping into. The story comprises 54 chapters, over 400 characters, and 800 poems. It follows the titular Gengi – the handsome son of an Emperor – and his many loves within the court.
Pages: 1182 Published: 1008 Read to: Learn about Japan's ancient history.
3. An Artist of the Floating World – Kazuo Ishiguro
"pitch-perfect novel that both expresses his Japanese inheritance and captures the haunting beauty and delicacy of Ishiguro's English prose" – The Guardian
The Booker prize-winning author of The Remains of the Day and Never Let Me Go, Ishiguro's second novel is also one of his best. It follows Masugi Ono, a retired painter reminiscing about his past, and tackles the difficult period of America's occupation of Japan after World War II.
As Ono unreliably recalls his past and potters around his garden in the post-war years, he is forced to reckon with his past choices. With former roles as both an illustrator of geishas and a pro-government artist during the war, the book explores themes of secrecy, guilt and loss.
Like all Ishiguro, it's a beautifully written book with rich, complex characters and relationships.
Pages: 206 Published: 1986 Read to: Learn more about Japan's post-war years.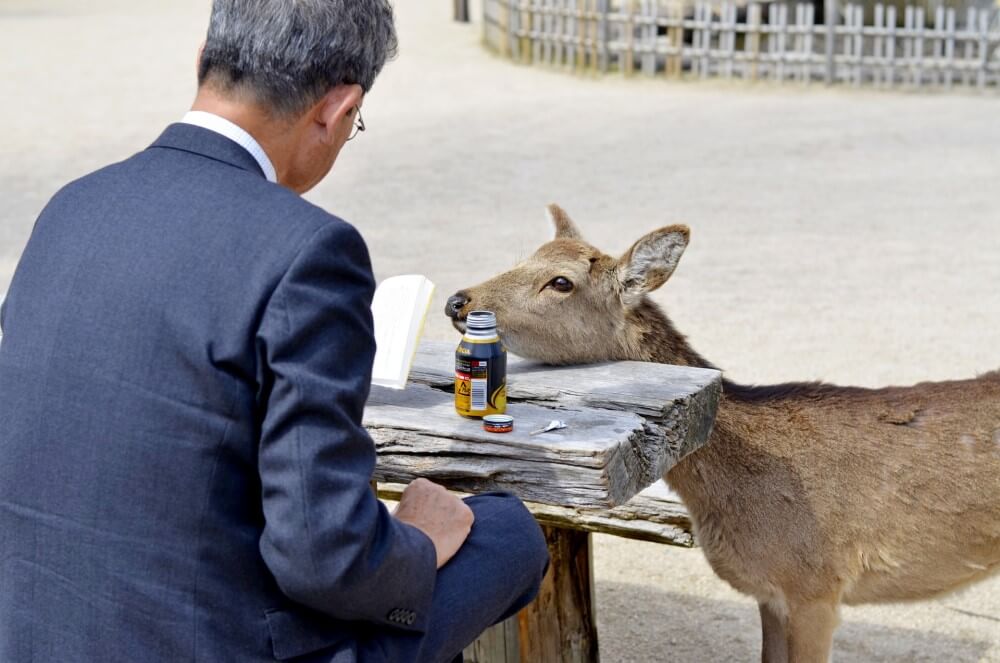 4. Memoirs of a Geisha – Arthur Golden
Although panned by most Japanese critics, Memoirs of a Geisha is worth a read! Written by a white American man with a master's in Japanese history, it's still an undeniably good story.
"Part historical novel, part fairy tale and part Dickensian romance" – The New York Times
If you haven't caught the film adaptation, the story follows the life of fictional geisha Chiyo as she is sent to a geisha house, attempts to escape, and resigns herself to training as a Kyoto geisha.
As well as research, the book is inspired by Golden's talks with Mineko Iwasaki – one of Kyoto's most famous geishas of the 60s and 70s – and American geisha Liza Dalby. Iwasaki's Geisha, a Life is written in response to Memoirs and is much more accurate (although less dramatic).
Pages: 448 Published: 1997 Read to: Get inspired to visit a geisha district.
5. Strange Weather in Tokyo – Hiromi Kawakami
A beautifully-written romance, set against a backdrop of the distinctive Japanese seasons. Strange Weather in Tokyo follows Tsukiko and Sensei as they meet, eat, and slowly fall in love.
"Strange Weather in Tokyo is a clash of modern and classic Japanese culture and customs, and of modern and weathered dating methods." – Books & Bao
The protagonist Tsukiko is a career-focused office worker in her mid-thirties who drinks too much sake and beer. While out drinking, she runs into her old high school teacher (in his seventies) who she refers to as Sensei throughout the book. Both loners, an unusual bond develops.
As well as a love story, the book is an exploration of Japanese food, culture and Tokyo.
Pages: 176 Published: 2013 Read to: Enjoy a modern Japanese romance.
6. Norwegian Wood – Haruki Murakami
One of Japan's biggest authors, Murakami's Norwegian Wood is set in late 1960s Tokyo and was hugely popular with young Japanese people. It deals with young love, politics and mental illness.
The plot follows Toru Watanabe, who is reminded of his student days after hearing an orchestral rendition of The Beatles' Norwegian Wood. Set against a backdrop of civil unrest and student strikes, the story revolves around the relationships between Tori and two very different women.
"undeniably hip, full of student uprisings, free love, booze and 1960s pop" – The Independent
Dealing with subjects like suicide, loss and nostalgia, Norwegian Wood is a satisfying read and perfectly evokes the atmosphere of a time and place. The book was adapted into a film in 2010.
Pages: 296 Published: 1987 Read to: Be transported to Tokyo in the 60s.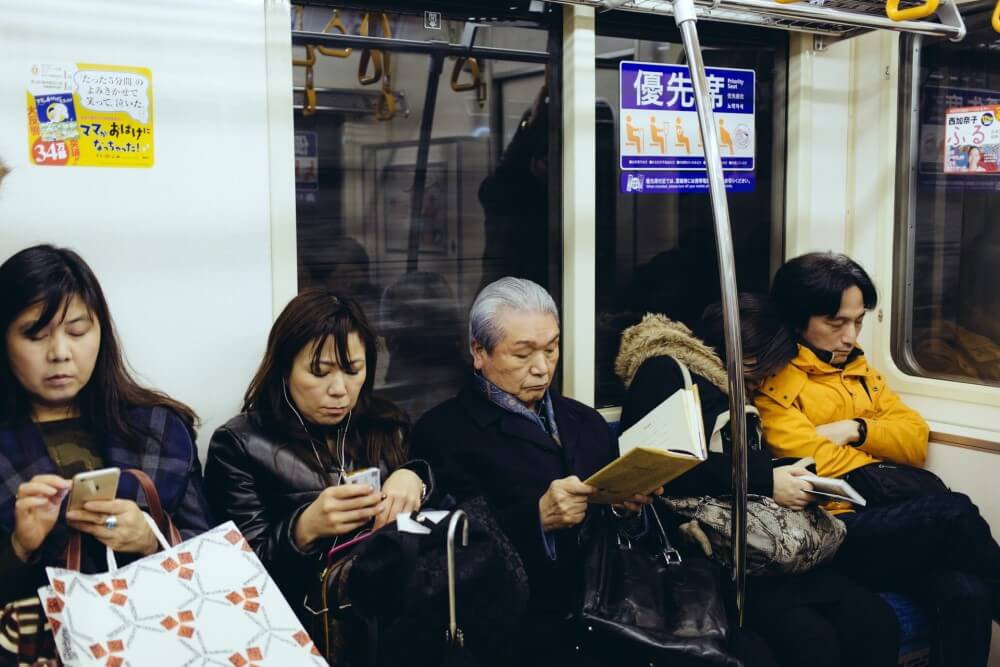 Japanese Non-Fiction
7. Ghosts of the Tsunami – Richard Lloyd Parry
An essential book to read before volunteering in Japan, Ghosts of the Tsunami is a classic non-fiction book about the 2011 Japanese disaster. It's written by an English news reporter.
"You will not read a finer work of narrative non-fiction this year." – Economist
The tsunami, caused by a massive earthquake, was over 120 feet tall and caused more than 18,000 people to lose their lives through drowning, crushing or burning to death. The book includes accounts from people who lived through the disaster and the trauma it left behind.
Richard Lloyd Parry focuses in particular on the fatal decision-making which led to the death of children and teachers at a school. It's a harrowing read and an emotional exploration of grief.
Pages: 247 Published: 2017 Read to: Understand a Japanese natural disaster.
8. Fifty Sounds – Polly Barton
Essential reading for English-speakers considering teaching English in Japan, Fifty Sounds is subtitled as a 'Memoir of Language, Learning and Longing' and is written by a translator.
"A refreshingly honest and novel look at the nuance and revelatory power of language." – Kirkus Reviews
Learning Japanese is often seen as difficult, but this book really appreciates the beauty of learning the language. Written in fifty sections, it reflects on Japanese culture – from the gendering of Japanese society, to attitudes around food, to thoughts on language itself.
As well as learning fifty Japanese sounds, you learn a lot about Polly's experience of Japan.
Pages: 384 Published: 2022 Read to: Feel inspired to learn another language.
9. A Geek in Japan – Hector Garcia
Geeks, gamers and anime fans rejoice! One of the most concise and specialist guides on the subject, A Geek in Japan is perfect for anyone interested in Japan's Otaku Culture.
Breaking different types of Japanese geekdom into clear visual sections, this colourful reference guide has everything a Japanophile could want. From busting myths to pinpointing the history of fandoms and groups, A Geek in Japan is a must-read before visiting Tokyo and beyond.
"While not a traditional guidebook, A Geek in Japan certainly makes a reader want to hop on a plane to experience everything firsthand." – San Francisco Book Review
As well as modern phenomenons, you'll learn about traditional Japanese cultural staples like tea ceremonies, samurai and ancient myths. A fantastic gift for your Japan-obsessed friends.
Pages: 192 Published: 2019 Read to: Discover Japan's best places for geeks.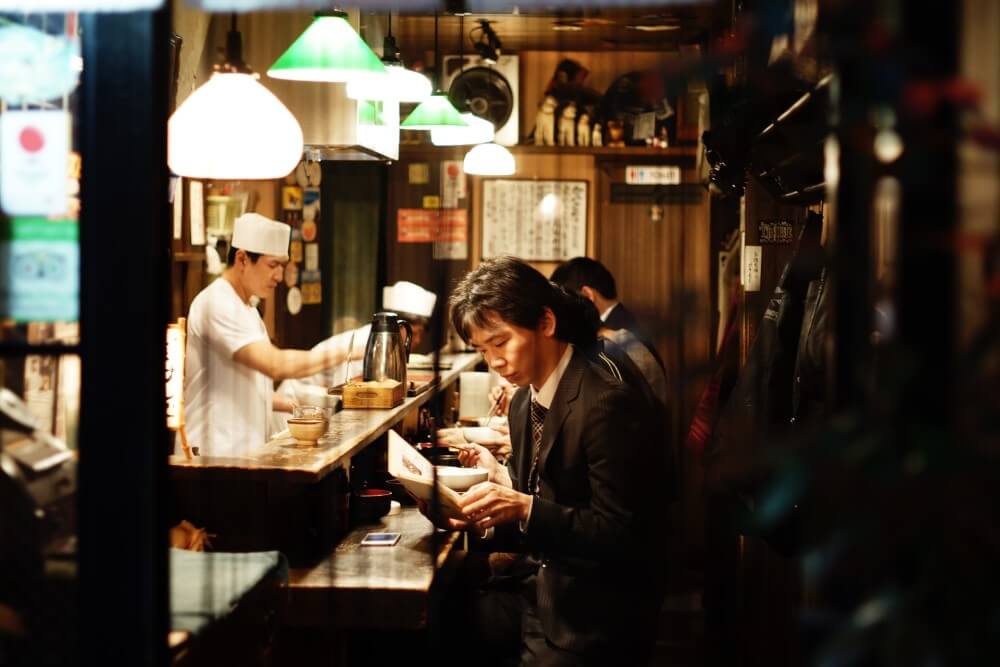 10. A Brief History of Japan – Jonathan Clements
If you've read our blog about the history of Japan, this book will be right up your street.
A Brief History of Japan covers the entire history of Japan in just over 300 pages, covering many of the country's landmark events. You'll learn just how Japan became such a unique country.
"…one of the book's big take-home points: Japan's perennial ability to rebuild, adapt, innovate and, above all, fascinate." – The Japan Times
Told in an easy-to-read style, the book is anything but boring. From ancient history to the arrival of Zen and Buddhism, to politics and economics, it's a must-read if you're moving to Japan.
With fun anecdotes, little-known facts and mythology, it's far from your average history book.
Pages: 304 Published: 2017 Read to: Get a whistle-stop tour of Japan's history.
11. Tokyo on Foot – Florent Chavouet
Everyone has their own image of Tokyo in their head, but Tokyo on Foot shows it through charming illustrations. From grimy backstreets to much-loved eateries, everything is included.
Tokyo is captured through sketches of buildings, maps, and characters studies of its people.
"His drawings are so wonderfully idiosyncratic and so beautifully detailed that what must have been a labor of love for him is no less a labor of delightful artistic genius." – Publishers Weekly
Subtitled 'Travels in the City's Most Colorful Neighborhoods', the book is Chavouet's memoir of the six months he spent in Tokyo, sketching different neighbourhoods and their residents.
Tempted to work in Tokyo? Check out our latest teaching positions in Tokyo and apply.
Pages: 208 Published: 2011 Read to: See the real Tokyo and its residents.
12. Japanese Soul Cooking – Tadashi Ono
Japan is a fantastic place for food, from Osaka's cheap eats and street food, to fresh sushi.
With the full title of 'Japanese Soul Cooking: Ramen, Tonkatsu, Tempura, and More from the Streets and Kitchens of Tokyo and Beyond', you know exactly what culinary delights to expect.
"Sushi? Bah! Japanese food is so much more than raw fish, and this book is a joyful (and useful!) exploration of the earthy, fatty, meaty, rib-sticking, lip-smacking fare—the noodles and curries and deep-fried delights—that millions of Japanese depend on every day." – BonAppetit.com
With photos and easy-to-follow directions, the book is ideal for newcomers to Japanese cooking. If you've got an Asian supermarket nearby and a few utensils, there's no excuse not to try them.
The book contains over 100 hearty, delicious recipes to make you crave Japanese cooking.
Pages: 248 Published: 2014 Read to: Add some Japanese flavour to your kitchen.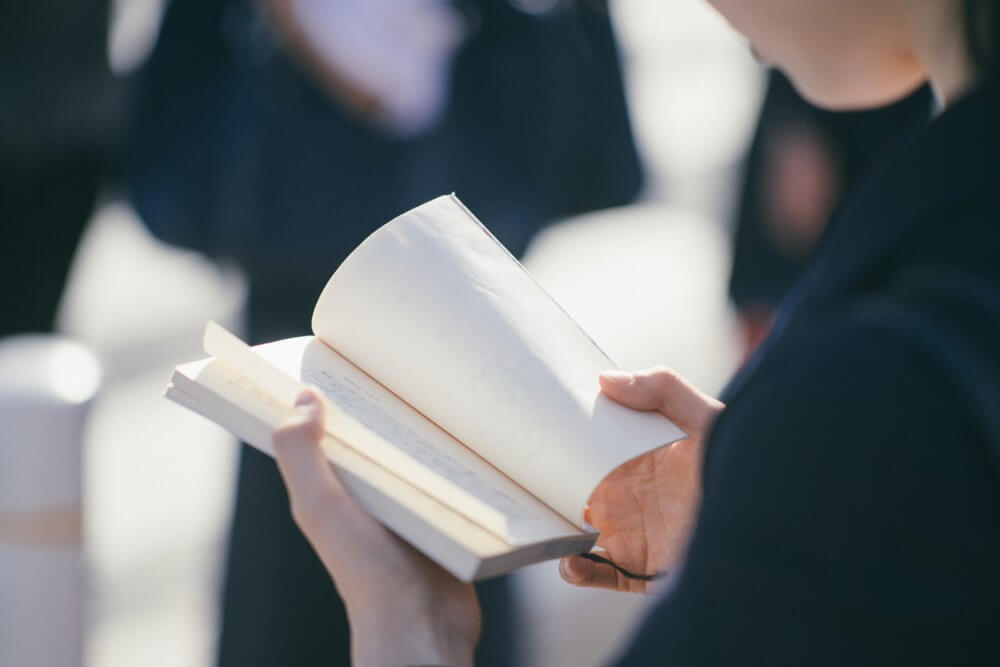 What are your favourite books about Japan?
So we've run through our best books to read before going to Japan, from fiction and novels set in Japan to guides, to learning Japanese. Which book do you fancy reading from our list of 12?
If you love reading about Japan, why not take a look at our latest English teaching jobs.