Cost of living in Japan vs US: Which is cheaper in 2022?
Whenever you make a move to a new set of surroundings, the cost of living will always be one of the main considerations in your planning. 
Doing background research into how much day-to-day life will cost in your new home is vitally important, and can mean the difference between being able to live comfortably and having unneeded financial stresses.
If you're looking at moving to Japan in the near future, or are simply wondering if Japan is cheaper than the US, you're in the right place!
Our handy guide will compare and contrast the cost of living in Japan vs the US, featuring differences in food, accommodation and other expenses.
Is rented accommodation cheaper in Japan or the US?
It goes without saying that when it comes to rented accommodation, the cost of your living quarters in Japan will vary depending on what type you choose, and which area you live in.
For example, some inner city areas in Tokyo contain some of the most expensive real estate in the world – this is true across many of the big cities in Japan, but as Tokyo is the capital and largest city, the costs are magnified. 
However, that's not to say that everywhere in these big cities is expensive. Japan is densely populated, and many tiny apartments in a city like Tokyo can be found for good value. This differs somewhat from the US, where much of the more valuable land is in the large houses of suburbia, although in cities like New York this is not really the case.
On average, rent in Japan is cheaper than the US; monthly costs for three-bedroom apartments tend to range around 60,000 yen ($450), whereas family rent in the US can rise to more than $2,000.
If you're looking for spaces in Tokyo or other popular areas, this can rise up to 100,000 yen, but this price hike can also be expected in the bigger cities in the US.
Read our guide to moving into an apartment in Japan for more information.
Is buying a house cheaper in Japan or the US?
If you're looking to become a homeowner when you make the switch to Japan, it's worth bearing in mind that the Japanese housing market is competitive, and as such, costly. 
In the US, the average price per square foot to buy a residence in the city center is around $335, whereas in Japan a comparable figure is $760. This is an approximate 57% increase.
However, on the whole, house prices are generally lower in Japan than the US, especially since the Covid pandemic. The average price of a new house listed for sale in Japan last month was ¥35,760,000 (about $337,000), which is lower than the median house sale price of 2022's first quarter in the US, which was $428,700.
Are utilities cheaper in Japan or the US?
Once you have sorted the roof over your head, the next most important factor to think about when managing your expenses in Japan is utilities. 
Depending on your rent agreement, utilities may already fully or partially be included with your rent payment, but if they're not, each one will need to be arranged.
By and large, electricity will be the most expensive utility, with gas and water less so. You can expect to spend around 5,000 yen ($33.60) per month for electricity, with 3,000 yen for gas and 2,000 yen for water. This is largely similar to the amount you can expect to pay in the US, again largely depending on which state or city you are comparing with.
Of course, this also depends on what utility installations you have in your accommodation – in a typical Japanese apartment, gas will be used for cooking and water, although in more modern homes induction heaters may be present.
Here are some budgeting tips for living in Japan, to help save even more money.
Are groceries cheaper in Japan or the US?
One of the most exciting parts of a move to Japan is the realisation that you will now have access to a wide array of enticing new food and drink options. However, on average, these tend to be more expensive than the US equivalent.
Although there are some perishables that are cheaper, for example a bottle of coca cola, water or wine, Japanese people fork out an average of 15% more for their grocery shopping than people in the US. 
The biggest differences can usually be found in the dairy aisle, with basic products like milk costing 55% more on average. Don't be surprised if a gallon of milk ends up costing over 500 yen.
That said, local markets can offer good value, particularly in pre-cooked items, and such places are always great for their variety and quality of local delicacies.
Check out our guide to Japanese convenience stores for how to make the most of them.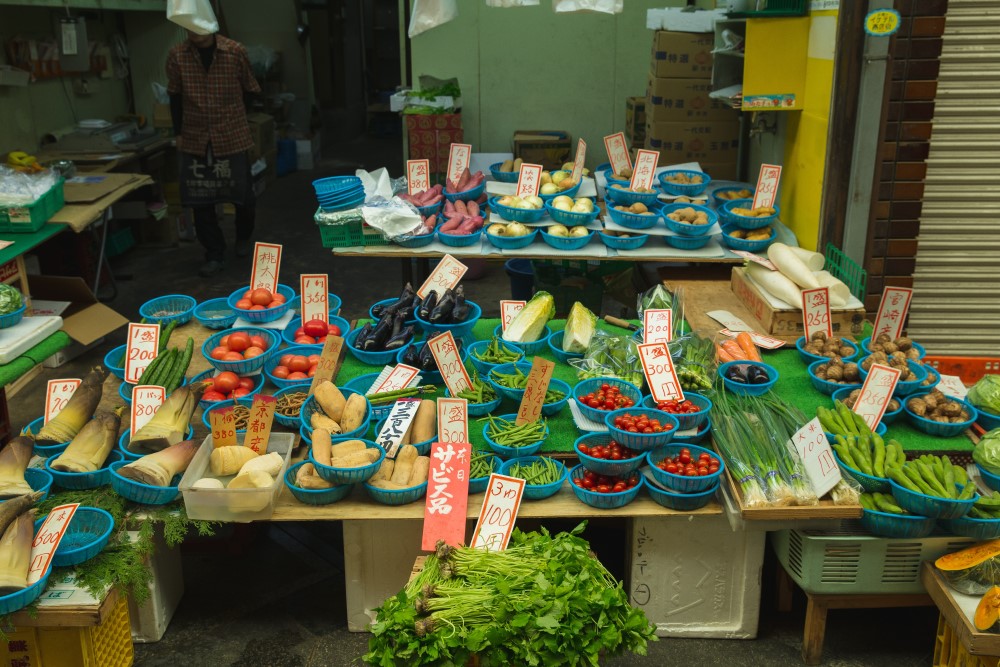 Is dining out cheaper in Japan or the US?
No move to Japan is complete without considering which restaurants you'll visit first. In any city or town across the country, there will be plenty of options to whet your appetite, from sushi spots, to hamburger diners like the Japanese McDonald's, to curry houses and much more.
The good news is that, compared to the US, dining out in Japan is relatively quite a lot cheaper. Of course, this depends on the restaurant you go to, but a good restaurant may set you back around 2,000 yen ($13.5), with less formal affairs like hamburger diners costing between 500 and 1,000. 
If you're in Osaka – the foodie capital of Japan – here are some cheap eateries to try.
In the US, you'd be paying on average 52% more for a similar kind of service, so you have every reason to go and enjoy your local eateries.
Are regular services cheaper in Japan vs the US?
Regular services like the barbers are always worth thinking about when comparing the cost of living in Japan vs the US. In the US, the average price of a haircut is around $40, and can rise up to $60 in some areas. 
This is more than in Japan, which offers a variety of barbering services that tend to range from 1,000 to 4,000 yen, or $6 to $26. The reason for this is not only to do with location – there are 'quick-cut' barbers in many places that offer great value and quality, as well as the inner-city barbers that offer a premium-standard service.
Is transportation cheaper in Japan vs the US?
If there's one thing that Japanese people pride themselves on, it is efficient and punctual transportation. From bullet trains, to metros, to bus connections and more, public transportation is not only very reliable and clean but also around the same price as the US equivalent.
One-way tickets to get around a city are usually around $2 in local currency, and for a reasonable amount, you can use bullet trains to get around the country at breakneck speed. If you are regularly travelling between cities, there are lots of commuter passes available. 
Here are some top tips for using the subway, railway and taxi services in Japan.

In terms of car travel, gas prices are more or less similar in Japan and the US, although this again depends on which area you are comparing.
Is entertainment cheaper in Japan or the US?
Entertainment comes in all shapes and sizes, and both Japan and the US are global powerhouses in terms of cultural output. As far as the cost of enjoying this entertainment is concerned, there are some notable differences.
For example, the US tends to be cheaper than Japan for things like cinema tickets, gym memberships and theater performances, with the latter charging tickets for up to 6,000 yen ($40), although this varies case by case.
On the flipside, having high-speed internet access is on average lower in Japan for price than the US; a good fiber optic connection usually costs around 4,000 yen. This is almost 60% lower on average than the US, which means that indoor entertainment like streaming or video gaming could end up costing less.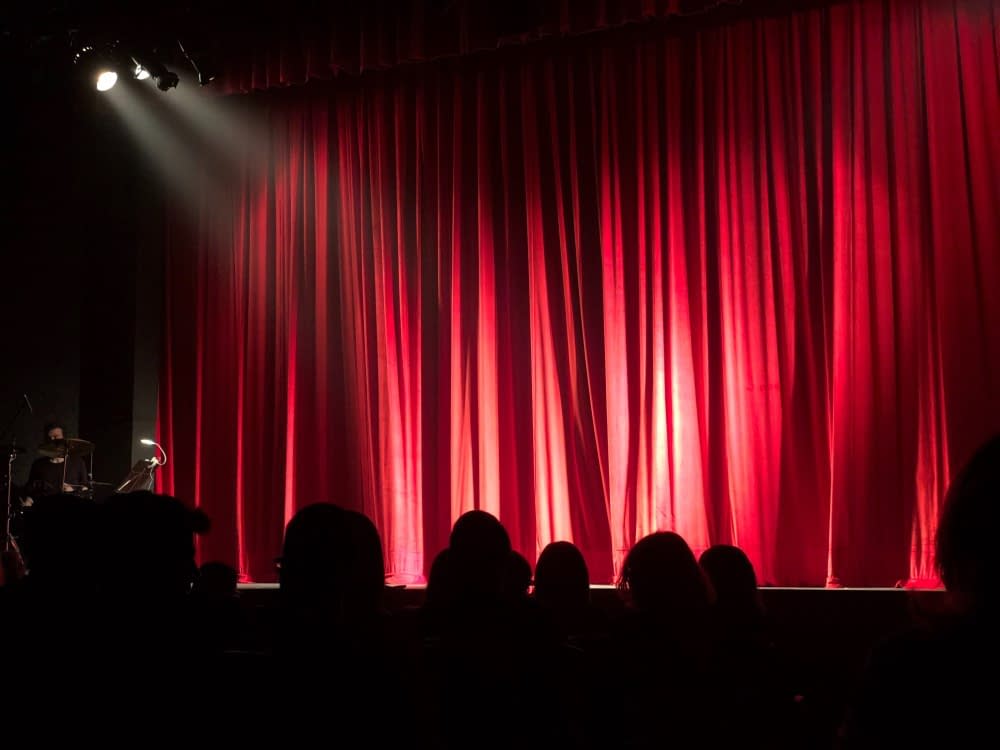 The last word on the cost of living in Japan vs the US
We hope you have enjoyed our guide to the differences in the cost of living in Japan vs the US. There's no doubt that both countries have so much to offer, so it's fortunate that each one is affordable enough to live, work and play in with relative comfort. 
Even though, in areas like groceries, it may seem like there is a substantial increase in price between Japan and the US, a lot of this difference is made up for in other places, be it transportation, rent costs or connectivity.
Looking for more help when planning your big move to Japan? Get in touch with us today for more help on Japanese social customs, careers and more.