Bringing a Dog or Cat to Japan: Pet Import Requirements
If you're thinking about moving to Japan for a job, you may wonder if it's possible to bring your pet with you. In this guide, we explain the process and how tricky it is to import a cat or dog.
It's worth noting that there are many animal cafes in Japan to get your furry friend fix!
How hard is it to import pets to Japan?
Japan has many rituals and traditions, and this can sometimes translate into red tape and bureaucracy. Unfortunately, this extends to moving to Japan with your pet or service animal!
If you want to bring a cat or dog with you to Japan, plan it as far in advance as possible.
There's a 180-day 'waiting period' required for pets wanting to enter Japan and a lot of paperwork to handle. And that's alongside visits to the vet for vaccinations and inspections.
In short, importing your dog or cat to Japan can be a time-consuming and expensive process.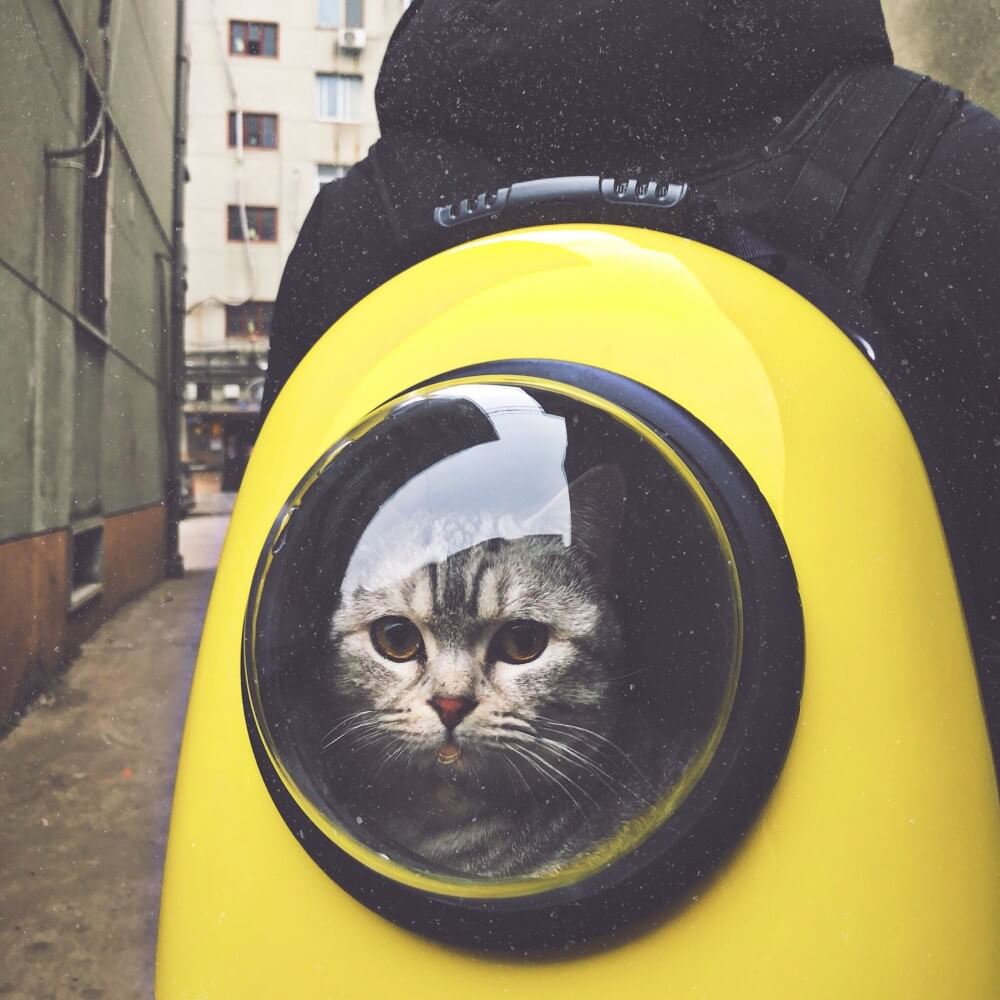 Japan's Pet Import Requirements
Japan is a rabies-free country, so ensuring your pet meets the vaccination requirements and has the correct certificates is very important. Here's what your pet will need to have to enter Japan:
A microchip complying with ISO standards
Two rabies vaccinations (at least 30 days apart)
A successful rabies antibody test
The 180-day 'waiting period' after the antibody test
Advance notification to Japan, 40+ days before arrival
A clinical inspection in the country of origin
Another inspection, once your pet gets to Japan
Certificates and proof of all of the above
This website provides more step-by-step information and links to the documentation you'll need.
It's worth noting that if you are from Australia, Iceland, Fiji, Hawaii, New Zealand or Guam, the process is slightly easier due to these countries being recognised as rabies-free by Japan.
The Animal Quarantine Process
All dogs and cats arriving in Japan need to go through quarantine at an agreed location.
If your pet passes their inspection and everything is in order, they should be out within 12 hours.
If your pet fails the import process on their arrival to Japan – for example, they don't have the correct paperwork or vaccinations – the quarantine period can rise to a maximum of 180 days.
Your dog or cat will be stuck in a detention facility, and you will be responsible for the costs. They won't be able to leave the detention facility unless it's to be returned to the country they came from. It's possible to visit your pet in quarantine, but visitors and visiting hours are restricted.
Japan has a limited number of Animal Quarantine Service sites, and it can be costly to visit your quarantined pet if you're working elsewhere in Japan. So make sure you're well prepared!
It's also worth noting that old or frail cats and dogs may find the entire process very stressful.
Which airports in Japan allow dogs to be imported?
Only certain airports can allow non-service dogs to be imported into Japan, these include:
New Chitose airport
Narita international airport
Haneda airport
Chubu International airport
Kansai International airport
Kitakyusyu airport
Fukuoka airport
Kagoshima airport
Naha airport
If you have a service dog or cat, you may be able to arrange the import process at other sites.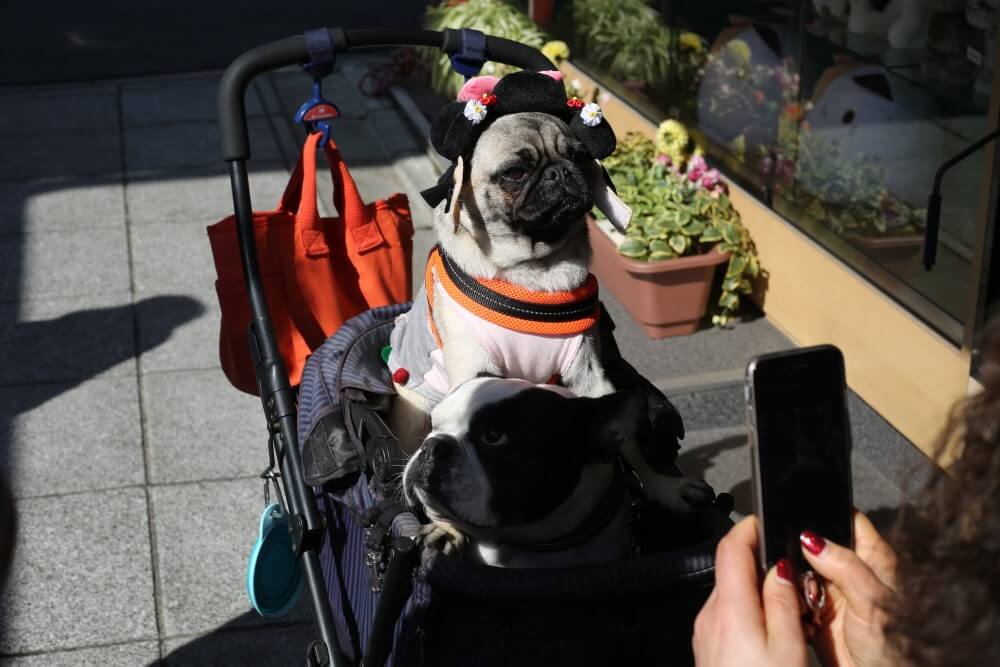 Pet Importing in Japan FAQs
So can I bring my dog to Japan?
Yes, you can bring your dog to Japan, but as detailed above, it can be a long and costly process.
You'll need to go through vaccinations, and veterinary inspections, and complete the waiting time before coming to Japan. You'll also need to ensure you let Japan know in advance that you'll be bringing your dog. And that's before finding an apartment in Japan that's dog friendly.
If you bring a dog that isn't a service dog, you'll need to arrange your arrival with one of the approved airports mentioned above. Rules are slightly different for service and guide dogs.
What about moving to Japan with a cat?
Cats are easier to bring to Japan, as more airports and seaports are set up to accept cats.
However, they still need to go through all the rabies vaccinations and clinical inspection processes that dogs do. It's a similar process for cats and dogs to be imported into Japan.
Are there service dogs for disabilities?
Dogs for people with disabilities are rarer in Japan than they are in some western countries.
Your service dog will still have to go through the usual process of microchipping, rabies vaccinations, antibody testing, waiting period, notification of arrival and clinical inspections.
You can find out more about being disabled in Japan in our dedicated blog post.
Although it's law for guide dogs, mobility dogs and hearing dogs to be allowed on public transport and facilities in Japan, this does not extend to assistance dogs from overseas. However, some corporations provide a 'time-limited' certificate – you can find out more on this website portal.
Service dogs may be able to enter Japan through a wider range of airports than non-service dogs, but they still have to go through quarantine (with the possibility of being stuck there!).
If you're in doubt, this site should be able to help plan bringing an assistance dog to Japan.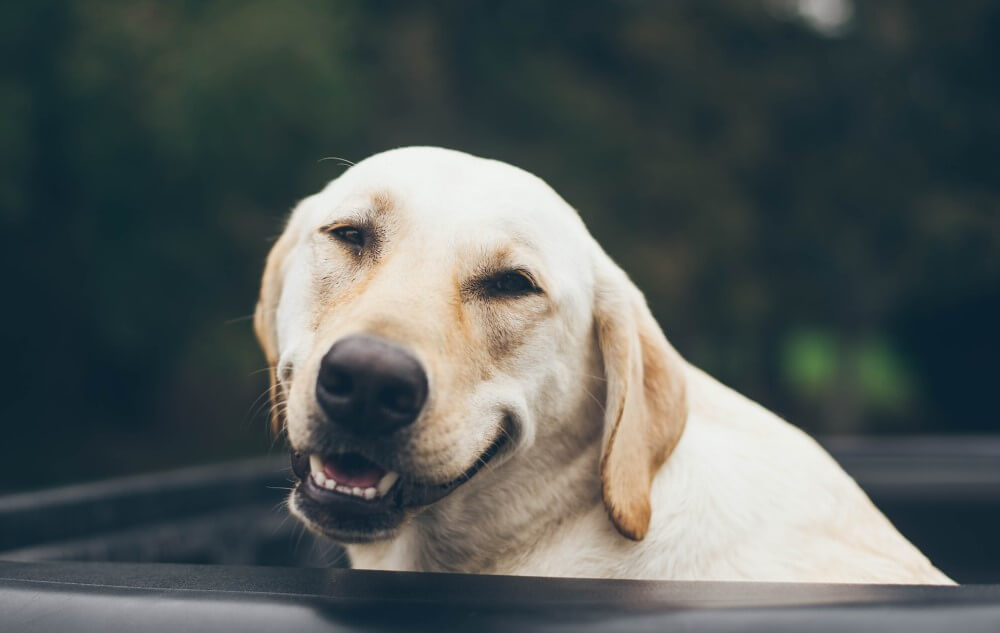 How about emotional support animals?
Emotional support animals, or dogs that help their owner's mental disorders, autism or epilepsy, are not recognised as assistance dogs in Japan. Their 'Act on Assistance Dogs for Persons with Physical Disabilities' in Japan is restricted to dogs trained fully to support 'physical' disabilities.
It's important to ensure your assistance dog falls under the Japanese-defined law, has a certificate, and you understand the responsibilities of controlling your dog in public.
Are there pet-friendly apartments in Japan?
There are some pet-friendly apartments in Japan, but these are difficult to find if you're working in Japan temporarily. If you're staying with a family or in group accommodation, it's even harder!
If you're signing up through Interac to work as an ALT (Assistant Language Teacher) in Japan, we would advise against bringing your cat and dog with you. This is because you may need to move to different parts of the country, and the apartments we provide are not pet-friendly.
The last word on importing pets to Japan
So bringing your cat or dog to Japan is not easy or cheap, but if you have the time and resources it can be done. You should also consider whether the move to Japan will be stressful for your pet.
You may also want to read our guides on how to move to Japan to become an ALT and work visas.