Japan's Air Quality Index – What Are Tokyo's Pollution Stats?
Thinking about moving to Japan, but worried about smog? To unveil the truth about Japan's air quality index, let's explore Tokyo's environmental quality and air pollution statistics.
How polluted is Japan compared to other countries?
Sustainability and environmental consciousness are becoming increasingly important across the world. Concerns are rising about the impact of pollution on both human health and the environment. With densely populated cities like Tokyo, air quality in Japan is a hot topic.
According to IQAir, Japan's overall air quality is classified as 'Good', but it could be better.
'Good' still does not meet the WHO guidelines for air quality. It can exceed, by 1 or 2 times, the ideal number of micrograms (μg) of fine particle matter air pollution (PM2.5) per metre cubed.
Based on historical data from 2018-2022, Japan ranks 97th in the worst countries for air quality, out of a total of 131 countries listed. For perspective, Japan's overall air quality is better than Germany, South Korea and Mexico, but not as good as the USA, Australia or Sweden.
However, air quality in Japan varies between cities. For example, Kyoto has a 'Moderate' air quality index rating at the time of writing, and Tokyo currently has a 'Good' air quality index.
But in summary, you could do a lot worse than Japan if you're concerned about air quality.
What cities in Japan are the worst for air quality?
Again, according to IQAir, the city with the worst air pollution in Japan is Imari in Saga Prefecture. Located on the island of Kyushu, it's famous for its porcelain production.
The porcelain is of beautiful quality, but its manufacture does lead to some pollution.
At the time of writing, other cities in Japan that currently score low on their air quality index include Kasugacho in Hiroshima, Nakanoshima in Wakayama and Saijo in Ehime.
However, it's important to remember that these figures fluctuate due to various factors.


Smog in Japan: a looming challenge?
Smog is a persistent type of air pollution that builds up in urban areas, including in Japan. It's caused by a combination of emissions from cars, industrial activities, and other sources.
Although Japan is a technologically advanced country and has plenty of green initiatives in place, it is not immune to smog. Particularly in winter months, densely populated areas like Tokyo can experience poor air quality, caused by temperature inversion trapping pollutants near the ground.
However, Japan's smog is much better than it used to be, and miles ahead of cities in some other countries. There are various initiatives in place and the government takes it seriously.
History of air pollution in Japan
In the post-WW2 era, Japan saw industrialisation on a huge scale, with many new factories contributing to air pollution. These economic boom years also saw an increased reliance on fossil fuels and growth in cities like Tokyo, leading to more pollution from vehicles and urban activity.
But, over the years, Japan has introduced many measures to tackle air pollution, including:
Emission controls for factories
Investing in public transport
Strict vehicle emission standards
Promoting renewable energy
Japan has made significant improvements to its air quality in recent years, but there are still some challenges with air pollution, particularly in large and more densely populated cities.
You can read more about Japan's plans for carbon neutrality in this Reuters article.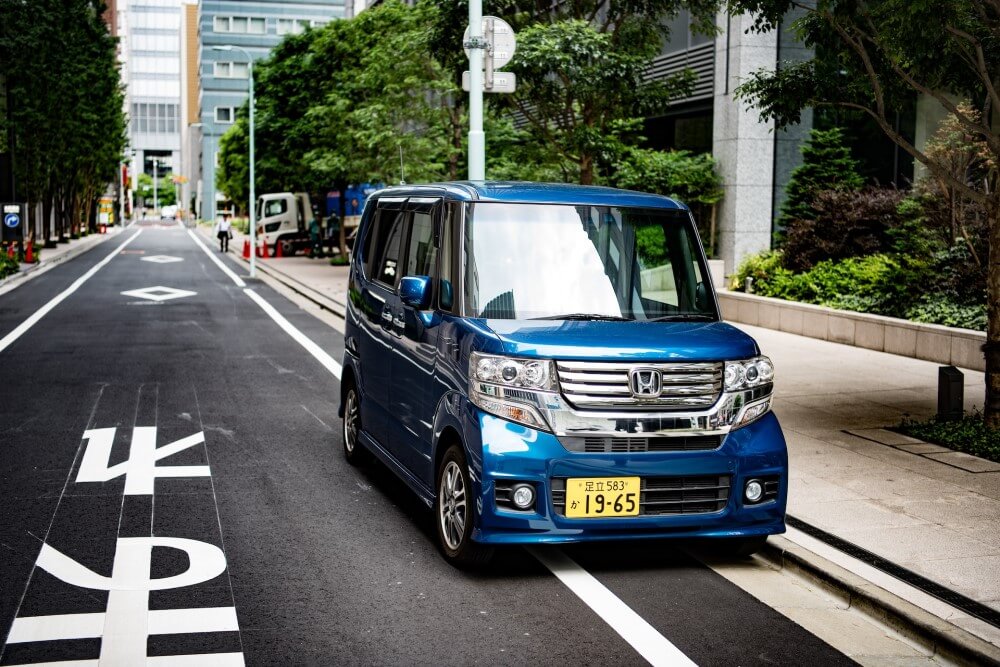 What causes pollution in Japan?
A number of different factors contribute to Japan's air quality index, these include:
Topography – There are many mountains and volcanoes in Japan. Japan's geography can contribute to pollution, with mountainous terrain and valleys trapping pollutants in some regions.
Natural disasters – Unfortunately, Japan can be prone to natural disasters such as volcanic eruptions, earthquakes, and forest fires. All of these can contribute to particles in the air.
Transboundary pollution – Pollution from China and Korea, neighbouring countries to Japan, can be transported across the border by prevailing winds and affect air quality in Japan too.
Industrialisation – Japan experienced rapid industrialisation in the post-war era, leading to more factories and industrial activities, and thus more pollutants contributing to overall air quality.
Urbanisation – The growth of sprawling modern cities, like Tokyo and Osaka, in Japan leads to a higher concentration of emissions from cars, restaurants and activities of a growing population.
Energy consumption – Like many cities, Japan still relies heavily on fossil fuels for energy production, including oil, natural gas and coal. Around 10% of electricity is from renewables.
The combination of these all affects Japan's air pollution statistics and issues with smog.
It's also worth noting that some of these factors cause temporary pollution in certain areas – if you're checking the air quality index of a city, look at its score over time for an accurate idea.
What is Tokyo's environmental quality?
Tokyo is Japan's capital and one of the most populous cities in the world, so it could easily have issues with pollution. However, the city is actively tackling issues to improve its air quality.
The government is using a multi-faceted approach, including some of the below measures:
Strict emission controls for factories in Tokyo
Investing in more green spaces and parks
Promoting electric cars and public transport
Encouraging greener building practices
With time, these measures should help to improve the environmental quality in Tokyo. If you visit or move to Tokyo, you'll notice the investment in natural spaces for health, well-being and air quality – although Tokyo is famed for its neon-covered buildings, there are thousands of trees.
Tokyo has goals of becoming a leader in sustainability by 2030, and becoming a zero-emission city by 2050. The city is famously forward-thinking, which extends to its green technology.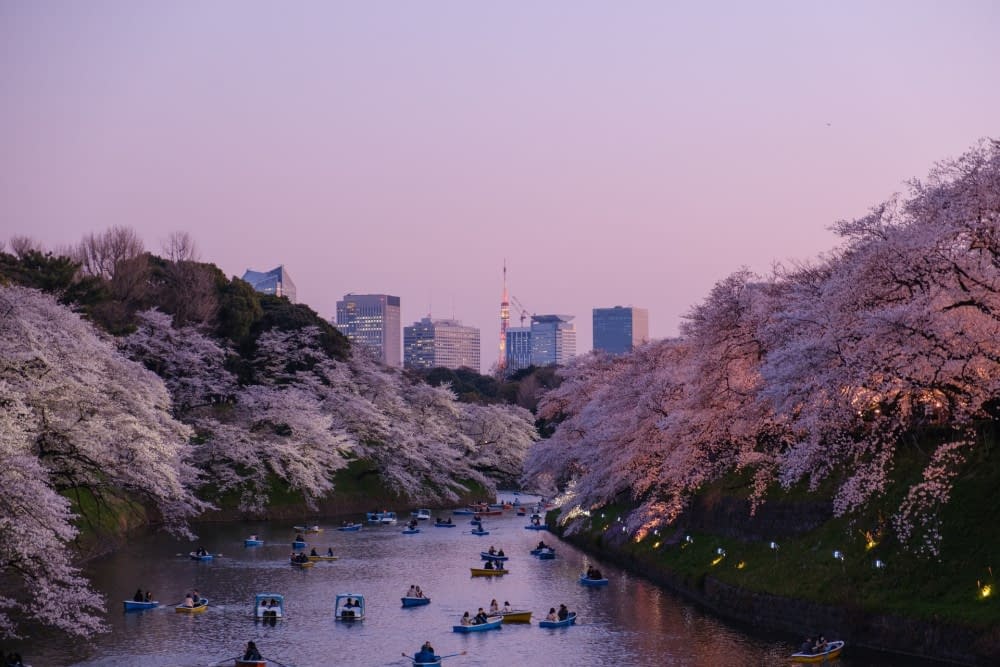 Air quality statistics in Tokyo
Knowing the air pollution statistics available helps to better understand Tokyo's air quality.
According to the government, the annual average concentration of fine particulate matter (PM2.5) has been gradually decreasing in recent years. This is a positive – fine particulate matter less than 2.5 micrometres in diameter is known to have detrimental effects on health.
The Tokyo Metropolitan Government also found that the levels of nitrogen dioxide, a common pollutant from vehicles and industry, have been declining in Tokyo alongside the PM2.5.
Efforts made by the city to reduce emissions can be attributed to these positive trends.
Overall, Tokyo's air quality is good and acceptable for most people. The biggest sources of pollution are vehicles and factories, and sensitive groups may experience minor symptoms.
How is Japan dealing with pollution?
Despite having plans in place to cut greenhouse gas emissions, Japan is still one of the biggest global emitters of greenhouse gases. They also import a large amount of fuel for electricity.
Japan has been taking steps both locally and nationally to improve its air quality index.
Stricter emission standards – As vehicles and industrial activities from factories are one of Japan's largest contributors to air pollution, it has introduced stricter emission standards.
Promoting renewable energy sources – Most people in Japan support the use of renewable energy in the future, and there's been a decline in the cost of solar, wind and battery storage.
Investing in public transport and electric vehicles – Japan is well-known for its exceptional public transport, including its subway and train system, and is investing more heavily in EVs.
Encouraging people to be more sustainable – Sustainability is embedded in Japanese culture, with people in Japan taking care of what they have. There are also laws on waste and recycling.
Collaboration with neighbouring countries – To address transboundary air pollution issues, Japan coordinates policies and shares data, helping to collectively improve health in the region.
Why not check out the science museums in Tokyo to find out more about new technology?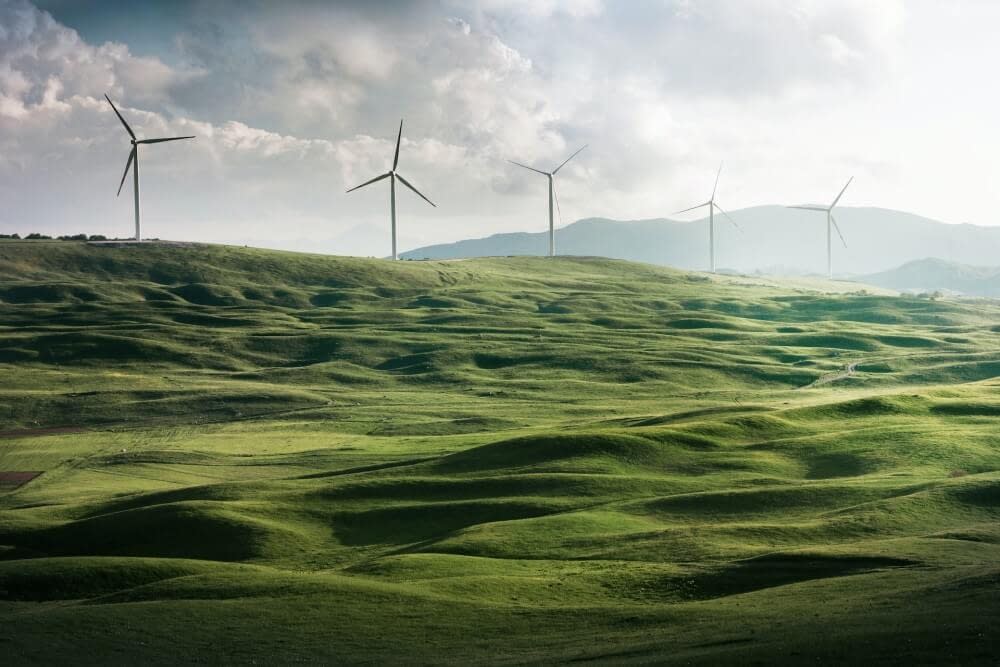 What is the effect of bad air quality on health?
According to the World Health Organisation, exposure to high levels of pollution has many negative effects on health. These include lung cancer, heart disease and respiratory infections.
These are even worse for people who are already ill, or are very old, young or living in poverty.
It is important for Japan (and countries all around the world) to tackle air pollution and smog at a national level, by reducing emissions and investing in green technology. At a more local level, cities like Tokyo must factor in public health and encourage recycling and public transport.
The last word on Japan's air quality index
While challenges exist in Japan and there's still a long way to go to reduce greenhouse gases, the changes being made to improve air quality at a national and local level are commendable.
If Japan continues investing in green practices and raising awareness among its population, the country is well on the right track to creating a cleaner and healthier environment for all.
Want to work here in Japan or in Tokyo city centre? Why not become an English teacher!