Off-Label Use of GLP-1 Drugs like Ozempic for Weight Loss in Japan
Introduction

In this article, we will explore the use of Glucagon-Like Peptide 1 (GLP-1) drugs in Japan.  These drugs, originally designed for diabetics, have recently become popular for weight loss in some countries as an off-label use.  Some common names for these types of drugs are Ozempic, Trulicity, Saxenda, Byetta, Wegovy and Rybelsus.  All of these drugs are recombinant DNA peptide preparations and are only available by prescription.
GLP-1 Drugs for Diabetes and Off-Label Use

In Japan, about 25% of adults are overweight, and about 3% obese.  Compared to many other developed countries, these are rather low rates of obesity.  There are various theories about why Japanese have a lower obesity rate, including their diet, their use of public transportation, and genetics.  However, there are about 11 million people living with diabetes in Japan, and the therapies available to them do include GLP-1 drugs as well as more traditional treatments like metformin and insulin.
Currently in Japan, the following GLP-1 drugs are approved for the treatment of diabetes:
Victoza (Liraglutide)

Ozempic (Semaglutide)

Byetta (Exenatide)

Libersus (Semaglutide oral)

Lyxumia (Lixisenatide)

Trulicity (Dulaglutide)

Mounjaro (Tirzepatide)
In the treatment of diabetes in Japan, GLP-1 drugs are the third step that patients progress through after failing diet and exercise, oral medication etc. and are a choice that doctors can make if the patient is still producing insulin.  So these drugs are not always suitable for every patient and their doctor will determine if they are suitable for them.
There are clinics in Japan that prescribe GLP-1 drugs off-label for weight loss patients, often at highly inflated prices.  The Ministry of Health, Labor, and Welfare (MHLW) has publicly stated that GLP-1 drugs must not be used off-label for weight loss, followed by the Japan Medical Association, and Japan Diabetes Association.  We do not recommend the use of GLP-1 drugs off-label from beauty or anti-aging clinics.  Some of the off-label clinics we saw were charging 200%-300% over the actual insurance price for GLP-1 drugs, and this is not a sustainable alternative for most people.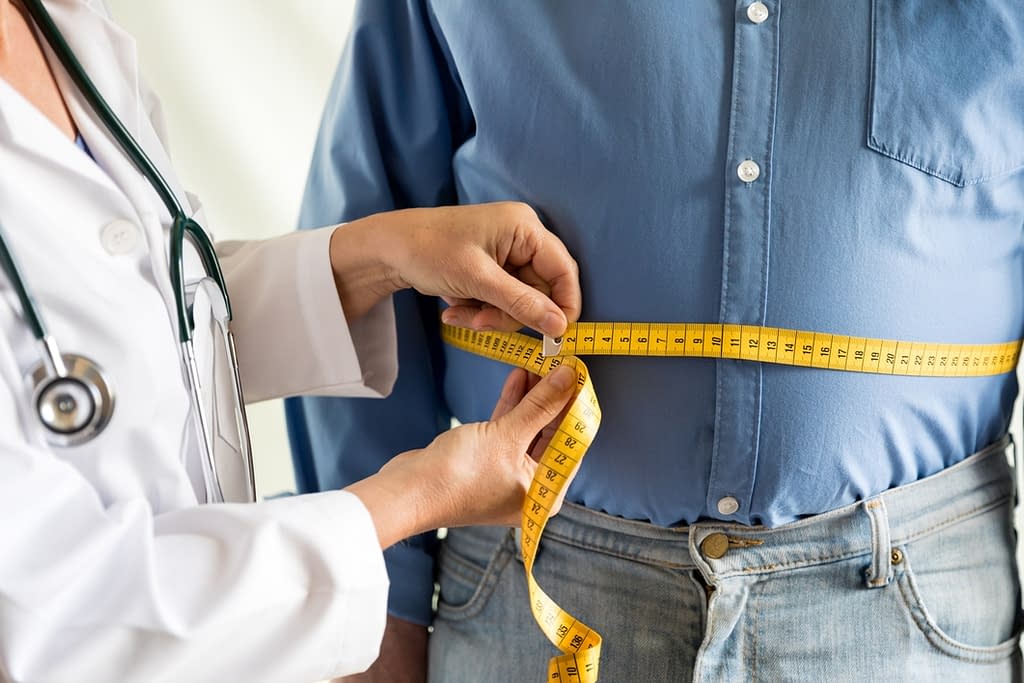 Introduction GLP-1 Drugs for Weight Loss in Japan
GLP-1 drugs were not authorized for weight loss until March 2023, when Wegovy (Semaglutide) injection was approved for use in patients with:
BMI >27m2 who have 2 or more obesity-related health problems

BMI >35m2 with or without other problems
As of the date of publishing of this article (July 2023) the weight loss version of Wegovy has not entered the market for mass distribution.  This means that the manufacturer is still preparing the drug for launch nationwide.  We are not certain when it will reach local doctors and pharmacies and be available for use.  
No other GLP-1 drugs are approved for weight loss treatment under healthcare insurance in Japan. 
Cost Considerations
The price per 2.4mg Wegovy pen for weight loss use has not yet been determined. If we consider the price of Ozempic, which contains the same drug Semaglutide, the list insurance price per 2mg Ozempic pen is 11,008 yen. Extending to a 2.4mg dose gives us an estimated price of 13,209 per pen.  
Since it is a once-weekly injection, the monthly total would likely be 52,838 yen, and the co-pay the patient would pay (at 30%) would be 15,851 yen per month.  This is by no means an inexpensive treatment for obesity, and if at all possible, we'd recommend that teachers considering coming to Japan look into other weight loss methods.

The pricing is even worse at off-label beauty and anti-aging clinics.  We saw Ozempic pens ranging from 22,000 to 33,000 yen, depending on the clinic and the number of pens bought at the same time.  These are huge markups and would be unsustainable on a teacher's salary.
Consultation and Medical Supervision

The most important thing when undertaking any weight loss regime is medical supervision.  When adding in drugs that modify the body's ability to produce key hormones necessary for life, such as insulin, the need for consultation with healthcare professionals is even greater.  One of the worst possible scenarios when using GLP-1 drugs is hypoglycemia (low blood sugar) which can be fatal in certain scenarios, so we do not recommend self-diagnosing and obtaining off-label GLP-1 drugs without a doctor's advice and monitoring.  Even for people who previously used GLP-1 drugs overseas prior to coming to Japan, it's a bad idea to use them without appropriate monitoring.
Conclusion:
If you currently use a GLP-1 drug for weight loss and are thinking about becoming an Interac ALT in Japan, you might want to try and wean yourself off of the GLP-1 drug and improve your lifestyle and nutrition prior to coming to Japan.  Expecting to be able to continue GLP-1 treatment is technically possible, but on the street right now, nobody is being prescribed.  That will likely change this year or within 2024, but we cannot be sure right now when it will be available.  Interac will not be able to point you towards doctors or clinics that prescribe GLP-1 drugs, so if you are thinking about using them, you'll need to find providers on your own.

In general, if you are overweight, improving your lifestyle and taking up healthy activity and eating may give longer and more sustainable weight loss effects at a lower cost.  In addition, you'll be able to take pride in your effort and the results thereof, which can increase your confidence and satisfaction in life in general.