The Ultimate Guide To Pokémon In Japan
Since the birth of the franchise in the early 1990s, Pokémon has served as a hugely popular aspect of Japanese culture. Boasting themed attractions as well as a huge prevalence of merchandise, Japan is an absolutely unmissable location for any Pokémon enthusiast!
In this article, we've compiled the ultimate guide to Pokémon in Japan, including its history within the country, popular themed attractions and more!
A Brief History of Pokémon In Japan
Pokémon's inception begins in the 1970s, when a young boy – Satoshi Tajiri – spent his free time collecting insects in the rural areas of Machida, Tokyo. While seemingly an innocent and uneventful pastime for a young child, these experiences would later make a phenomenal impact on the world of entertainment and the lives of millions.
By the early 1980s, Tajiri – who had an unquenchable passion for video games – started a gaming magazine with a group of friends called Game Freak.
However, after tiring of writing about the latest video games, he decided to move into the development and production side of gaming. As such, Game Freak was transformed into a game development company. The company released a number of successful releases in its early history, notably Mario and Wario, as well as Pulseman.
During the early 1990s, Tajiri came up with an idea for a new game based on his childhood experiences of collecting insects. The concept – which Tajiri named Pocket Monsters served as the first iteration of Pokémon.
Pocket Monsters was quickly pitched to Nintendo, who were hesitant to take Tajiri up on the idea out of fears that it might not sell well within the Western market. However, Tajiri persisted, confident in the potential of his new idea. Eventually, Nintendo took Tajiri up on the idea and commissioned a game, which Tajiri would take six years to make.
In 1996, the first game in the series – Pocket Monsters: Red and Green were released within Japan in cartridge form for the Gameboy. The game allowed players to trade collectable pocket monsters with each other, which was done by connecting their two respective Gameboys together using a cable. In October of that same year, a follow-up – Pocket Monsters: Blue – was released.
The first two games saw immense success, with sales quickly rushing into the millions. As such, Tajiri and Nintendo expanded to the Western market to further capitalise on the concept.
Following the success of the first two games, the brand branched out into the now-renowned playing cards, with the first set being released in 1996. These proved immensely popular in Japan, with many schoolchildren collecting and trading the cards as a hobby.
By 1998, the name of the series was changed from Pocket Monsters to an abbreviated and catchier name: Pokémon. That same year, an animated TV series was produced, which has since become the most commercially successful TV adaptation of a video game series of all time.
Pokémon continued its staggering growth in popularity over the ensuing years, culminating with huge commercial success in the form of Pokémon GO in 2016. The game proved immensely popular not only within Japan, but also throughout the rest of the world, seeing more than a billion downloads worldwide.


How Popular Is Pokémon In Japan?
Since the release of the first Pokémon game in the early 1990s, Pokémon has proved unfathomably successful in Japan. In particular, Pokémon is popular amongst all age groups within Japan (in comparison to the west where it's generally more popular amongst children and teenagers).
Children and teenagers in Japan regularly watch the animated Pokémon series and trade Pokémon cards with their peers. Pokémon games remain hugely popular amongst all age groups, as Pokémon-themed products (such as toys, furniture and appliances).
Pokémon Attractions In Japan
As testimony to its popularity within the country, Japan boasts a wide array of Pokémon-themed attractions:
Pokémon Centers
Pokémon Centers are shops that sell a huge array of Pokémon-themed products, including homeware, plushies, clothing, appliances and stationery. They serve as a huge part of Japanese culture and a truly-unmissable experience for any die-hard Pokémon fan. In the game, Pokémon Centers are places where you can bring your creatures to full health and buy items, alongside connecting with other trainers for battles.
They can be found within all major regions of Japan. In fact, there are 14 Pokémon Centers in Tokyo alone!
Popular Pokémon Centers in Japan include:
Pokémon Center Mega Tokyo
This Pokémon Center opened in 1998, making it the oldest Pokémon Center in all of Japan.
Based in the Sunshine City Shopping Center in Ikebukuro, Pokémon Center Mega Tokyo serves as the biggest Pokémon Center in Japan. It also boasts a huge range of large-scale statues, making it perfect for taking photos with your favourite Pokémon.
Pokémon Center Kyoto
Based on the second floor of the Takashimaya Department Store in Kyoto, this Pokémon Center has been open since 2016.
The Center originally opened on the fifth floor of the shopping complex in a smaller unit, but moved to its current larger premises on the second floor due to huge demand.
Pokémon Center Osaka
Pokémon Center Osaka serves as the second-oldest Pokémon Center in Japan, having opened at the tail-end of 1998.
It originally opened in the Umeda Center building, though moved to the thirteenth floor of the Daimaru Umeda Building in 2010.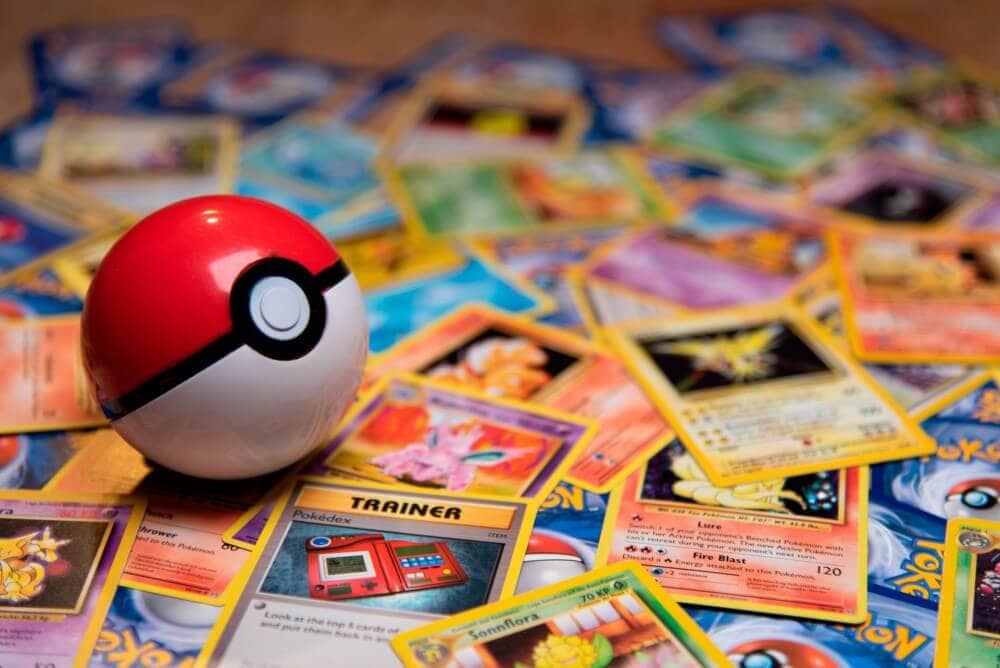 Pokémon Parade
If you're a die-hard Pokémon fan and happen to be in Yokohama over the summer months – you'd be remiss not to attend the annual Pokémon parade!
Aptly named the "Outbreak of Pikachus", this festival sees over 2,000 people dressed in Pikachu costumes parade through the city in a large-scale parade over the course of a few days. With thousands of Pikachus dancing and marching through the streets, this event draws large crowds each and every year.
The parade was first hosted in 2014 in order to promote an upcoming Pokémon film. However – given how popular the event proved – it's now an annual event that sees increasing quantities of Pikachus with each subsequent year.
The event also serves as a fantastic opportunity to meet fellow Pokémon enthusiasts, which can be particularly helpful for making friends if you've recently moved to the country.
The Pokémon Café
Based in Nihonbashi – a popular business district in Tokyo – The Pokémon Café serves as Japan's first Pokémon-themed café. It first opened in 2019, and has proved immensely-popular amongst Pokémon-loving tourists and locals alike.
Upon entering the restaurant, you'll be greeted by a member of waiting staff dressed as Pikachu, who will show you around the restaurant and perform a dance routine alongside a selection of cooks dressed as Eevee.
The menu is entirely Pokémon-themed, featuring everything from Snorlax lunch plates to Pikachu-shaped souffle pancakes. There's also a range of merchandise available for purchase at the café, including plush dolls.
Pokémon GO Lab
Based in the commercial district of Ikebukuro in Toshima, Tokyo, Pokémon GO Lab is an entertainment space dedicated to all-things Pokémon GO. The interior design is modelled off of the gyms within the game, helping to set the scene and ambience from the moment you walk through the door.
Pokémon GO Lab is designed for playing the game in the ultimate environment, making it perfect for visiting with a group of friends. There's also a merch store as well as a huge volume of PokéStops, making it the ultimate way for a Pokémon fan to spend an afternoon.
Pokémon Wonder
Based in Inagi in Tokyo, Pokémon Wonder is an outdoor adventure park that consists of almost 50,000 square feet of forest. Hidden within the forest is a wide range of hand-crafted Pokémon, made from items such as acorns, and tree wood.
The park offers the chance to catch your favourite Pokémon in as realistic an environment as possible, making it a particularly fun activity to take part in with a group of family or friends. It's also extremely well-suited to children, given that it's a highly-accurate representation of what it would feel like to actually be within the Pokémon universe!
The park is situated within Yomiuriland; one of the largest and most well-known theme parks in all of Japan. This makes Pokémon Wonder a great way to spend a couple of hours during a day trip to Yomiuriland.


Pokémon Go In Japan
Since its release in 2016, Pokémon GO has remained wildly popular throughout Japan. As such, Japan is particularly well-suited to playing the game, boasting a staggering density of PokéStops and gyms. However, given the huge prevalence of Pokémon Go in Japan, Pokémon are also much more competitive to catch.
There are many local meetups for Pokémon GO enthusiasts to play the game, which can be found through social media sites such as Facebook. These are particularly good for meeting like-minded Pokémon enthusiasts to play the game with.
Arguably the best thing about playing Pokémon GO in Japan is the sheer prevalence of new and unique Pokémon. Many Pokémon you're likely to come across can only be found within Japan, significantly expanding your collection of Pokémon in comparison to many of your friends at home!
There are many locations within Japan that are famed for their PokéStops; we've compiled some of the best locations below:
Best Places For Pokémon Go In Japan
Disneyland Tokyo
Disneyland Tokyo serves as a fantastic location for catching a wide range of Pokémon, including Vulpix, Rhyhorn, and Pikachu.
There's a huge number of PokéStops and gyms throughout the entire breadth of both parks. In addition, the sheer volume of walking required during a day at the park will enable you to hatch any 10km eggs you've acquired.
Akihabara Station
The perimeter of Akihabara is well-known for having a dense cluster of Pokémon gyms. In fact, there are almost 20 gyms within 500 metres of the station!
7 of the gyms in and around the station offer invite-only EX raids, in which you can catch a variety of rare Pokémon. In addition, Pokémon GO is particularly popular within Akihabara, meaning you'll always find someone to play with around the station.
Meiji Jingu Shrine
This Shinto shrine is famed for its density of Pokémon, given the immense number of trees and bushes for them to hide in.
Meiji Jingu is well-known for flying and grass Pokémon, such as Tangela and Jigglypuff. There's also a huge number of Pikachu, making it a great spot for levelling up in the game quickly! Remember to check our etiquette guide to shrines and temples first.
Closing Thoughts
There's no doubt that Pokémon is immensely popular throughout Japan. The sheer amount of attractions, events and merchandise available to fans is astounding, with the popularity of the franchise showing no signs of slowing down. If you're an avid Pokémon fan, a trip to Japan is a must!
If you found this article helpful, why not take a look at our guide to Japan's weird and wonderful museums next?