Railways in Japan – Guide to Train Tickets & Rail Network
Japan's railway network has some of the fastest, safest and most punctual trains in the world.
From ultra-fast bullet trains, to railway lines connecting rural communities to cities, railways in Japan are essential. If you're visiting Japan, here are some handy travel tips, from train tickets to staying safe.
Unsure where to start exploring by train? Check out our guide to the best places to go in Japan.
How many railways are in Japan?
Japan has over 30,000km of railway line throughout the country. Train travel is a popular way to get around Japan, and it is one of the world's most extensive systems. However, city lines can get extremely crowded.
Dozens of railway companies exist in Japan, and you can get to many rural and suburban areas by train.
What are the main railway companies?
Japan Railways Group
Most trains in Japan are run by the Japan Railways Group, including the bullet train or shinkansen.
JR Group are a collection of seven for-profit companies, who took over the government-owned Japanese National Railways in 1987. They run almost all intercity lines and a large number of commuter lines too.
You can travel across many areas of Japan on JR without having to buy lots of separate tickets.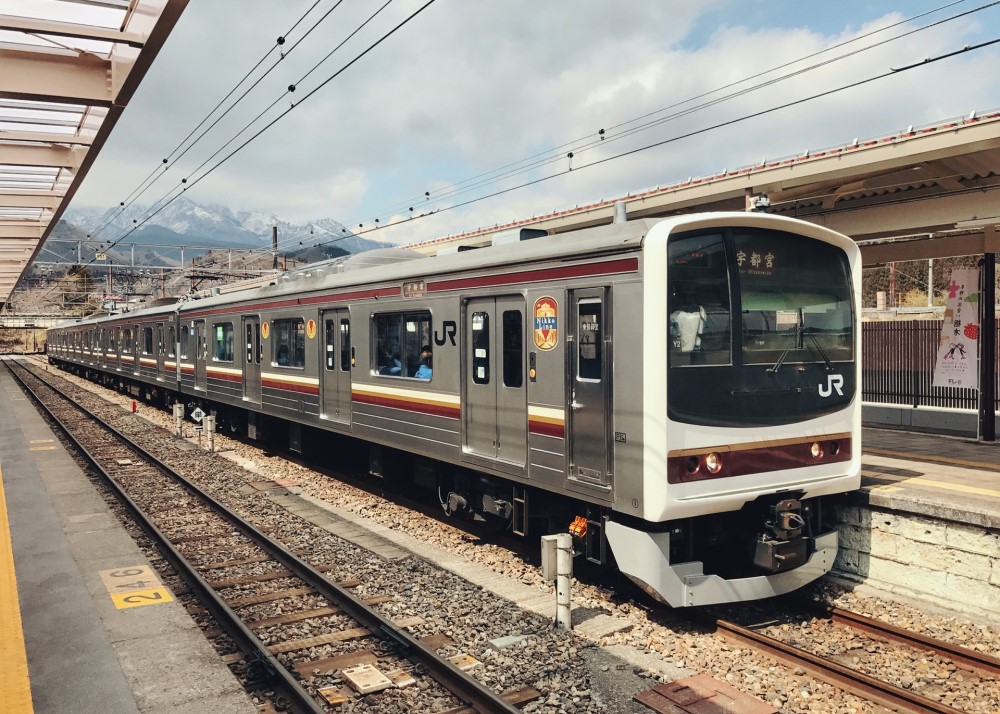 Private Railway Companies
There are also 16 big private railway companies, some of which rank in Japan's top corporations.
In direct competition with each other, and with connections to businesses and communities built around the railway lines, many of Japan's private railway companies are profitable and financially independent.
Like JR, these trains are also known for their punctuality (although you may need multiple tickets).
Other Railway Operators
Japan also has railways run by city governments and third sector companies. Some of these are considered unprofitable, but are essential for communities and children travelling to school via rail.
If you're travelling long distances in Japan, you may need to swap between train companies.


Are there different types of trains in Japan?
Japan has five main different types of trains – local, rapid, express, limited express and bullet. The speed and amount of station stops depend on the type of train. Faster trains can be more expensive.
You can also choose between normal carriages and 'green' carriages, the equivalent of first-class.
Local trains are the slowest type of trains in Japan, they're cheap and stop at every station.
Rapid trains are cheap, but slightly faster than local trains, and stop at slightly fewer stations.
Express trains are faster than rapid, but slower than limited express. They're all run by JR.
Limited Express (or Special Express) trains only stop at major or popular stations, and are the fastest train apart from bullet trains or shinkansen. You'll need to pay a surcharge to travel on Limited Express trains.
Shinkansen are the ultra-fast bullet trains in Japan and use separate tracks to the other four train types. There are nine shinkansen train lines in Japan – all run by JR Group – connecting major cities.
Read on to find out more about Japan's shinkansen later on in this guide, as they're unique to Japan.
How do I buy a train ticket in Japan?
If you don't have an IC card (a prepaid card you can use for most public transport in Japan), you can buy a ticket at a ticket machine. You can only use most ticket machines for short-distance journeys.
For longer journeys, you'll need to visit a manned ticket counter. Or simplify everything with an IC card.
Buying a ticket at a ticket vending machine
First, be aware some ticket machines in Japan rail stations are only written in Japanese! If you're not familiar with place names, it may be better to use an IC card or to go to the manned ticket station.
Here's a guide to using convenience stores in Japan – a good place to pick up a prepaid IC card.
At the top of the ticket machine, you'll see a map of destinations and the corresponding fare. Simply insert the correct money for your journey, then select the number of tickets you need to buy (the default is one).
Then press the button showing the total fare amount, and collect your train tickets and change.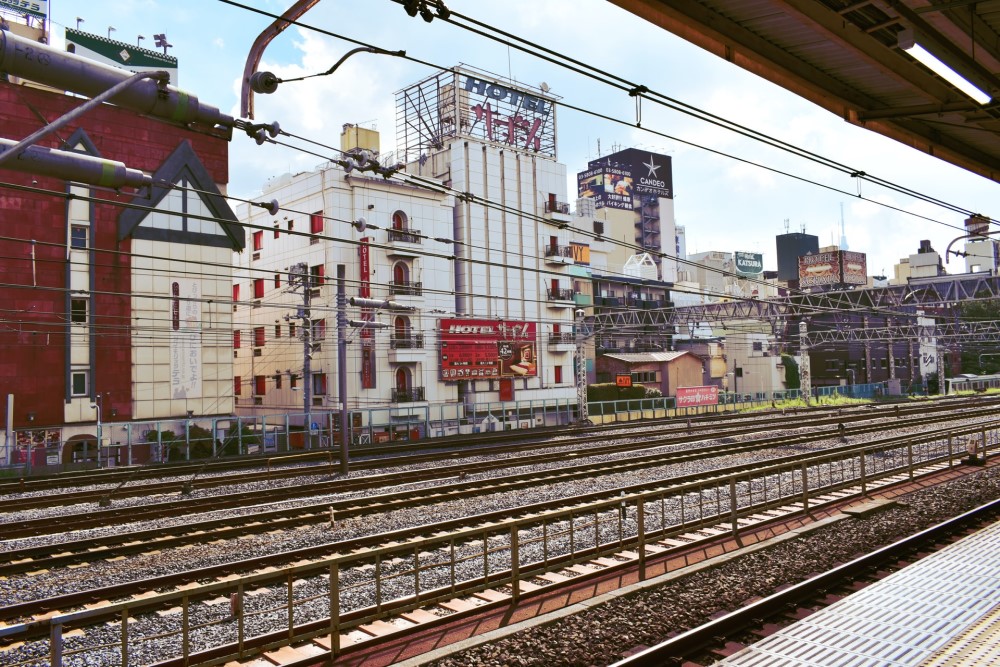 Buying a train ticket at a manned station
If you're buying a train ticket at a manned station, be sure to have the following information ready. As you'll be in a line, it's a good idea to write down what you need if you're not a confident speaker of Japanese.
How many people are travelling
The date you want to travel on
Your start and finish destinations
An ordinary or first-class carriage
Any reservations (with travel time)
Some railway stations in Japan offer forms for English-speakers to fill in, but bring your own just in case.
Learning the language will make travelling there easier – here are 11 benefits to learning Japanese.
How much does a Japanese rail pass cost?
Most locals and visitors to Japan use a smartcard or IC card to travel on trains, subways and buses.
An IC card costs 500 yen to buy, the equivalent of around 5 dollars. The one-off deposit payment is non-refundable. The small plastic card can be topped up, so you don't have to worry about buying tickets.
Just hover your prepaid card over the transport's card reader, and it'll charge you the right fare amount.
Like with many things in Japan, there are multiple types of IC cards from competing companies. They all work in a similar way, but some are geared towards foreigners or short-term visitors and don't require a deposit. There's also the JR Pass, which can be used all across the Japan Railways Group train network.
Some cities like Tokyo offer discounted one-day passes, which can work out cheaper for tourists.
Are Japanese trains always on time?
The average delay of trains in Japan is under one minute! This may seem unbelievable, but a combination of technology, know-how and staff dedication ensures Japan's railway network is nearly always on time.
Japanese commuters are used to working together, helping to ensure smooth journeys for everyone.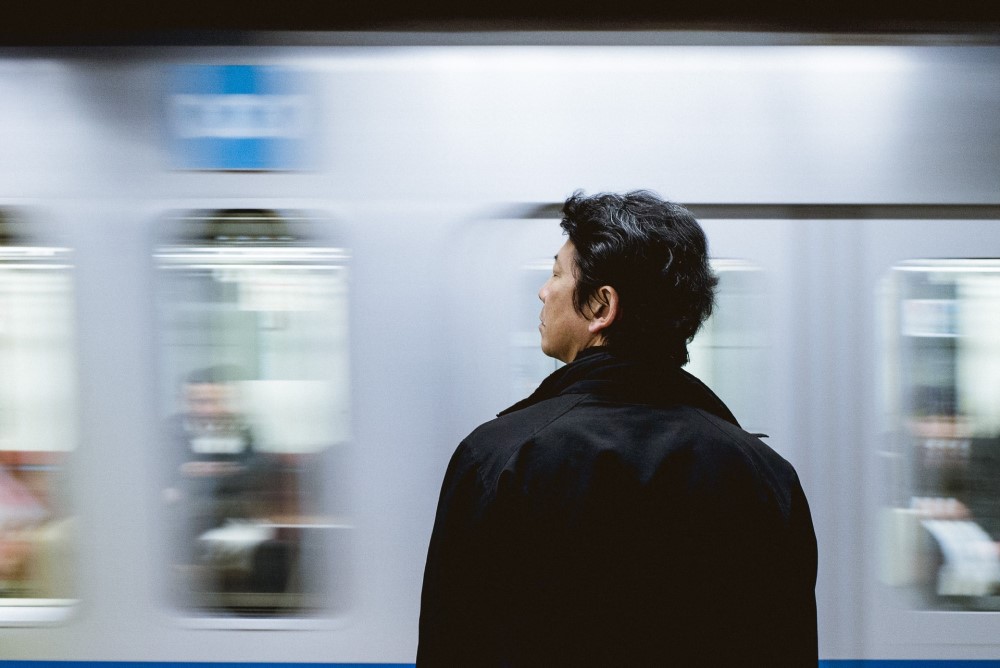 How safe are trains in Japan?
Japan's railway system is one of the safest in the world, and accidents are extremely rare.
However, suicides do happen in front of trains in Japan. Some trains in Japan also offer women-only passenger cars, as groping can be a problem in crowded train carriages, particularly late at night.
Women-only signs are often written in English, so it's easy to find these trains if you'd prefer one.
Read our guide to travelling alone in Japan for more information about how to stay safe.
Can you reserve seats on Japanese trains?
Trains in Japan can get crowded in rush hour, and you don't want to end up standing for a long journey.
Certain trains, like the shinkansen and Limited Express trains, allow you to reserve seats. It can also be mandatory to reserve seats near a luggage area if you have a lot of large suitcases or bulky items.
You need to book a seat reservation before you get on the train, either at a manned station or machine.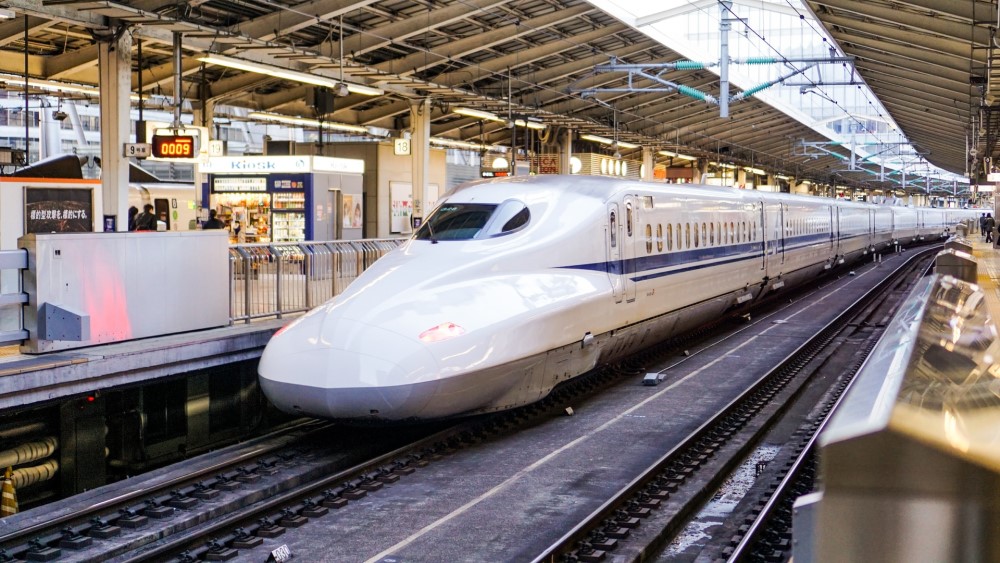 What is a bullet train and how fast are they?
Bullet trains are Japan's shinkansen trains, and there are 9 lines. They can reach a top speed of 199 miles per hour. They run between major cities in Japan and are known for their comfort and convenience.
Any etiquette tips for train travel in Japan?
Japan is famously polite, and travelling on the train is no exception. Here are a few tips for travel.
Wait your turn to get on the train, it's rude to push and rushing can be dangerous
Don't take up too much space, such as leaving your luggage or coats on seats
Avoid eating on commuter trains, unless on a shinkansen or long train ride in green
Keep noise to a minimum – many people will be tired and on their way to/from work
Drunken behaviour, littering, and doing your makeup are all extremely frowned upon
Courtesy seats are designated for the elderly, pregnant women and disabled people
More questions about trains in Japan? Check out our separate blog on subway travel in Tokyo.