Summer in Japan: How to 'Stay Cool'
Many people know about Japan's distinct seasons. Between June and September, you can enjoy Japanese culture with unique summer activities! Be careful – summers in Japan can catch you off guard with how hot and humid it can be. Here's what you should know to be ready to keep cool at a natsu-matsuri or summer music festival.
1. Kakigoori, the most refreshing summer snack
Tiny bits of ice and some flavored syrup on top – that's what you need to stay refreshed! Shaved ice, or kakigoori, is a staple of summer in Japan. It's at every summer festival, usually with a selection of flavors. Choose from the usual strawberry and grape to the mysterious 'blue hawaii'!
Want something a little more different than a snow-cone? Many restaurants serve shaved ice as a seasonal menu item. Often, they have it with fresh fruit or condensed milk that gives it extra flavor and sweetness.
2. Pocari Sweat - don't mind the name!
Not big on ice? No worries! 'Pocari Sweat' can keep you hydrated and make sure you replenish those electrolytes. Sometimes, people from other countries are unsure about the taste because of the name. It's a sports drink with a much lighter taste and sweetness compared to ones from other countries. Rest assured, 'sweat' is in the name as a message about how it's great for those extra warm days. If you can't get past the name though, there are other popular brands like Aquarius. You can even get these in powder packets for filling up your water bottle on the go!
3. Towel as a summertime scarf
Stay cool and dry for a long day outside with a towel around your neck. "Tenugui" are a common sight during the summer months. They're long and thin towels, which makes them perfect for keeping around your neck. It even helps to block out some sunlight, too. You can find a 'tenugui' that fits your style, and they make great souvenirs! Get extra cool by running yours under some cool water throughout the day.
4. Need a fan? No worry, you'll get one!
Hand fans have a long history in Japan. One kind of Japanese fan is the 'uchiwa'. You can buy one if you need to, but they're so common, many festivals even give them out for free! You'll see places pass them out on the street as a freebie to advertise their business. It won't be as good as a handheld electric fan, but it gets the job done!
Don't want to give them free advertising? Looking for something more stylish? 'Sensu' fans come in all kinds of different patterns, and are satisfying to open and close. After summer, open it up and place it on a stand as a nice decoration.
5. 'Cool Biz' for workers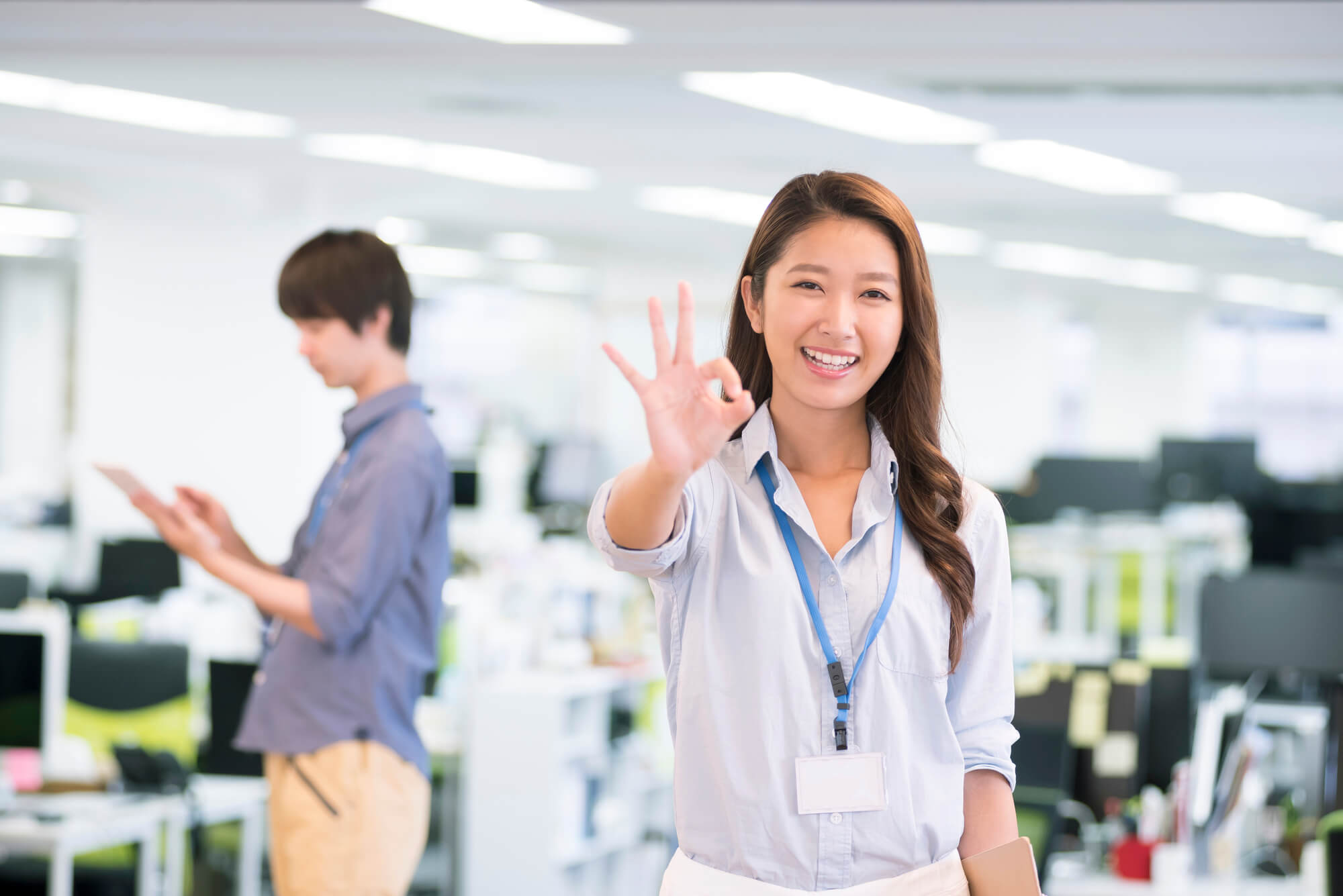 A lot of the above points are good for short visits, but you might be looking for more info about the long-term. Japan is famous for being a conservative culture, especially for dress codes. In particular for businesses and schools, professional appearance is of the utmost importance. Being in the office, riding in busy trains, waiting at stations, it can't be easy to stand the heat. The answer to the problem is 'Cool Biz'!
Cool Biz is a project started by the Japanese government in the early 2000s. To reduce daytime electricity usage, the government encouraged less air conditioning. So, the government relaxed their own dress policy. The change was simple – leave the suit jackets at home, wear short-sleeve button downs. Government workers could even remove their ties and leave their top button undone. This encouraged companies to adopt the practice, too. Nowadays, many companies set Cool Biz between for a few months each year. Fashion brands put out seasonal Cool Biz wear, so it's easy to keep your professional look intact.
Across Japan, many Interac instructors can dress in 'Cool Biz' throughout the summer. Your branch will let you know of the details for your area. For the rest of the year, take a look at our article on the standard ALT dress code.