20 Amazing Things to Do in Hokkaido
Hokkaido is truly a beautiful place. It's Japan's northernmost island, taking up nearly a quarter of Japan's total surface area, which makes it the largest prefecture in the country. Its sheer size means there are so many things to see and do.
While Hokkaido is a popular destination all year round, its winters are particularly stunning. It's well-known for its natural beauty, including impressive wildlife and national parks, as well as its ski slopes and regional cuisine.
We want to highlight a few popular, must-see attractions and best places to visit in Hokkaido. You'll be spoilt for choice when you're in Hokkaido, so you better start planning your trip as soon as possible.
Travelling to Hokkaido
Before we get into all the amazing things you can do on the island of Hokkaido, you need to decide how you're going to get there. You have a few options, but the most popular way of getting to Hokkaido is by train.
You can get a four-hour train from Tokyo that goes through the Seikan Tunnel, the world's longest underwater tunnel of 33 miles. This is the main route to Hokkaido from Honshu, Japan's main island.
There's also the option of flying domestically to New Chitose airport in Hokkaido, with many of Japan's airports having regular flights there. If you're travelling internationally, there are also a number of flights available.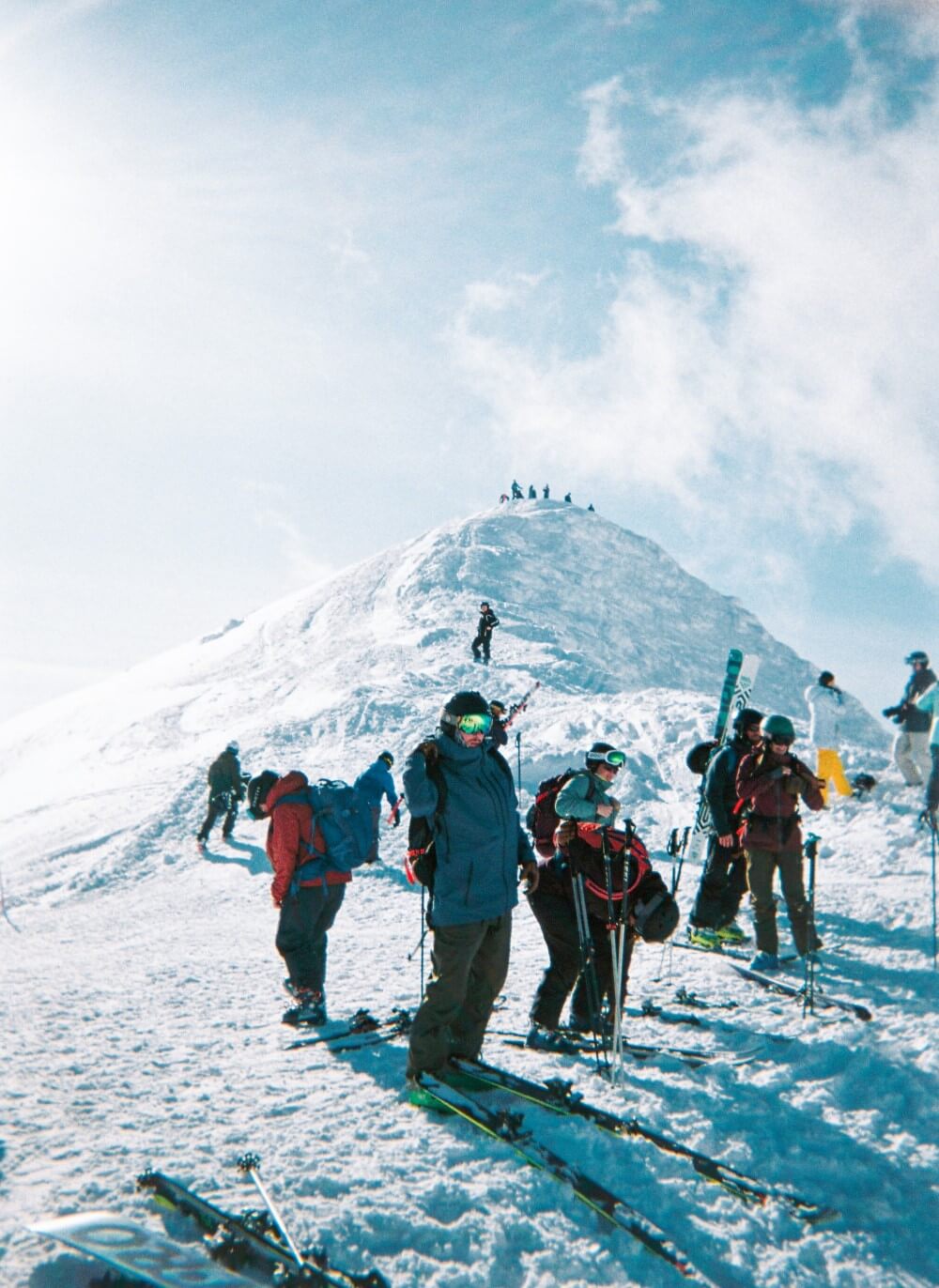 1. Embrace ski season
The winters on Hokkaido are formidable, but they do come with benefits. One of these is that the ski slopes are world-renowned for the quality of their snow.
If you're an avid skier, experiencing Japan's ski season on Hokkaido's slopes is a must. Niseko is one of the best places to do this as is arguably the most popular.
That being said, it caters to all abilities and has some brilliant hotels on the resort.
There are plenty of hotels that are foreign-friendly and there are even English-speaking guides to help you find your way if you don't speak Japanese.
2. Sapporo Snow Festival
Sapporo is the capital of Hokkaido and its biggest city. It's a must-see place in Hokkaido both in winter and summer, but its famous Snow Festival is an unforgettable event.
You'll be amazed at the amount of beautiful snow and ice sculptures on display – there are over 250 there every single year. But it's not just snow and ice on display, you'll see markets filled with crafts and incredible food stalls where you can sample famous dishes from the island.
Taking place in February, the Sapporo Snow Festival is one of the best ways to experience the capital and Hokkaido in general.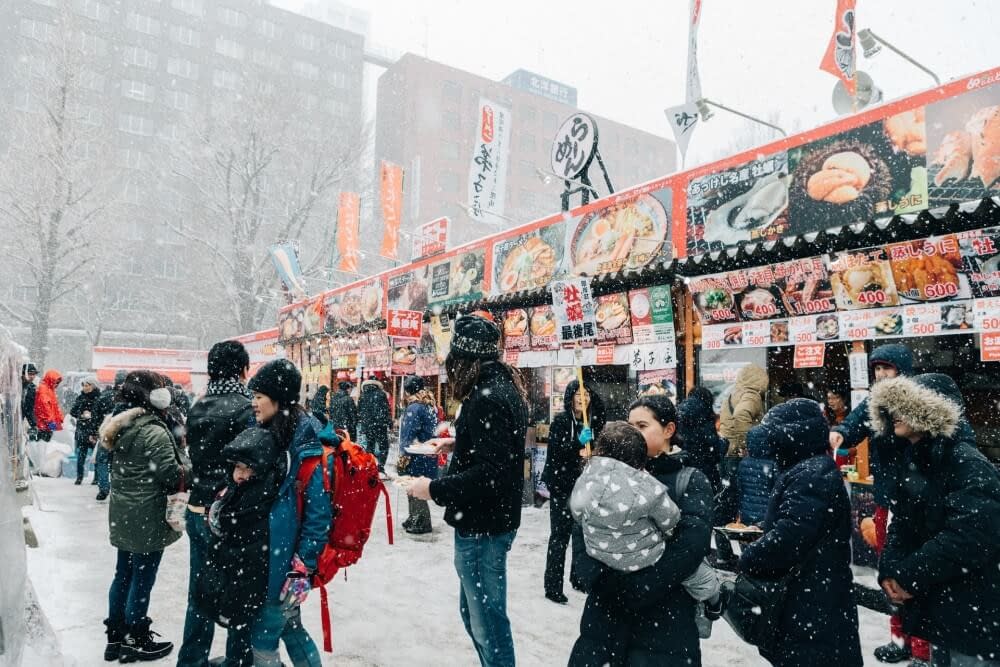 3. Take in the views of Shakotan Peninsula
Dreamy coastal views are in abundance around the Shakotan Peninsula. Traverse the walking trails that span the mountainous coastline to get stunning views over the Sea of Japan.
If you're in Hokkaido during the summer, then the luminescent sea life in this area is a must-see. For the best chance of seeing this natural wonder, you can take a night snorkelling trip.
4. Try Hokkaido's famous styles of ramen
Japan has many dishes that could be considered the nation's favourite, but ramen is definitely up there. This delicious and nourishing noodle soup is warming and comforting – just what you'll need if you're visiting Hokkaido in the winter.
There are four distinct styles of ramen that come from the island: miso, shoyu, shio and curry. We recommend trying them all so you can pick your favourite, why not?
5. Visit Otaru
Otaru is a harbour city along Ishikari Bay that's easily accessible from Sapporo. Take in the city by walking along its famous canal where you'll see Otaru's beautiful architecture on full display.
Explore the high streets where you can buy some of Otaru's famous glassware. You don't want to miss this must-see city in Hokkaido.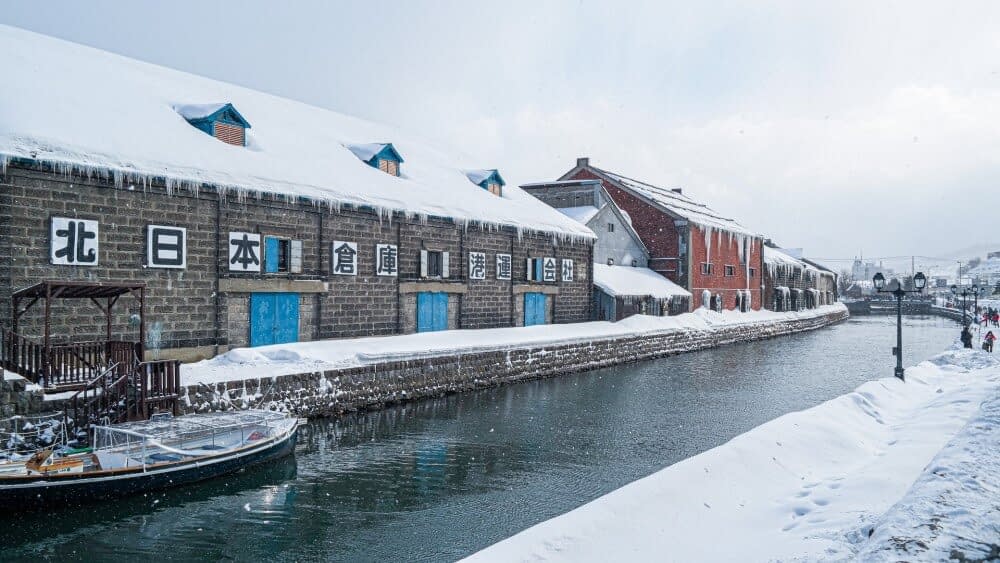 6. Experience Hell
We've highlighted some of Hokkaido's natural beauty already, but this is one you might not have already experienced elsewhere.
Near the city of Noboribetsu, you'll find one of the most active geothermal sites on the whole island. In this area of woodland, you'll see an alien-looking landscape filled with bubbling and steaming lakes, rivers and geysers – it's easy to see why they call this place Hell Valley! It's like nothing else you've ever seen.
7. Spend the night in a Japanese inn
A ryokan is a traditional Japanese inn. They can be found all over the country, but there are many on Hokkaido.
If you're in or near Noboribetsu, a stay at the Dai Ichi Takimotokan hotel is perfect for getting the authentic ryokan experience. They also have traditional onsen baths for you to try as well! Onsen are hot springs that are heated by natural geothermal sites.
8. Blue pond
If you're looking for spectacle, then the Blue Pond in Biei is a must-see in Hokkaido during the summer. It's exactly what it sounds like – a blue pond.
However, it's almost unnaturally blue and changes its blue tones depending on the weather. This is a great attraction for any budding photographer wanting to capture something that's truly spectacular.
9. Shiretoko National Park
This national park is considered one of the most beautiful in all of Japan. It's a secluded park that's a must-see in Hokkaido in summer and winter.
One important thing to note about Shiretoko National Park is how secluded it is. You can only access it by foot or boat, meaning you'll have to plan your route well in advance. Once you get there, you'll be rewarded with stunning views and the chance of seeing an array of wild animals.


10. Hakodate City
Accessible from Tokyo via the bullet train, Hakodate City is the southernmost city of Hokkaido and has many must-see attractions.
It's known for its western-inspired culture, which you'll see evidence of in the architecture of the buildings in the city – westerners will feel right at home in Hakodate. We also recommend reaching the top of Mt Hakodate for incredible views of the city. For the best views, go up at night. Thank us later.
11. Asahiyama Zoo
See the wildlife of Hokkaido all in one place at Asahiyama zoo. A day out at the zoo is perfect for parents looking for an exciting day trip with their children and Asahiyama is the best in Hokkaido.
12. Biei Town
If you're interested in what life is like in rural Hokkaido, a trip to Biei Town will satisfy your curiosity. There are beautiful fields of crops and flowers that are an absolute must-see in summer.
You can easily get to Biei Town by car and there are plenty of scenic driving routes in the surrounding area for you to explore.


13. Lavender fields
Lavender was once a huge agricultural crop in Hokkaido around 50 years ago, but it's now a tourist attraction because of its natural beauty. The lavender fields of Furano are well-known on the island and welcome hundreds of tourists each year.
Furano's lavender fields are a must-see attraction during Hokkaido's summer as this is the best time to take a wander through the fields.
14. Lake Mashu
This magnificent lake is a crater in an active volcano, cool right? This caldera was the perfect spot to collect rainwater over hundreds of years, resulting in some of the clearest water you'll ever see.
Get a good look at Lake Mashu from one of the observation decks spread out around the lake itself. This area is surrounded by wonderful mountains – we encourage you to explore the beautiful terrain nearby too.
15. Ryuhyo (drift ice)
You'll only see drift ice, or ryuhyo, in a few select places on the planet and the eastern coast of Hokkaido is one of them. It's a natural phenomenon that only appears in winter and is best seen on a sightseeing boat trip.
Boats from Monbetsu City and Abashiri City will take you out to this must-see natural wonder. Don't miss out on this if you're visiting Hokkaido during the winter.
16. Unkai Terrace
Unkai Terrace is found at an impressive 1,088m above sea-level – yes, that's pretty high up. Although intimidating to some, it's worth it for the experience.
You'll be higher than the clouds up at Unkai Terrace. Only the tops of the nearby mountains and the clouds themselves are visible. However, you'll be able to enjoy a drink, swim or even an overnight stay here as Unkai terrace has plenty of fun things to do while you're up there.
17. Akan National Park
Akan National Park is littered with incredible geographical features, including lakes, calderas, forests as well as wildlife.
Lake Akan is home to the famous Japanese moss balls, but one of the biggest reasons to visit Akan National Park is to see the 'frost flowers' that appear on the lake during winter. These can only be seen in certain conditions in winter so try and find them if you're feeling particularly lucky.


18. Hakone Jomon Museum
Hokkaido has a fascinating history and we recommend delving into it. The Hakone Jomon Museum in Hakodate is definitely worth a visit if you're interested in the city's rich history.
You'll discover how this part of Japan was first explored by humans over 10,000 years ago through a collection of ancient artefacts found in the area. If that wasn't enough, the Tropical Botanical Garden nearby is where the famous Japanese macaques like to warm themselves up in the natural hot spring.
19. Shikaribetsu Kotan
This one is a winter special. If you were to go to Lake Shikaribetsu in Shikaoi Town in winter, you'd witness a true winter wonderland.
There's an entire village made from snow and ice, featuring an ice bar, an ice theatre and tremendous light shows at night.
20. Hokkaido Nature Trail
Avid hikers will love getting stuck into sections of the Hokkaido Nature Trail. You'll travel through all types of terrain along the 2850 mile long trail, including forests, volcanoes and even glaciers.
Explore the trail in winter or summer depending on your preferences but, either way, we're confident you'll love this magnificent hiking trail.
Explore this list of the best places to visit in Hokkaido!
Start planning your trip to Hokkaido now using this list full of must-see attractions. There's no better way to explore Hokkaido than seeing it for yourself.
If you're interested in becoming an ALT with Interac in Hokkaido, then please take a look at the job descriptions for current available positions. If you want a bit more guidance on the application process, you can visit our how to apply instructions centre.