Visit Tokyo's Fascinating Science Museums
Japan is a very technologically advanced country thanks to its scientific advancements and dedication to science as a whole. Tokyo, in particular, is the place to go to get a true sense of how advanced the country really is.
Electronic billboards, the high-speed bullet train, capsule hotels and underground farms – these are just a few examples of what technological wonders you'll see during a stay in Tokyo.
There's no surprise that there are museums dedicated to science in Tokyo. There are three main science museums in Tokyo that have fascinating exhibits exploring technology, science history and innovation in Japan.
All of these museums are well worth a visit when you're in Tokyo. Whether you're taking your children, or are a teacher planning a school trip – any of these science museums are perfect for an educational trip in Tokyo.
Miraikan: The National Museum of Emerging Science and Innovation
Location: 2-3-6 Aomi, Koto-Ku, Tokyo, Japan
Opening Hours: 10:00 – 17:00 (closed on Tuesday)
Admission Fees: Adults: 630 yen, Children (up to age 18): 210 yen, Preschool child: Free
What to Expect
The National Museum of Emerging Science and Innovation helps visitors understand world events from a scientific perspective.
Miraikan will give context to some of the world's most important technological advances through spectacular and interactive exhibitions. The goal is to inspire the public, particularly children and students, to be more interested in science through permanent and special exhibitions, talk sessions, experimental classes and videos.
There is a selection of permanent exhibitions, giving visitors the chance to see technological and scientific progress in a number of areas. The permanent exhibitions are:
Discover your Earth: centred around our planet and its fascinating features, this exhibit lets visitors access global information collected by scientists. For example, the Geo-Cosmos is a globe-like display that uses organic electroluminescent (EL) panels to show constantly changing weather patterns all over the world.
Create your Future: this exhibition looks at advances in robotics, information and innovation. It's a great opportunity for students to learn about the internet and what the world of computers will look like in the future.
Explore the Frontiers: discover more about space exploration, the solar system, our planet and all the life on it. This exhibition teaches us how life is supported on Earth and the mechanism of cells amongst other interesting topics.
Children and adults will love these exhibits. It's a perfect choice for an educational trip for your children or if you're a science teacher looking for an exciting field trip for your students. In addition, children will love exploring the 'Curiosity Field' – an area for children to explore and play with interactive exhibits.
This part of the science museum is free to use and is just for small children and a guardian to use. It's designed to stimulate children's curiosity and to help them look at the world in a different way.
Facilities at Miraikan
The facilities at Miraikan are second to none. This museum has absolutely everything you need to make an unforgettable educational experience for you and your children or students.
Miraikan has a brilliant cafe serving food on the fifth floor that operates during the same hours as the museum itself. If you would like to treat yourself to something more substantial, then the museum restaurant on floor seven might be a better option for you and your group.
There's also a museum shop that students can browse during their visit to this fantastic science museum in Tokyo. The shop is full of science-related items that students can use to further their education and help them get more engaged in the world of science.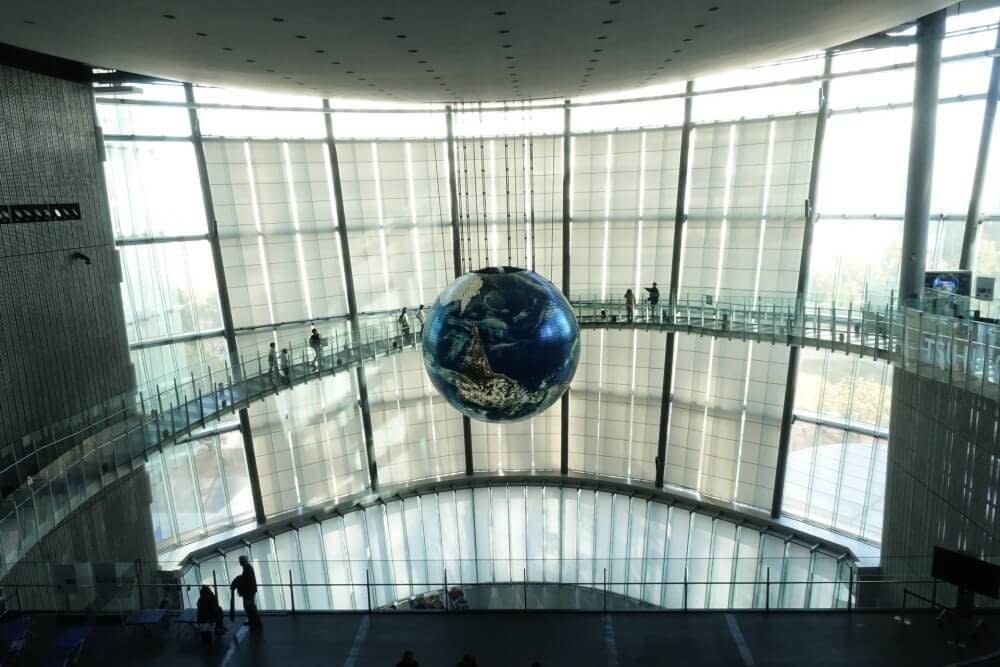 National Museum of Nature and Science
Location: Ueno Park, Ueno, Tokyo
Opening Hours: 09:00 – 17:00 (Tuesday – Sunday)
The History of Tokyo Science Museum
First opened in 1871, the Tokyo Science Museum is a museum celebrating science and the natural history of Japan. The building itself was damaged during the Great Kanto Earthquake in 1931 and underwent extensive renovation to ensure it was safe in the event of another earthquake.
The Tokyo Science Museum has had several names over the years. It's most commonly referred to as the Tokyo Science Museum but is also known as the Ministry of Education Museum, Tokyo Museum, The National Science Museum of Japan, and the National Museum of Nature and Science.
Exhibitions at The National Museum of Nature and Science in Tokyo
It has exhibits displaying the geological history of the island as well as the organisms and animals that inhabit it. It also looks at the prehistoric history of Japan but always highlights the scientific methods that led scientists, geologists and archaeologists to uncover these fascinating mysteries.
A trip to the Tokyo Science Museum is a fantastic educational opportunity for parents or teachers looking to teach children more about natural history and life science. However, one of the permanent exhibitions features fighter plane models and even one of the Hayabusa – a robotic spacecraft developed by the Japan Aerospace Exploration Agency (JAXA).
The Science Museum: Tokyo
Location: Science Museum, 2-1 Kitanomaru-koen, Chiyoda-ku, Tokyo, 102-0091
Opening Hours: Sunday – Tuesday: 10:00 – 16:00 & Thursday – Saturday: 10:00 – 16:00
Admission Fees: Adults: 880 yen, 65 or over: free, high school students: 500 yen, elementary students aged 4 and over: 400 yen, children aged 3 and under: free
What to Expect at The Science Museum
The Science Museum is an incredible display of engaging exhibitions spread across four floors. This museum aims to introduce visitors to the incredible advancements in technology and science from everyday things we know well, to the mysteries of the world that we're yet to fully unravel.
The Science Museum focuses on creating interactive exhibitions designed to deepen our fascination with science through practical activities and learning. Exhibitions are updated regularly to keep visitors guessing – The Science Museum does everything they can to give you information on all aspects of science and technology.


Exhibitions at The Science Museum in Tokyo
With four floors full of enthralling exhibitions, we want to give you an idea of the types of things you can expect to see at The Science Museum. Here are some examples from several of the floors of the museum, including details on their purpose and where you can find them.
Waku Eco Motor Land: Floor 2, Exhibition D
Waku Eco Motor Land is an exhibition highlighting the future of motor vehicles and ecology. Displays show the evolution of hybrid vehicles and various car driving technologies, giving you a full history of the science that drives the motor industry. In terms of interactive exhibits, you're in for a treat – truck and motorbike simulators give you a chance to get behind the wheel yourself.
Bicycle Plaza: Floor 2, Exhibition F
The bicycle, from humble beginnings to modern electrical assisted versions, it's always been the preferred mode of transportation for many. This exhibition shows visitors the wide variety of technical and technological innovations and improvements that had to be made before arriving at the bicycles we know today. Learn all about the evolution and history of the bicycle at The Science Museum in Tokyo.
Electro Hall: Floor 3, Exhibition D
Move up to floor 3 and you'll not want to miss the Electro Hall. Here you'll find an eye-opening exhibition showing visitors the relationships between people and information. You will learn about automatic voice recognition, the cyber-physical world and the world of information in general. This isn't one to miss.
Medicine Laboratory: Floor 3, Exhibition F
Modern medicine is where we've seen some of the largest scientific advances of the last century, and this exhibition celebrates this in stunning detail. There are dedicated displays showing visitors the history of medicine, why it works, medicine in daily life, facts about medicine and even information on how some medicines are made. Visit the Medicine Laboratory for a complete history of medicine.
Construction World: Floor 4, Exhibition F
Science has played a huge role in how we approach construction. Building different types of structure requires a lot of scientific knowledge to plan them successfully. This exhibition also highlights how science has been used to develop protection systems for buildings against the elements. See interactive displays showing a wind protection system or feel what it's like to operate a real tower crane – Construction World is fascinating!
Science Stadium [experiment stage]: Floor 4, Exhibition I
If you want to witness live experiments first-hand, then floor 4 is the best place for you. The Science Stadium is exhibition I on floor 4 and provides exciting experimental shows that relate to various industries and technologies. The shows are held regularly throughout the day so make sure you take a look at the schedule for the day on arrival at The Science Museum.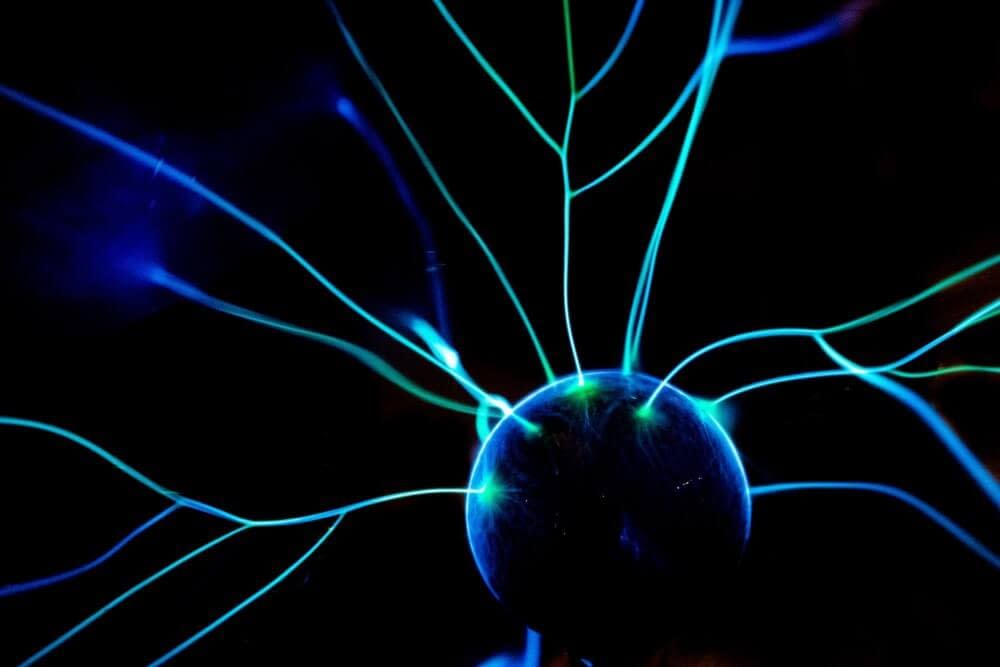 Visit Science Museums in Tokyo During Your Stay!
If you're considering an ALT position in Tokyo and have a keen interest in science, then visiting these science museums is a must. Find more fascinating things to do in Japan right here.