Travelling Alone in Japan
Travelling alone can be both liberating and scary. Travelling to a completely different area of the world, by yourself and with no ideas on costings or safety is a sure fire way to end up in danger or spending a fortune. 
Creating a well-thought-out itinerary for when you arrive limits the element of surprise spending. However, doing research on the areas you are visiting before you travel is ideal for a safe trip. Especially if you're a female travelling alone in Japan.
Safe Solo Travel in Japan
Safety first when travelling solo in Japan is key. Although the country has a relatively low crime rate compared to other areas of the world, it doesn't mean solo travellers are immune to thieves or other crime. 
Walking long dark streets at night is still considered dangerous, unfortunately more for solo female travellers. The gauge is normally, if you wouldn't do it in your home country, you shouldn't do this whilst travelling Japan solo. Always be aware of what's happening around you and trust your instincts, if it feels unsafe then don't do it. 
Luggage and cash are normally all that solo travellers in Japan will have with them. Using a coin locker to keep your luggage safe whilst travelling from one area to another is common in Japan for lots of travellers. With overcrowded trains and public transport, it's wise to store luggage in-between accommodation changes if you're returning to the area with your locker. 
There are also delivery services for solo travellers in Japan. These services will deliver your luggage to your next location, so you can travel freely on public transport without having to return to the same destination, like the coin lockers. This delivery service is known as Takuhaibin and will collect your luggage for a small fee and deliver it to your next location. 
Accommodation whilst Solo Travelling in Japan
Solo travellers often book shared accommodation whilst travelling in Japan alone. This means they're able to meet new people easily. Most solo travellers in hostel type accommodation will be of the same mindset, meeting new people will be part of the charm of Japan. It's also a cost-effective way to stay in Japan for longer periods of time than booking a solo room in a hotel. 
Hostels are usually between 2,000 – 4,500 YEN per night. (£13-£29, $17-$40)
Accurate exchange rate as of Dec 2021.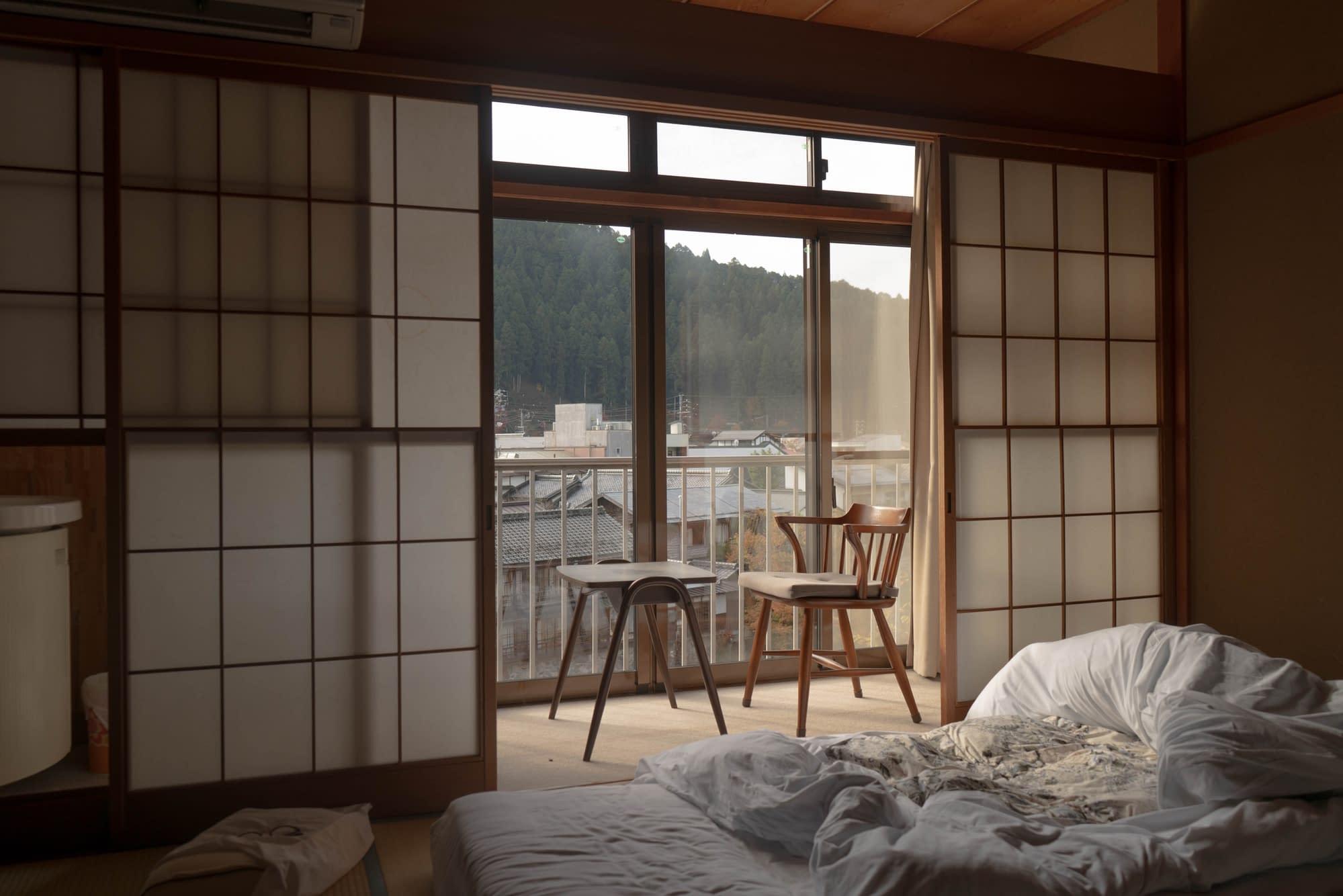 Japanese Phrases for Solo Travellers
Learning some Japanese phrases before you set off on your solo travels is the best way to ensure you can question locals regarding transport or food. It's also recommended for safety purposes. 
Speaking to Japanese locals in English can work, as many of the Japanese population are taught English as a second language. However, be careful to speak clearly and slowly to ensure locals understand when you are using English on your solo travels.
Certain phrases are beneficial to learn in Japanese, especially those surrounding public transport. Words such as ticket, train, bus and taxi are the most common to learn for solo travellers in Japan.
Bus –

バス(

Besu)

Ticket –

チケット(Chiketto)

Train – 列車 (Ressha)

Help – ヘルプ (Herupu)

Hello – こんにちは (Kon'nichiwa)

Goodbye –

さようなら(Sayōnara)
Meeting New People Whilst Solo Travelling In Japan
As previously mentioned, booking to stay in a hostel or other shared accommodation is an easy way to make friends whilst travelling in Japan. You may even be lucky enough to meet people who have travelled to Japan before, a seasoned solo traveller is helpful in many ways. 
Booking onto local tours or group activities is another way to make friends and meet people in Japan. Local tours regarding history or culture often have English translators, so you can go along to these tours and meet other English-speaking tourists. Hostels or hotels will typically help to book these tours if you haven't booked online before your trip. 
Solo Female Travel In Japan
Solo travel in Japan can be tricky if you're not careful. However, travelling solo as a woman around Japan entails risks slightly greater than their other male traveller counterparts. Here are some tips to help women solo travellers in Japan feel safe: 
Stay vigilant on public transport

Don't travel alone in secluded areas

Learn phrases in Japanese such as 'Help' if you need assistance

Make sure you never leave drinks with a stranger or unattended
In many countries, drink spiking is a crime that is occurring all too regularly. Even with Japan's low crime rate, female solo travellers should be vigilant of this. If you are worried someone has spiked your drink, immediately inform the bar staff or workers.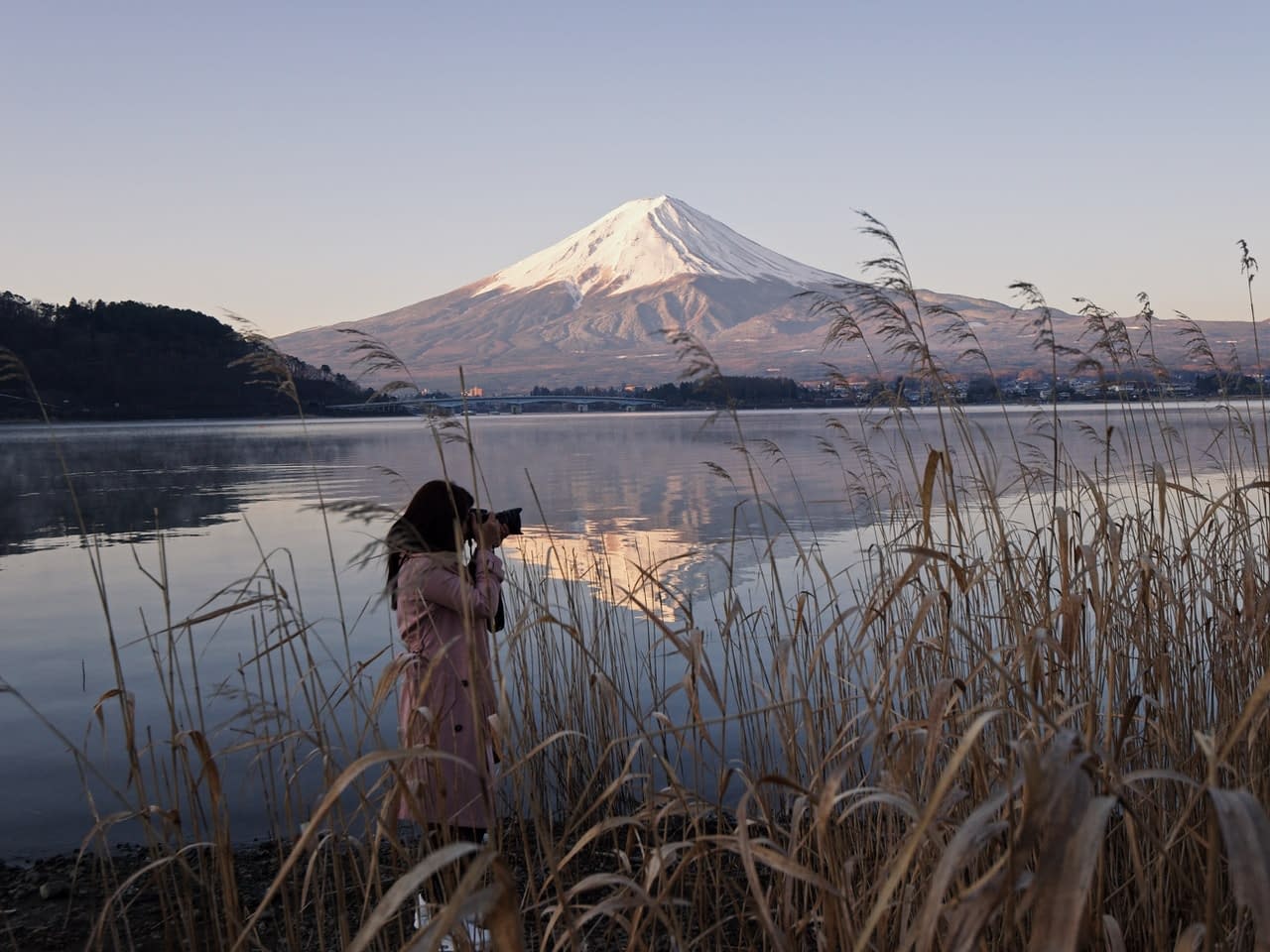 Scams Whilst Solo Travelling
Nightclub Scam
There are certain areas of Japan that are seen as nightclub and nightlife spots for locals and tourists alike. Solo travellers in Japan may visit these areas, such as Kabukicho in Tokyo, as many Western countries have a large nightlife culture. This is usually where nightclub scams take place and can leave you in a very unsafe situation. 
Nightclub scams come in the form of street touts. Street touts target solo travellers in Japan with promises of meeting new people and having a great time, drunk solo travellers are a prime target even more so. 
The trick of the nightclub scams is to invite you into a club, where you will be showered with drinks and attention from locals and workers. Solo travellers are likely to run up a large bill in these establishments, especially if already intoxicated. The touts then turn nasty and will continue to do so, until the bill is paid.
'Drop & Swap' Scam
The drop and swap scam targets solo travellers using public transport such as taxis. This scam involves solo travellers paying for taxi's with cash, yet receiving change that isn't correct. Most solo travellers in Japan will know the currency well before setting foot in the country, however, this is where the scam comes into play. 
Taxi drivers will drop travellers change, after showing the traveller the correct amount they should receive. The driver will then pick up the change, however the amount is altered with a swift hand movement. The traveller will now receive less change than is entitled too, as it looks similar to the correct amount.
Restaurant Scam
Similar to the nightclub scam, this particular scam involves hospitality and solo travellers, who are easy to target. This is not seen as a scam by others, however it usually only happens to travellers, so it's something to be on the lookout for. 
The first part of this 'scam' is that restaurants often add another charge on the bill called 'table charges'. Most restaurants do this as a way of charging solo travellers for the space in the restaurant in which they are using. As this is not prevalent in most Western countries, travellers in Japan often feel tricked by this tactic. 
Whilst dining in a Japanese restaurant, a waiter will typically come to take your order. Whilst diners are waiting for their orders, a small snack is presented to the table. Although travellers never request this extra dish, many of them assume it is free. This is not often the case, and additional charges are added at the end of the meal. 
Transport in Japan
Trains in Japan
There are many ways to get around Japan, including trains, buses, subways and taxis. Lots of solo travellers use trains or the subway to get around the country. The Japanese rail system is known for its reliability and has an average of 1-minute delays per year. However, it's wise to avoid travelling on the trains during rush hour as it can get very busy. Rush hour in Japan is 8am-9am and 5pm-7pm.
If you're a solo traveller who's planning on staying in one area for a couple of weeks, getting a Japanese rail pass would be beneficial. The Japanese rail passes offer unlimited rides in the time period of the ticket, costing around 29,650 Yen (£202, $268).
Accurate exchange rate as of Dec 2021.
Buses in Japan
Buses run frequently in Japan and tickets can be purchased at terminals around the city you're in. Tickets can also be purchased in convenience stores, which solo travellers find easier when booking in advance. 
Japanese bus passes are great options for low budget travelling, with overnight buses being available for lots of tourists. Solo travellers in Japan often find bus travel as a good alternative to train travel, as night buses are safe and don't limit your daytime activity time. A Japanese 3-day bus pass typically costs 10,200 YEN (£67, $88). 
Accurate exchange rate as of Dec 2021.
Solo travelling in Japan is very popular, and you will not be on your own whilst solo travelling. Make sure you book onto tours, visit museums and eat local cuisine to really feel the culture. Check out our guide on where to go in Japan if you're planning to visit soon. If you're wanting to make a more permanent move, why not look at becoming an ALT with Interac.