23 Weird & Wonderful Museums In Japan
If one thing is certain, it's that there are some very weird museums in Japan.
From trick art and food-themed museums to gross sewage and creepy parasite museums, there are some truly bizarre Japanese museums.
Keep reading below to find out about 23 of the weirdest museums in Japan, where they are located and what times they are open.
If you're considering working in Japan, you might want to visit a few of them while you're there.


1. Shinyokohama Ramen Museum
Opening Hours: 11 am – 9 pm – every day.

Location: 2-chōme-14-21 Shinyokohama, Kohoku Ward, Yokohama, Kanagawa 222-0033, Japan.
As the name would suggest, this weird museum in Japan is dedicated to all things Ramen!
When it opened in 1994, it was the world's first food-themed amusement park.
The idea behind the museum is that you can experience tastes from the best ramen shops all over Japan in one place.
The ramen shops are lined up on a replica of a Japanese street in 1958, the year instant ramen was invented.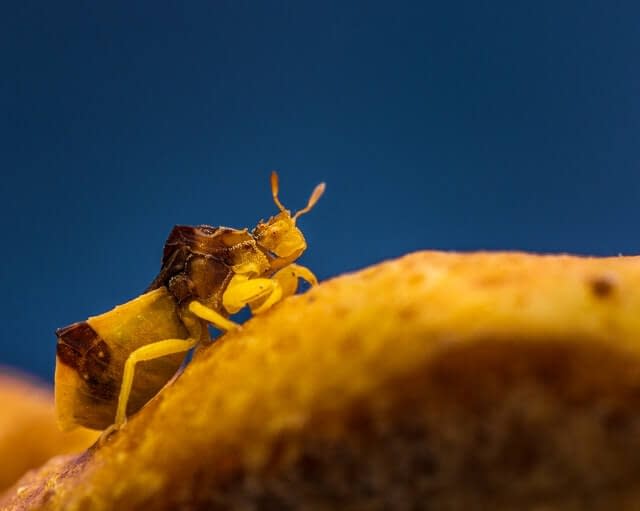 2. Meguro Parasite Museum
Opening Hours: 10 am – 5 pm – closed Monday and Tuesday.

Location: 4 Chome-1-1 Shimomeguro, Meguro City, Tokyo 153-0064, Japan.
So gross you can't look away! This weird museum in Tokyo is dedicated to parasites and the science of parasitology.
There are 300 parasitic specimens on display at this medical museum, including a colossal 8.8-metre tapeworm!
The museum actually describes itself as a private research facility. Its research library contains 60,000 parasite specimens.
The first floor of the museum showcases the diversity of parasites. Here you can look at parasitic specimens as well as educational films about them.
The second floor is dedicated to Human and Zoonotic parasites. This area showcases parasitic life cycles and symptoms when humans are infected.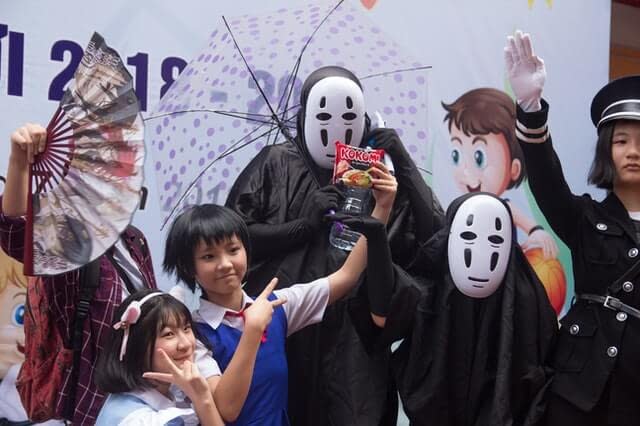 3. Ghibli Museum
Opening Hours: Hours vary.

Location: 1 Chome-1-83 Shimorenjaku, Mitaka, Tokyo 181-0013, Japan
If you're a lover of animated films, you've probably heard of Studio Ghibli. The feature-length animations they've made are some of the most famous in the world. That includes Spirited Away, Castle in the Sky and Howl's Moving Castle.
This weird museum in Tokyo takes you inside the unique world of Studio Ghibli and showcases their work. The maze-like building has been put together as if it were a film, featuring a children's play zone, a rooftop garden and exhibits related to the Studio Ghibli movies.


4. Sand Museum – Tottori Sand Dunes
Opening Hours: 9 am – 4 pm – every day.

Location: 2083-17 Fukubecho Yuyama, Tottori, 689-0105, Japan.
This weird museum in Japan is dedicated to creating magnificent sand sculptures and showcasing them. Professional sand sculptors from all over the world are hired to create these incredible works of art.
Only Tottori's sand and water are used to create sculptures. If you visit, be careful not to damage the sculptures!


5. Tokyo Trick Art Museum
Opening Hours: 11 am – 6 pm – every day.

Location: Japan, 〒135-0091 Tokyo, Minato City, Daiba, 1 Chome-6-1 Decks Tokyo Beach Seaside Mall 4F.
Tokyo Trick art Museum is a great destination for a wholesome family day out.
You'll feel like you've time travelled to the Edo period in this whacky illusion museum.
There are lots of 3D artworks and visual illusions on display. From riding a tiger to ninja attacks, there are some great photo opportunities to be had.


6. Kite Museum
Opening Hours: 11 am – 5 pm – closed Sunday.

Location: Muromachi NS Building 2F 1 Chome-8-3 Nihonbashimuromachi, Chuo City, Tokyo 103-0022, Japan
If you like kites, you should visit this small kite museum. A trip around this museum will take you less than an hour.
Although it comes across a little like a cluttered attic, the Japan Kite Association calls it home.
Located above a restaurant, the ever-growing collection features over 500 kites from all over the world.


7. Ochanomizu Origami Kaikan
Opening Hours: 9:30 am – 4:30 pm – closed Sunday.

Location: 1 Chome-7-14 Yushima, Bunkyo City, Tokyo 113-0034, Japan
This origami museum in Tokyo is focussed completely on paper crafts with a focus on showcasing and protecting the heritage of origami.
During a visit here, you can learn about the history of origami as well as how to fold it and create your own origami art pieces.
You can buy your own special origami paper to go home and practice with too.


8. Sapporo Sewerage Science Museum
Opening Hours: 9:30 am – 5 pm – closed Monday.

Location: 8 Chome-1 Asabucho, Kita Ward, Sapporo, Hokkaido 001-0045, Japan
When it comes to weird museums in Japan, it doesn't get much stranger than the sewage science museum. It's focussed entirely around sewage. Gross!
It's completely free to enter, and it's amazingly clean for a sewage museum too.
You learn about things, including how the sewer system works, how it's repaired and the history of the sewer system.
The main attraction of this museum is 5 floors into the ground. You can go into the actual Japanese sewer and watch the raw sewage run by. Why you'd want to see this, we don't know. But hey, each to their own!
There is also a science classroom where you can see the sewage under a microscope. There are lots of microorganisms living in there that you don't want to meet!


9. Samurai Museum
Opening Hours: 10:30 am – 9 pm – closes at 8 pm on Saturday.

Location: 160-0021 Tokyo, Shinjuku City, Kabukicho, 2 Chome-25-6 1F ・ 2F Horizon Building
Samurai are possibly one of the coolest things about Japan. With striking armour, legendary weaponry and a truly honourable way of life, it's no surprise that samurai are so fascinating.
The Samurai Museum in Tokyo offers an authentic samurai experience. The aim of the museum is to enable visitors to connect with the samurai spirit from the past.
You'll be able to see real samurai swords and armour, as well as learning about the honour centric lives of the samurai.


10. Tobacco and Salt Museum
Opening Hours: 11 am – 5 pm – Every day.

Location: 1 Chome-16-3 Yokokawa, Sumida City, Tokyo 130-0003, Japan
The tobacco and salt museum showcases everything you'd expect from a tobacco and salt museum. Tobacco and Salt.
In the tobacco section, you will learn about Japan's relationship with Tobacco. You can also view old advertisements, posters, smoking apparatus and more. It's very interesting for tobacco enthusiasts.
The salt section of the museum is also full of interesting information and displays that educate you on Japan's history with Salt. If you don't know, Japan isn't blessed with inland salt resources. Instead, they use processes to turn saltwater from the sea into salt for eating. You can see how the salt-making process has evolved throughout history, as well as some interesting salt making tools and artefacts.
After you've wandered around the museum, you can visit the gift shop, where you can buy lots of interesting salt and tobacco themed products.


11. World Bags & Luggage Museum
Opening Hours: 10 am – 4:30 pm – Closed on Sunday.

Location: 1 Chome-8-10 Komagata, Taito City, Tokyo 111-0043, Japan
Origami Museum, Tokyo
This weird museum in Japan was opened by a bag and luggage manufacturing company. In the museum, you will learn about the history of bags and luggage and how they have developed into the ones we use today.
If you like bags, you'll be fascinated by what this museum has to offer. The museum features rare items, including a luggage trunk made from 12 crocodiles, a bag made from a zebra and a bag made from peacock feathers. It wouldn't be legal to make some of these items now.


12. Taro Okamoto Memorial Museum
Opening Hours: 10 am – 6 pm – Closed on Tuesday.

Location: 6 Chome-1-19 Minamiaoyama, Minato City, Tokyo 107-0062, Japan
Taro Okamoto is a very famous Japanese artist. He has even been described as the eastern version of Picasso. The memorial museum was his home and studio as well as a popular attraction. He lived here until his death in 1996.
His style is quite abstract but in a happy and positive way, and these feelings show through in the museum. There is even a gachapon machine here that dispenses miniature versions of his artwork.


13. Cup Noodles Museum, Yokohama
Opening Hours: 10 am – 6 pm – Closed on Tuesday.

Location: 2 Chome-3-4 Shinko, Naka Ward, Yokohama, Kanagawa 231-0001, Japan
This weird museum in Japan is a dream for cup noodle lovers. The museum displays a huge variety of cup noodles that have been made throughout history.
There is also a replica of the kitchen where cup noodles were invented as well as a theatre room that shows a movie about Momofuku Ando, the inventor of cup noodles. And, cup noodle art!
The main attraction of the museum is an area where you can make your own cup noodles! From designing the packaging to putting your favourite ingredients in the cup and sealing the packaging, it's an amazing and truly unique experience.


14. Gangukan (Japanese Folk Toys Museum)
Opening Hours: 10 am – 5:30 pm – Every day.

Location: 1 Chome-4-16 Central, Kurashiki, Okayama 710-0046, Japan
This interesting museum exhibits Japanese toys from the 1600s to the present day. The museum spans the Edo, Meiji & Showa periods and more, featuring toys from all over Japan.
A spinning top hand made by the director here in 1938 actually beat the world record for the longest spinning time with 1 hour, 8 minutes & 57 seconds!


15. Cat Museum, Shizuoka
Opening Hours: 9 am – 5 pm – Every day.

Location: 1759-242 Yawatano, Itō, Shizuoka 413-0235, Japan
Japan is associated with lots of cute things, so a cat museum isn't too out of the ordinary. This museum was set up as a place to play with cats and study them scientifically. With around 2,000 items on show, it's a great location for an entertaining day out.
In the museum, you will find stuffed lions and tigers, skeletal replicas and cute cat dolls. You can also see and play with the many species of cats that live in the museum!


16. Mayo Terrace Mayonnaise Museum
Opening Hours: 9:30 am – 4 pm – Closed Saturday and Sunday.

Location: 182-0002 Tokyo, Chofu, Sengawacho, 2 Chome−5−7
Much like it is here, mayonnaise is very popular in Japan. You can have it with breakfast, lunch and dinner, and lots of Japanese people do! So, it's no surprise there's a museum dedicated to it in Tokyo.
The museum, dubbed "Mayo-Terrace" was opened by Kewpie – a popular mayonnaise brand. Within the museum, you can learn about the history of mayonnaise and how it's made.
There is a special kitchen area where you can make your own mayo-based sauces and dressings too! You'll even get some free Kewpie samples to take home.
Make sure you book in advance though! Mayo-Terrace is very popular, and you may need to make a booking up to two months in advance.


17. Poop Museum (Aomi, Tokyo)
Opening Hours: 11 am – 8 pm – 10 am – 8 pm Saturday and Sunday.

Location: 135-0064 Tokyo, Koto City, Aomi, 1 Chome-1-10 DiverCity Tokyo Plaza 2nd floor
Sometimes you can't help but wonder why anyone would make something like this. This weird museum in Tokyo encourages people to get over their self-consciousness about poop.
The unko (poop) museum is located on the second floor of a shopping centre. It features poop art, a poop arcade, and even a poop themed princess party. Weird.
If you really want to, you can buy something from the poop themed gift shop too.


18. TOTO Museum (Fukuoka)
Opening Hours: 10 am – 5 pm – Every day.

Location: 2 Chome-1-1 Nakashima, Kokurakita Ward, Kitakyushu, Fukuoka 802-8601, Japan
If you thought we were done with the unko theme, you were wrong. Dead wrong. The Toto museum is entirely dedicated to toilets.
Toto is the maker of the washlet toilet seat, a line of cleansing toilet seats with spray features to clean your private parts. They are the most technologically advanced toilet brand in Japan.
This weird museum in Japan showcases some incredible and whacky exhibitions, including a motorbike with a toilet fitted to it.
You can also learn about the history of toilets in Japan and how they work, as well as how the Toto company started.
The museum is free and very entertaining. It's also surprisingly educational, so it's definitely worth a visit.


19. Love Doll Museum (Saitama)
Opening Hours: Various opening times throughout the year.

Location: Revealed upon making a reservation
The Love Doll Museum is possibly one of the strangest museums you will visit. A photographer and love doll enthusiast named Yoshitaka Hyodo has converted his suburban home into a walkthrough exhibition of Japanese love dolls.
Whether you find it creepy or fascinating, it's definitely out of the ordinary. If you want to visit the museum, you will have to check Yoshitaka's blog to see when he's putting on an event. It's held in his house, so it's only open on a few occasions throughout the year.


20. Meiji University Museum, Criminal Materials Department (Akihabara, Tokyo)
Opening Hours: Monday to Tuesday 10 am – 6:30 pm. Wednesday to Friday 10 am – 4:30 pm. Saturday 10 am – 12:30 pm.

Location: 1-1 Kanda Surugadai, 3F Daigaku Kaikan, Tokyo, Japan, 101-0062
Established in 1929 to archive criminology records, there are over 250,000 crime related items at this museum.
The museum showcases crime and punishment throughout history. That includes gruesome torture and execution tools as well as devices used to catch criminals.
Some of the real artefacts on display here will shock you. It's almost hard to believe the level of disregard for human rights that was shown in the past.
The museum aims to help visitors experience the world of crime and punishment and to gain a deeper appreciation for human dignity.


21. Museum of Tropical Medicine
Location: Institute of Tropical Medicine, Nagasaki University, 1-12-4 Sakamoto, Nagasaki, Japan
This weird Japanese medical museum might make you squirm. It displays specimens of tropical diseases, parasites, bacteria, viruses, insects, dangerous animals and more.
You'll be face to face with disease-spreading animals and disgusting parasites that you do not want to meet in the wild.
There is also an audiovisual section that displays interesting scientific movies on an 80-inch screen.
If you visit this museum, you might be going home with a phobia of something you didn't even know existed. It's definitely an eye-opening experience, but don't open them too wide because you don't want an eye worm getting in.


22. Ukiyoe Small Museum
Opening Hours: "Open when I wake up and close when I must go to sleep".

Location: 151 Yamato Ojidori Shijo Sagaru, 4 Chome Komatsucho, Higashiyama Ward, Kyoto, 605-0811, Japan
With extremely flexible hours, the sign at the front of the museum clearly reads: "When I've had enough, the store is closed".
If you are lucky enough to get into the museum, you will be able to browse traditional woodblock prints created by the owner and artist Ichimura Mamoru.
The prints are made in the traditional ukiyo-e style that was popular from the 17th through to the 19th century in Japan. The prints feature rich colour pallets and flat compositions depicting everyday life in that time period.
One of only a few people still making these prints, the owner learned the skills from his grandfather. He has made it his life's work to continue making the prints. The museum gives you a real experience of how they are made.


23. Advertising and Marketing Museum
Opening Hours: 12 pm – 4 pm – closed Sunday and Monday.

Location: Japan, 〒105-7090 Tokyo, Minato City, Higashishinbashi, 1 Chome-8-2 Caretta Shiodome
Interested in the vibrant world of marketing and advertising? Visit the Ad Museum in Tokyo! It features advertising and marketing exhibitions from the Edo period through to the present day.
The museum was opened in 2002 and displays the history of advertising in Japan as well as educating visitors on the social and cultural value of marketing advertising.
You'll learn about the evolution of advertising and how it's developed alongside media production. How advertisers are endlessly coming up with creative ways to evoke emotions and persuade people to act. From print all the way through to digital advertising and more, it's a superb museum full of interesting attractions.
Which Weird museums in Japan do you want to visit the most?
Now you know a little bit about some weird museums in Japan, do you think you'll visit any of them? If you're thinking of living or working in Japan, you'll be able to visit them all! Why not head over to our Job listings page and see if there are any jobs that look right for you.