Japan Tips

Life & Culture
Where to Go in Japan – 18 Places to Visit in 2022
If you feel overwhelmed about where to go in Japan, you're not alone! Japan may look small on a world map, but it's over 1.6 times bigger than the UK, and has over twice as many people.
Japan is split into 8 regions, which contain 47 of Japan's 'prefectures' (similar to counties in the UK). Did you know that famous places to visit like Tokyo and Hiroshima are prefectures, as well as cities? Within prefectures, you'll find capitals, districts and swathes of rural countryside.
Think about what you want to get out of your visit to Japan – are you interested in technology, history, shrines and temples, beaches, scenery? It's better to go prepared with an itinerary.
Here are some of the best places to visit in Japan, and where they're located.
Kyoto City… the culture capital
Region: Kansai Prefecture: Kyoto Size: 827 km Population: 1.4 million
The city of Kyoto is often the first on people's list for places to visit in Japan. A major tourist destination, its traditional wooden houses, breathtaking gardens, and numerous ancient temples make it Japan's historical hub. If you're in love with the idea of 'old' Japan, it's unmissable.
Don't Miss: The atmospheric Gion district, home to Japan's most prestigious geisha.
Tokyo Metropolis… the urban powerhouse
Region: Kanto Prefecture: Tokyo Size: 2,194 km Population: 13,929,280
The capital of Japan, Tokyo is the country's political and economic hub. Known for its futuristic technology and bustling streets, make sure you turn up with a game plan – there is a lot to see. From themed cafes and restaurants, to its many parks and museums, Tokyo is full of surprises.
Don't Miss: Harajuku, a district known for its vibrant street fashion and youth culture.
Osaka… the world's kitchen
Region: Kansai Prefecture: Osaka Prefecture Size: 223 km Population: 2,668,586
Japan's second largest city, Osaka offers the bustle and shopping of Tokyo, but is often described as being 'friendlier'. If you're wondering where to go in Japan for food, this is where to go. Osaka offers unique regional dishes, wild street foods, and some of the finest sake in Japan.
Don't Miss: Den Den Town, a district known for its devotion to anime and video games.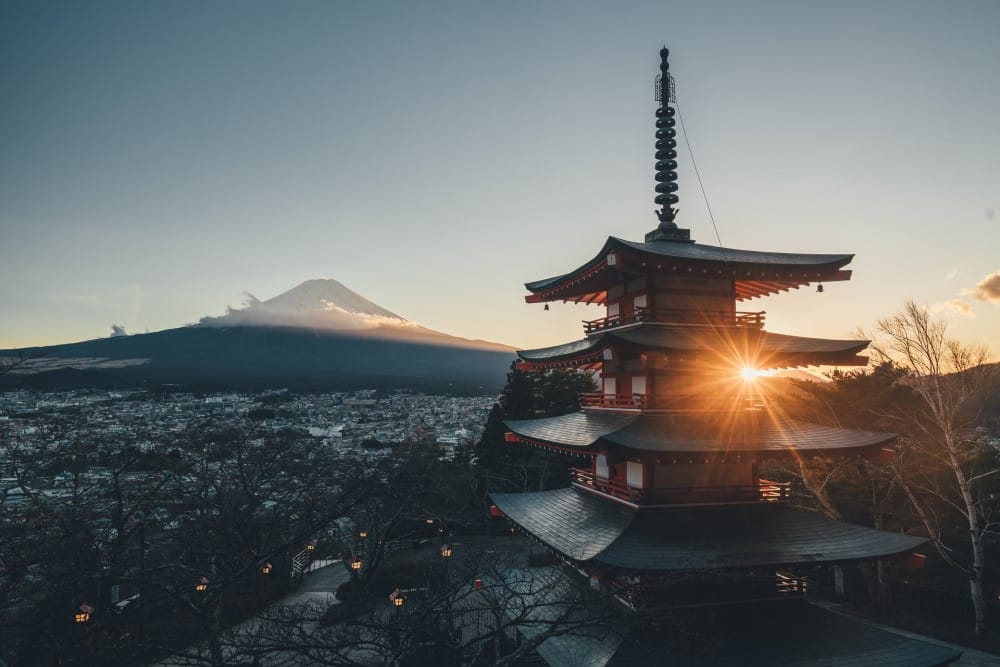 Mount Fuji… the highest mountain
Region: Honshu Prefecture: Shizuoka and Yamanashi Height: 3,776 metres
A major feature of the Fuji-Hakone-Izu National Park, the highest mountain in Japan is classified as an active volcano! Don't worry, it's last eruption was in 1707. Surrounded by breathtaking lakes and considered a sacred symbol of Japan, Fuji is climbed by thousands every year.
Don't Miss: The shrines, tea houses and huts dotted along the climb – ideal for a rest.
Hiroshima… the peace advocate
Region: Chūgoku Prefecture: Hiroshima Prefecture Size: 908 km Population: 1,199,391
The first city targeted by a nuclear weapon in 1945, Hiroshima now attracts visitors from around the world. Rebuilt after the war, where most of the city was destroyed and thousands of lives lost, Hiroshima now hosts many international conferences and establishments for peace.
Don't Miss: The Hiroshima Peace Memorial, also known as the "Atomic Dome".
Kamakura… the seaside shrine
Region: Kanto Prefecture: Kanagawa Size: 39 km Population: 174,314
Only about 50km away from Tokyo, the coastal city of Kamakura is a popular place to visit in Japan as a day-trip. Known for its great surfing spots and abundance of both Buddhist and Shinto shrines, Kamakura offers attractive scenery with all the joy of a fun-filled seaside holiday.
Don't Miss: The Great Buddha; he stands at nearly 12 metres tall and was cast in 1252.
Nara… the first capital
Region: Kansai Prefecture: Nara Prefecture Size: 276 km Population: 359,666
Japan's first ever capital, Nara holds some of Japan's oldest and most impressive temples. Many house exquisite art and artefacts, and one contains the oldest wooden structures in the world. Nara is less than an hour away from Kyoto and Osaka, and makes a fascinating day-trip.
Don't Miss: The deer of Nara Park – they are surprisingly tame, and some 'bow' for treats!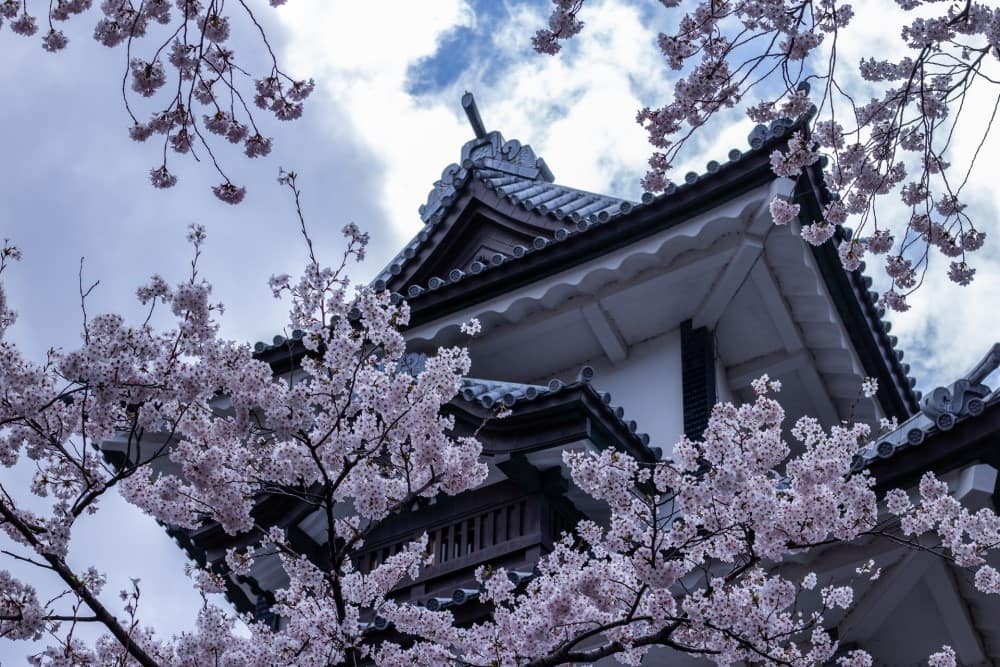 Kanazawa… the little Kyoto
Region: Chūbu Prefecture: Ishikawa Size: 468 km Population: 466,029
Home to one of the most-photographed streets in Japan, Kanazawa is renowned for its well-preserved buildings from the Edo period. Often described as a smaller version of Kyoto, the geisha and samurai districts are almost as stunning as the city's much-praised seafood dishes.
Don't Miss: Kenrokuen Garden, possibly the most beautiful garden in all of Japan.
Naoshima… the art island
Region: Shikoku Prefecture: Kagawa Prefecture Size: 14 km Population: 3,117
If you're an art lover, Naoshima should be high on your list of places to go in Japan. A tiny island, it is home to many art galleries and site-specific installations. From classic work by Claude Monet, to showcases by exciting homegrown artists, Naoshima is an unforgettable visit.
Don't Miss: Chichu Art Museum, a mostly-underground gallery housing famous works.
Mount Koya…the sacred settlement
Region: Kansai Prefecture: Wakayama Height: 800 m Population: 3,000
One of Japan's most sacred sites, Koyasan is home to over 100 temples. This community in Japan's Kii mountain range is the centre of Shingon Buddhism, and monks live among its ancient pagodas and cedar forests. Stay overnight to get more in touch with your spiritual side.
Don't Miss: Okunoin Cemetery, the largest and most atmospheric cemetery in Japan.
Kiso Valley… the hiker's dream
Region: Chūbu Prefecture: Nagano Length: 60 km Towns: Magome, Tsumago, Narai
An ancient trade route, this scenic way through the mountains contains a number of well-preserved "post towns", popular with travelers. The maintained trail between Magome and Tsumago is a lovely hike through forest and countryside, with plenty of signage in English.
Don't Miss: Tsumago – this traditional post town feels like you have stepped back in time.
Sapporo… the snow queen
Region: Hokkaido Prefecture: Ishikari Size: 1,121 km Population: 1,970,277
On Japan's most northern island, Sapporo hosted the Olympic Winter Games in 1972 – and it's never looked back. Known for its local beer and world-famous ramen, the fifth biggest Japanese city is a winter sports haven. This is where to go in Japan if you want a skiing holiday.
Don't Miss: The annual snow festival, millions come to see the city's sublime ice sculptures.
Nikko… the natural beauty
Region: Kantō Prefecture: Tochigi Size: 1,449 km Population: 80,624
One of the prettiest places to visit in Japan, Nikko is known for wild monkeys, hot springs and breathtaking autumn colours. Located along Japan's 'Romantic Road', this iconic town has an incredible history. If you don't fall for its lavish temples, you'll fall for its rocky waterfalls.
Don't Miss: The wood carvings at Toshugo, Japan's most elaborately decorated shrine.
Nagoya… the industrial port
Region: Chūbu Prefecture: Aichi Size: 326 km Population: 2,327,557
An important hub for Japan's aviation, automotive and ceramics industries, Nagoya is more than just a manufacturing powerhouse. Japan's fourth largest city is a real treat for technology lovers, featuring one of the world's largest planetariums and a variety of science museums.
Don't Miss: Legoland Japan – a fun break from Nagoya's Toyota-related sightseeing.


Okinawa… the tropical island
Region: Kyushu Prefecture: Okinawa Prefecture Size: 1,199 km Population: 1,384,762
Okinawa is the largest island in the Okinawa Prefecture – a collection of islands in south Japan. With a semi-tropical climate and a complex history, the centre of the former Ryukyu Kingdom still houses US troops. Its beaches and distinct Ryukyuian culture are well worth a visit.
Don't Miss: Cape Maeda, a popular spot for snorkelling and colourful marine life.
Yoshino… the blossom spot
Region: Kansai Prefecture: Nara Size: 95 km Population: 6,337
If you're wondering where to go in Japan to see the best cherry blossoms, this popular town should be high on your itinerary. As well as its blossom-covered mountain, Yoshino has some beautiful and unusual shrines and temples. Visit around April to see it all in full bloom.
Don't Miss: Mount Yoshinoyama, a mountain with around 30,000 cherry blossom trees.
Fukuoka… the sunshine city
Region: Kyushu Prefecture: Fukuoka Prefecture Size: 343 km Population: 1,539,000
With amazing seafood, contemporary attractions and generous helpings of green space, this up-and-coming seaside city is an exciting Japanese travel destination. If you're bored of the usual destinations, Fukuoka is packed with shops, beaches, and some of the best cuisine in Japan.
Don't Miss: Have a break from the metropolis in the sunny gardens of Fukuoka Castle.
Nagasaki… the rebuilt port
Region: Kyushu Prefecture: Nagasaki Prefecture Size: 405 km Population: 407,624
The second city to be destroyed by an atomic bomb after Hiroshima, Nagasaki is now a thriving port with wonderful sights. Its Chinatown is the oldest one in Japan, drawing thousands for its lantern festivals, and Mount Isana is regarded as one of Japan's three best night views.
Don't Miss: Nagasaki Peace Park, containing a thought-provoking memorial museum.
Still not sure which places to visit in Japan? We can help you build an itinerary!